Pool Maintenance for Every Season
|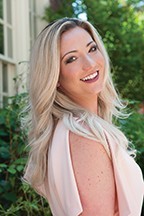 By Jessica Mehalic, Pristine Pools LLC
A swimming pool on a sunny summer afternoon is always filled with smiles, laughter, and all-around fun. Swimming pools are great for the family and increasing your home's value.
Throughout your building process, one important thing to consider is the maintenance involved. Pristine Pools happily offers the maintenance your pool will need. Weekly pool maintenance is the best way to have a worry-free swimming experience. Our trained service technicians follow the proper steps to balance your pool chemicals.
In addition, they provide general cleaning to ensure algae and other bacteria does not accumulate. When the weather cools, and leaves begin to fall contact Pristine Pools to properly close your swimming pool. It is important to make sure your pool's water is chemically balanced before closing, and our service technicians will do so. Water that is chemically balanced protects the pool from corrosion and scale buildup that can develop during the off season.
Safety is a must, and we have several options on covers you will need for the winter. Pristine Pools can offer you a quote on our products with your pool dimensions. If you've decided to move forward on the purchase of an in-ground pool, we offer in home consultations at no cost. Contacts Pristine Pools at any time for your needs.
(302)89-POOLS