Planning For The Golden Years
|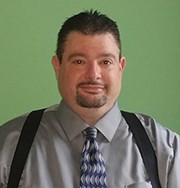 By Frank Demarinis  
Don't tarnish golden years for lack of planning. Many by human nature don't want to think, let alone plan for life's "what if" scenarios. Some of life's most important decisions can be uncomfortable to contemplate. Terms including estate planning and medical directives may bring a twang of discomfort to many at any age, let alone later in life. Planning, however, should be embraced not as resignation to the "what if," but protection against it. Those living alone or who have a friend or family member having had a medical crisis or accident realize that risk. Someone maintaining a home, vehicle and living independently can suffer a roller coaster ride through hospitalization and long-term care for lack of documenting their wishes and assigning a health and/or a financial agent. The most frightening question one can be asked in a hospital bed is "You are living at home alone without supervision or assistance?"
Senior Advisors of Delaware, LLC is a case management agency historically providing money management, consultation, health planning and Power of Attorney services for seniors living alone or caring for a spouse with an incapacitating condition(s) such as Alzheimer's.
The Board and I have extensive experience in senior care. We've seen too many seniors for lack of planning lose their independence. We decided to make this our personal mission, to help those that want to stay in their own home do just that. It's a simple service offering amazing benefits.
Our non-profit launch "Advanced Directive" helps women safely age at home or the spouse they are caring for in case of an emergency.  Having an assigned Power of Attorney agent can be a powerful tool or "insurance policy" against unnecessary nursing home confinement and losing one's autonomy.
This is not a typical emergency service. This goes well beyond having an emergency wallet card or personal pendant for emergencies, though we provide those as well.  We act as a healthcare agent ensuring medical directives are appropriately maintained. We've found those that have taken time to plan medical directives often store documents where they are least accessible and without local family to retrieve them. We are a local service that cannot only step up in case of an emergency, but also maintain the home and daily coordination of basic affairs in a crisis.  Now partnered with Christiana Healthcare's "Delaware Health Information Network" (DHIN) ENS (Emergency Notification System), emergency alerts can be sent for enrolled clients across the State of Delaware. We've basically turned the DHIN's ENS into a unique emergency response system for seniors living home alone.
Recent case example – We assisted a client maintaining at home independently for over 70 years. Otherwise in great health, at 87 years of age she experienced episodes of dizzy spells and risk for falls.  We maintained as her health and financial agent under grant funding for 6 months, checking in periodically. As a result of her condition she was hospitalized due to a fall and fractured hip. The hospital contacted us for medical status, allergies and documented medical directive(s). Nursing home placement was attempted and we stepped in as agent and patient advocate to ensure admission to a short term rehabilitation program, rather than a long term care situation. For almost three weeks we paid the bills, checked in on utilities, fed and cared for her pet bird, performed lawn and home maintenance so it was ready for her return. We coordinated home care service under Medicare upon discharged, arranged a cleaning service and assistance needed to maintain independence. We are now assisting her with the Veteran "Aide and Attendance" Benefit hopefully to afford a caregiver twice a week. We responded to the "what if."
Healthcare and financial POA (Power of Attorney) assignment includes enrollment into the Emergency Notification System (ENS) for a small monthly payment. For those 85+, living alone at risk for hospitalization may obtain services through our grant program free of charge. Grant approval is not necessarily income based. Showing strong need, risk and desire to maintain independently in one's own home meets most of our grant funding requirement(s).
1-800-564-0173