Knowing When To Get Help Is Important
|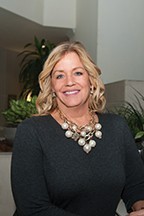 By Robyn S. Mooney, President 
CarpeVITA Home Care
The majority of us consider independence and privacy as important factors of a comfortable life. Everyone has different habits and methods of doing things, and life has a rhythm that just "fits" our personalities. But as we age and physical changes occur, we may find ourselves or loved ones dealing with those changes ineffectively. Sooner or later the question, "When should I look for help?", starts ringing in our heads.
We may think that we do not need help, or we don't want to be a burden to our loved ones. Some may believe that their loved ones won't want help, or think they need help. The good news is you do not have to guess. 
Here are some indicators to consider when looking for home care:
1. Physical Condition: Have you or a loved one had a recent change in health that affects daily activities such as dressing, grooming, shaving, toileting, eating?
2. Personal Care: Are baths/showers being taken regularly? Is there any body odor? Are teeth and hair brushed and washed regularly? 
3. Driving: Has driving become difficult, uncertain or scary? Have reflexes and decision making slowed down? 
4. Nutrition: Is your or your loved one's weight stable? Are you or they eating regularly and nutritiously? Is the refrigerator properly stocked?
5. Household Tasks: Are household chores being done regularly? Have household chores become frustrating, physically demanding, or time consuming? 
6. Socialization: Do you or your loved one have moods of loneliness, despair, depression, frustration, irritability, or anxiety? Is there fear or insecurity about going out of the house? 
7. Mental Health: Are there memory lapses? Is there difficulty finding the right words? Is there inconsistency between words and action? 
8. Medication: Are medications being taken regularly and on time? 
9. Finances, Mail, Paperwork: Is your loved one having difficulty managing their checkbook, finances, bills and personal affairs? Are there past due notices arriving? Are important documents or similar items like purses, wallets and keys being misplaced frequently or for long periods of time? 
10. Safety, Security and Sanitation: Are appliances being left on such as the stove or the coffee pot? Is the house getting too hot or too cold? Has there been any falls? Is there clutter or trash piling up in or around the house? Is pet debris evident in the home? 
If you have a concern with even one of these indicators, it's time to acknowledge it, learn more about what is causing it and what options are available to help the situation. Speak openly, calmly, and honestly about the issues and the kinds of assistance that can help. Often, simple changes can make a big difference. By being proactive with the need for home care, less stressful transitions are likely.
Bio
CarpeVITA Home Care is a non-medical HHA-AO Agency providing compassionate, best of class in home care to improve our clients' quality of life, allowing them to stay in their homes. After several years providing care for friends and family members, Robyn Mooney, the Founder and President, decided to build a Home Care Agency that would provide the same quality of care she had provided to her loved ones and treats every client, from pediatrics to geriatrics and their families, as if they were her own family. CarpeVITA Home Care is not a franchise, it is woman-owned and locally operated. At CarpeVITA Home Care, Robyn has built a high caliber, dedicated team of professionals and insists on upholding the standards of compassion, respect, dignity, kindness and confidentiality. CarpeVITA does not require a minimum number of hours per shift or week. Flexibility is a cornerstone of our business.
Testimonial
"Dear CarpeVITA Home Care, I just want to thank you so much for helping us when we were so lost. The wonderful ladies who appeared like magic were so caring, so helpful, so needed. You really made an awful time just enough to get through. God Bless you."  ~P.R.
Call us at 302-482-4305 or visit www.carpevitahomecare.com
Enjoy LIFE!!! Leave the Care to Us.