People In Profile Third Quarter 2023
|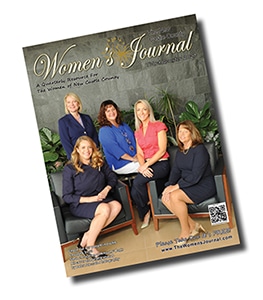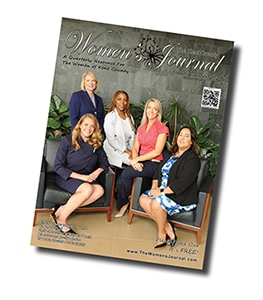 (click on magazine above to view flip-thru version)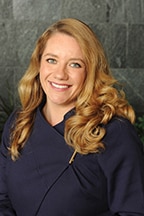 Maureen E. Krienen
Maureen E. Krienen is the fourth generation to work in the Krienen-Griffith Funeral Home legacy. Her great-grandfather, Carl H. Krienen, and his brother, William, opened the funeral home in 1917. Her grandfather, William J. Krienen II, and his brother, Carl, owned and operated the business from 1963 through 1993, when her father, William J. Krienen III, took over the helm. Maureen assumed the role of President of the family business in January 2021, and she is one of the few females in Delaware to manage a funeral operation.
Maureen is a graduate of Padua Academy and the University of Delaware. In addition to a Bachelor of Science in Exercise Science from the University of Delaware, Maureen received her Mortuary Science degree from American Academy McAlister Institute in 2017. She is a Licensed Funeral Director and has been a Licensed Pre-need Consultant since 2011. 
Maureen was born and raised in New Castle. She lives in Olde New Castle with her dog, Ralphie. Maureen currently serves as Vice President of the Delaware State Funeral Directors Association. She attends St. Peter the Apostle R.C. Church and has previously coached the girls' 7th & 8th-grade volleyball team at St. Peter the Apostle School. Maureen enjoys golfing and skiing and volunteered with the Special Olympics of Delaware Alpine Team. 
Krienen-Griffith Funeral Home has locations in Wilmington and New Castle and serves families throughout all of Delaware. A full range of traditional, contemporary, memorial, and veteran services is available for burial and cremation. Services can be held at either funeral home, a church, a community center, a cemetery, or other facility. Maureen is available to discuss preplanning or at-need funeral services.
Maureen E. Krienen, President      Krienen-Griffith Funeral Home
Licensed Funeral Director      Licensed Pre-Need Consultant
302-994-9614        [email protected]        www.delawarefuneral.com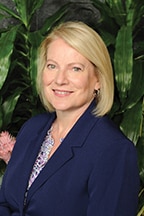 Dianne Esry, RN
Dianne Esry grew up in Wilmington and graduated from Chester County Hospital School of Nursing. She began her career on a critical care step-down unit at Christiana Care Health System and later moved on to corporate healthcare quality. Her nursing journey has spanned the healthcare spectrum with leadership roles in managed care, home health, long-term acute care, and community health. She earned a Bachelor of Arts in Anthropology from the University of Delaware and a Master of Science in Medical Anthropology from the University of Pennsylvania. She completed her coaching education at the Health Coach Institute and is a Certified Health Coach, Transformational and Mastery Coach, and Life Coach.
Dianne's love of mentoring, coaching, holistic health and wellness culminated in her long-held vision and family tradition of becoming an entrepreneur. She began The Whole Way Coaching to support exhausted and overwhelmed professional women get off the path to burnout so that they can live a life of vibrant energy, greater work-life harmony, and more joy. Her own experiences with personal and professional stress informs her belief that we all possess a deep inner wellspring of wholeness, resilience, courage and joy. With equal parts compassion, accountability, and strategy, she guides her clients to access this source so they can live a life of empowered wellbeing, connected to their passions, dreams, and legacy.
In addition to coaching, Dianne is an avid nature lover. She is currently pursuing a Delaware Master Naturalist certificate through the University of Delaware Cooperative Extension and Delaware Nature Society. For her certificate project, she is developing a self-guided wellness walking program with the hope that the public can benefit as she has from the restorative magic of a simple walk in nature. When not working, Dianne can usually be found hiking, cooking, traveling, or hanging out with her loved ones and fur babies. 
Dianne Esry, RN Owner      The Whole Way Coaching, LLC       302-281-4833       www.wholewaycoaching.com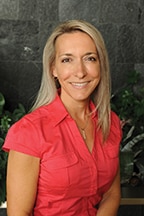 Laura A. Dougherty, D.D.S.
Dr. Laura A. Dougherty chose her career path at age seven when she found herself at the orthodontist, speech therapist or general dentist too many times to count growing up. She finds that the most rewarding aspects of her career are being able to help ensure patients have a comfortable dental experience and seeing her patients gain confidence when they see their newly restored, beautiful smiles, just as her dental providers gave her growing up.
Born and raised in Delaware's Sussex County, "Dr. D" earned a Bachelor of Arts degree in Biology from the University of Delaware in 2001 before going on to study dentistry at the University of Maryland's Baltimore College of Dental Surgery, achieving her Doctorate of Dental Surgery degree in 2006. After completing her General Practice Residency with the Christiana Care Dental Residency Program, she went into private practice for 11 years prior to opening Dougherty Dental Solutions in 2018.
"Dr. D" is a proud and active member of the Delaware Academy of General Dentistry, as well as the American Dental Association, Delaware State Dental Society and American Academy of Facial Aesthetics. She resides in Delaware with her son and their dog, Cooper. When she is not practicing dentistry, she enjoys hiking, going to the beach, and visiting her daughter and grandson in Florida.
Laura A. Dougherty, D.D.S.      Dougherty Dental Solutions 
302-475-3270      www.DoughertyDentalSolutions.com 
2505 Silverside Road, Wilmington, DE 19810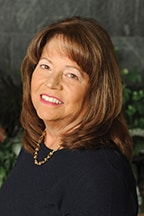 Michele Speary
Michele Speary was born and raised in New Castle County, Delaware where she continues to live, work, and enjoy life. Her career in banking began in Deposit Operations at the Wilmington Trust Company (now M&T Bank). From there, she moved into Consumer Lending and Commercial Loans, and then on to Mortgage Lending, where she found her passion in assisting many first-time homebuyers finance their first homes, along with second homes, and investment properties. After 32 years of outstanding service and dedication, Michele left Wilmington Trust and ventured off to work at other local community banks in Delaware before finding her home at Artisans' Bank.
Throughout her career, Michele has generously shared her time working with numerous Housing Counseling agencies conducting classes for first-time homebuyers. She has previously worked with the Housing Counselors for years on the Housing Gala, which had successfully raised funds for many of the housing agencies on which she had diligently served. For the past 38 years, she has been involved with the New Castle County Board of Realtors and was appointed to the Board of Directors as an Affiliate Member in 2005. In 2005 she received the NCCBOR Affiliate Award for her outstanding service. Most notably, Michele has tirelessly worked with the Justin W. Jennings Foundation which supports and maintains Justin's Beach House where families with cancer can have a place of respite and enjoy family fun time together in Bethany Beach.
Michele married her high school sweetheart, Mike Speary, and together they raised their lovely daughter, Jessica. They are now grandparents to three beautiful grandchildren (Justin, Maddalena, and Sawyer) whom Michele loves to lavish with love, hugs, and kisses. 
Michele Speary      Artisans' Bank Vice President Residential Lending    NMLS# 709369
Office: 302-884-6882     Cell: 302-993-6838      www.artisansbank.com       [email protected]       
2961 Centerville Road, Wilmington, DE 19808
Artisans' Bank is a member of FDIC & Equal Housing Lender, NMLS#774924
Kristin Stetler Donovan
Throughout my life I have been passionate about caring for others. As a young girl, I volunteered; as a young woman, I had the honor of caring for my mother and my father; and currently, I am honored to hold the title of Mother to three beautiful boys! I am married to a wonderful husband who supports and encourages me in my personal and business endeavors. I was born and raised in Delaware and will more than likely always reside in Delaware. After graduating from University of Delaware with a BAAS in Interpersonal and Organizational Communication, I joined MBNA, now known as Bank of America, where I worked and managed for many years before leaving to raise my children and care for my parents. 
Now that my children are older and my parents have passed away, it only seemed logical that I take my 25 years of management and caregiving skills and begin a new chapter of my life. After losing my parents and a sibling within a three year timespan it inspired me to open my agency and serve those that were tired and in need of additional support. No one knows better what is entailed being a caregiver for a loved one better than someone who has been one.
My desire in life is to find a way to help as many people as possible and now, together with my staff, we are doing just that.
Ensuring safety, preserving dignity, and serving respectfully is our utmost priority! Quality care starts with a careful and meticulous hiring process, hiring only those that meet our high standards and who are truly committed to the families they serve. Our staff has a unique ability to match people with just the right caregiver; one who is compatible with our client's care requirements, lifestyle, and personality. There is a perfect caregiver for everyone and we won't stop until we find the perfect match! 
https://www.aginginplacescs.com/
(302) 722-8240
5586 Kirkwood Highway
Wilmington, DE 19808
https://www.facebook.com/profile.php?id=100094904949877
Shantonya King, BSW, MHS
Born in Atlantic City and raised in Philadelphia, Shantonya D. King serves as Agency Director with a top ranking, non-medical home care agency, Always Best Care (ABC) of Wilmington, DE. She graduated from Temple University in 2008, where she earned her Bachelor of Social Work degree. She went on to obtain her Master of Art in Human Services from one of the oldest HBCUs, Lincoln University, where she achieved the highest honor for her graduating class, valedictorian. In 2021, Ms. King obtained her ordination so she could perform marriages for individuals from all walks of life.
Since 2008, Shantonya has contributed to her Philadelphia community as a social services professional. Her work in the field began at the Philadelphia Corporation of Aging (PCA), where she served her community for seven and a half years as a Service Coordinator. She currently holds a position as Agency Director at ABC, a position that she feels she was made for. Shantonya was once the Service Coordinator for one of Always Best Care's first clients the same year the Philadelphia office opened. Now, 11 years later, she has been given the opportunity to continue doing what she loves, helping people while assisting ABC with its vision.
Shantonya is the mother of one young man who is an aspiring Chemist. Together, they participate in community service activities, including feeding the homeless throughout the year and coordinating a toy drive benefiting the Whosoever Gospel Mission; a men's shelter that Ms. King benefitted from as a child when her father was a participant in the program. In addition to being a mother, she uses the gift of her hands to do loc maintenance on natural hair through her LLC, Sha-Sha's. She also does event planning and decor through her 3rd LLC, Love Is…Whatever you want it to be, which specializes in weddings and love events.
Whenever Ms. King is not pouring into others, she works on her books. Yes, she writes too. Look out for her upcoming book, Sha-Sha's Guide to Being A Proper House Guest. Subtitled, A Comedic Conversation Piece.
Shantonya D. King     Agency Director       Always Best Care
302-409-3710 Ext. 400      [email protected]       www.AlwaysBestCareDelaware.com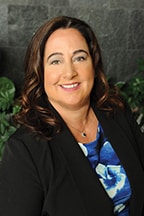 Nicole L. Monroe-Cole
Nicole Monroe-Cole has over 25 years of banking experience including experience as a Sales Officer in Cash Management and a Relationship Manager for Small Businesses. By developing this first-hand knowledge over her work experience, she is able to give invaluable help to the small business owner with the financial decisions that they face every day. Ms. Monroe-Cole helps guide Small Businesses to a financial solution that will benefit both parties.
Also, this insight has helped Small Business owners develop their own growth and plan goals which can lead to their success. Ms. Monroe-Cole's focus is providing Commercial Lending and Cash Management services to business clients at Artisans'. Her role is helping Small Businesses grow and succeed by being the business owners' trusted banking advisor. She feels that the key to her success is making herself available to her clients and prospects, connecting with the individual and providing an easy and quick solution. This builds a strong and lasting relationship that can lead to growth. Her insight to help small business owners contributes to Artisans' Bank's dedication to investing in Delaware's business community. 
Nicole is from Middletown, DE, where she lives with her husband Lee, her adult children Jacob and Emmalee. In her spare time, she loves to travel with her family and spend time with her nieces. She volunteers and supports several nonprofits in the area and is also involved in many Chambers of Commerce located in Delaware.
Nicole L. Monroe-Cole        Artisans' Bank Vice President Relationship Manager
Office: 302-884-6573    Cell: 302-598-9021     www.artisansbank.com
2961 Centerville Road, Wilmington, DE 19808
Artisans' Bank is a member FDIC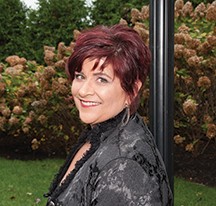 To Our Stylist
 I would also like to thank Lori Zaiss, Owner of Fusion Salon, and her wonderful team of stylist and makeup artists for providing hair and makeup for our shoot. As always it was a pleasure working with Fusion. 
Fusion Salon   
302-479-9444      www.FusionSalonDE.com  
3444 Naamans Road, Wilmington, Delaware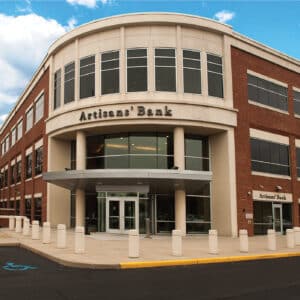 Thank You To Our Location
Artisans' Bank for hosting our profile shoot for our third quarter 2023 Issue at their lovely Centerville Road location. I would also like to say thank you to Donna Nacchia for organizing everyone for the shoot. Artisans' Bank has 12 branch locations statewide that can help you with all your lending and banking needs for both the consumer and business owner. 
Artisans' Bank Home Office 
2961 Centerville Road, Wilmington, DE 19808
302-658-6881     toll free 800-282-8255
Artisans' Bank is a member of FDIC & Equal Housing Lender NMLS#774924
Thank You To Our Photographer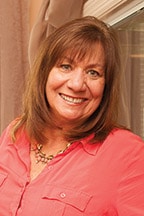 I would like to thank Debra Zeccola of Debra Zeccola Photography of Newark, DE for being our photographer for our profiles and covers photoshoot. Debra has over 28 years of experience as a licensed professional photographer. Debra provides her clients with outstanding photography services for weddings and events, family and individual portraits, baby photos ,and so much more. Debra is a joy to work with, and I couldn't ask for a more professional photographer than Debra.
Debra Zeccola Photography     302-540-5800
[email protected]      www.debrazeccolaphotography.com