New Castle County People In Profile 2nd Quarter 2023
|
(click on magazine above to view flip-thru version)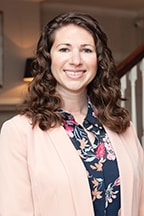 Jaclyn Quinn, Esq.
Jaclyn Quinn, Esq. has been serving the community for over 10 years through the Delaware Community Reinvestment Action Council, Inc. (DCRAC). The nonprofit law firm, DCRAC Law, provides representation in the areas of estate planning, deed transfers, and tax law. The firm serves the state of Delaware with offices in Wilmington and Georgetown.
Jaclyn, and her husband Kyle, live in New Castle County with their five-year-old daughters. In her free time, Jaclyn enjoys arts and crafts, gardening with the girls, and visiting local parks on the weekends. 
Jaclyn graduated with a B.A. in Political Science from The College of New Jersey before moving to Delaware to pursue her J.D. at Widener University- Delaware Law School. She was admitted to the Delaware Bar in 2012, and is barred in U.S. Tax Court and U.S. Immigration Court. She has volunteered with the Office of the Child Advocate, and assists as pro bono counsel in a variety of cases. Jaclyn is a member of Howard High School Academy of Finance Advisory Board. 
When a client calls with an issue, Jaclyn gives her undivided attention, knowing it took courage for them to make the call. Some of the most rewarding parts of Jaclyn's work are meeting people, learning their stories, and reaching resolutions. She learns a great deal about her clients through the course of thorough and dedicated representation. Much of her practice is comprised of wills and estate planning, property transfers, and "tangled title" ownership issues. 
Jaclyn Quinn, Esq.   [email protected]     302-298-3251    Delaware Community Reinvestment Action Council, Inc.    www.dcrac.org 
Linda L. Malkin, Esq.
Linda L. Malkin has been an attorney for almost ten years and started working for Kimmel, Carter, Roman, Peltz & O'Neill in 2010. Kimmel Carter is Delaware's largest law firm exclusively handling Claimant's workers' compensation and motor vehicle accident claims. Linda concentrates her practice on motor vehicle accidents, wrongful death, products liability, nursing home neglect, dog bites, and work-related accidents.
Linda is a proud graduate of Saint Mark's High School, where she was an All-State and All Conference athlete. She then moved to Happy Valley where she graduated early with dual degrees from Penn State University. She earned Bachelors of Arts in Crime, Law and Justice and Psychology. Upon her graduation from Penn State, Linda began her career in law working full-time at Kimmel Carter while attending Widener University School of Law at night.   
After obtaining her juris doctorate, she was admitted to practice law in Delaware, Pennsylvania, and New Jersey. She served as a Deputy Attorney General in the Family Law department for the Delaware Department of Justice. During her tenure with the Attorney General's office, Linda gained valuable courtroom experience while managing a heavy caseload. 
Upon her return to Kimmel Carter, she combined her extensive knowledge of personal injury cases and litigation experience to thoughtfully and successfully represent individuals and families who have been impacted by an injury. She advocates for her clients to ensure they are rightfully compensated and receive all of their entitled benefits.  
Linda is married and has two children. Outside the office, she enjoys coaching and attending her children's sporting events. In her spare time, she can be found exercising her unofficial "Maxxinista" skills or training for her first triathlon. She is a proud member of the Randy J. Holland Workers' Compensation Inn of Court, Delaware Trial Lawyers Association, and the American Association for Justice.  
Linda is available to answer any questions you may have about the legal process.  
For more information or a free consultation, call 302-565-6142 or email Linda directly at [email protected]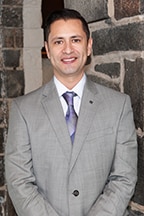 David A. Delgado, DMD
I was born in Mexico, but grew up in Los Angeles. I went to college at Whittier College in Los Angeles, and I completed my doctorate degree from Tufts University School of Dental Medicine in Boston. I then went back to CA and concluded a 2-year postdoctoral training in Pediatric Dentistry at UCLA in Westwood and Venice Beach, CA. I then practiced in South Texas on the border of the US and Mexico, becoming a board-certified pediatric dentist and strengthening my dental skills in underserved areas at multiple clinics and surgical settings in neighboring hospitals and surgery centers.
Fate and good luck brought me to Delaware in 2019, where it was a humbling surprise to find out that there are multiple pockets of underserved areas with tremendous need for dental care, including emergent needs. Setting up our first dental clinic in Smyrna, DE as the first pediatric dentist in Smyrna, is a special feeling. We are so excited to bring to Smyrna and the neighboring counties a unique experience at the dentist that we hope will be educational, stress free (Yes!! it is possible!), and hopefully bring healthy & confident smiles now or later. With 10+ years' experience, things have certainly changed in how care is provided; we have our own philosophy, prevention/treatment of disease, education, and mental health.
I've been trained to provide comprehensive dental care to all children, including children with special needs, using traditional behavior management, nitrous oxide, oral conscious sedation, as well as treatment under general anesthesia. Consultations are available now for sedation options. 
As a father of 3, with 1 on the spectrum, life has certainly thrown a curve ball; one that we are still trying to catch, but it's all about grit and not giving up and learning from our mistakes. I understand how hard it is to find a trusting dental provider and to juggle with life.
We are very excited to open the doors of our Clinic and welcome everyone this spring, we will see from babies to teens and give our best because "the only way to do great work is to love what you do" and I would love the opportunity to be your little kiddo(s) dentist.
David A. Delgado, DMD Board Certified Pediatric Dentist 
Smyrna Pediatric Dentistry      www.smyrnaDEpd.com 
Schedule your appointment today 302-508-0037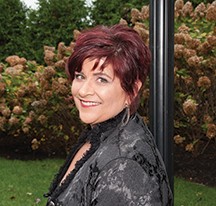 To Our Stylist
 I would also like to thank Lori Zaiss, Owner of Fusion Salon, and her wonderful team of stylist and makeup artists for providing hair and makeup for our shoot. As always it was a pleasure working with Fusion. 
Fusion Salon     
3444 Naamans Road, Wilmington, Delaware 
302-479-9444      www.FusionSalonDE.com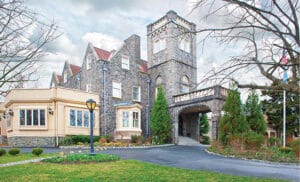 Thank You To Our Location
The University and Whist Club for allowing us to have our profile and cover photoshoot for our second quarter 2023 Issue at their beautiful location. The historic Tilton Mansion, home to The University and Whist Club, is one of Delaware's premier fine dining clubs with a rich history dating back to 1802. The Club offers a unique environment for members, their families and guests to dine, socialize, and entertain. Throughout the year, members enjoy a wide array of benefits and special events ranging from in-home catering services to half price room rentals and special dining menus. The legacy of The Club is built upon family, and your membership extends to spouse and children. They invite you to call for a tour.
302-658-5125     www.UniversityWhist.com 
805 North Broom Street, Wilmington, Delaware   
Thank You To Our Photographer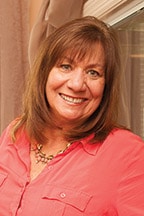 I would like to thank Debra Zeccola of Debra Zeccola Photography of Newark, DE for being our photographer for our profiles and covers photoshoot. Debra has over 28 years of experience as a licensed professional photographer. Debra provides her clients with outstanding photography services for weddings and events, family and individual portraits, baby photos ,and so much more. Debra is a joy to work with, and I couldn't ask for a more professional photographer than Debra.
Debra Zeccola Photography     302-540-5800
[email protected]      www.debrazeccolaphotography.com