People In Profile New Castle 3rd Quarter 2020
|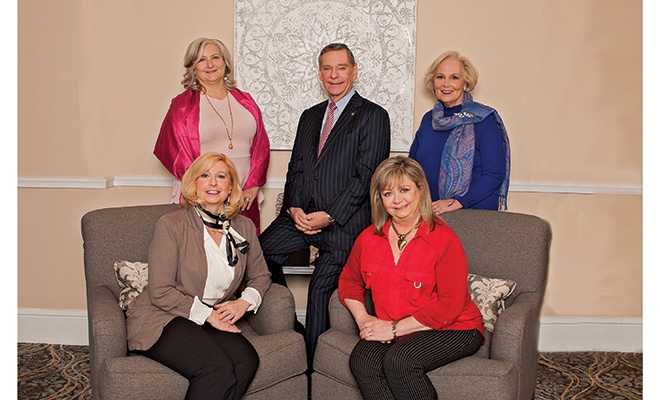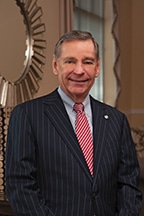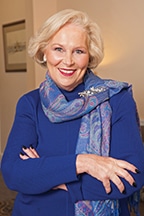 Rita Wilkins
Rita Wilkins, also known as "The Downsizing Designer," is a nationally recognized interior design and lifestyle design expert, TEDx speaker, coach, and author of the Amazon #1 bestselling book, "Downsize Your Life, Upgrade Your Lifestyle: Secrets to More Time, Money and Freedom." For the past 35 years as President of Design Services, Ltd. she has designed thousands of residential and commercial interiors throughout the United States, making a difference in the lives of her clients through design. She is a graduate of University of Rhode Island, and attended Rhode Island School of Design, University of North Caroline and University of Virginia.  
Inspired by a trip to a Third World country, Rita was profoundly impacted by people who had so little but were happy. This experience led her to downsize from her 5,000 square foot home in the country to her 867 square foot "jewel-box" apartment in Historic Philadelphia. She gave away 95% of her possessions to people who needed or wanted them and is now living on 5% of what she once owned, and has never been happier.   
When she downsized and decluttered, Rita reimagined, reinvented and redesigned a simpler, more abundant life… with less "stuff" and more fulfillment. She went from a life full of stuff to a life full of meaning.  
A sought-after motivational speaker and lifestyle design expert, Rita shares her inspirational story and her practical tools, tips and strategies on national stages throughout the country, in 2-day transformational workshops, and in one-on-one private coaching with clients. She challenges them to think differently, to downsize and declutter their homes and their lives so that they can make room for what matters most to them. 
Live the life you love… by design! 
Rita Wilkins            302-354-0972          [email protected]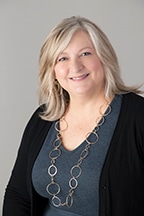 Lynn Paxson
Lynn Paxson is the owner of Oasis Senior Advisors Delaware and a certified senior advisor. She launched the Delaware franchise in late 2015. As Oasis Senior Living Advisors, Lynn and her team help fulfill a need for assistance with senior living that is currently lacking in our community. They work closely with seniors and their families to help maintain their dignity and the quality of life that seniors truly deserve. They do this by meeting with seniors and guiding them and their families through the living options that are the best fit for them based on their specific situation. It is her mission to promote successful ageing by bringing older adults and resources together, thus achieving an improvement in seniors' lives and leaving a positive mark on society; because the right place means everything.
Lynn knows firsthand how difficult it can be to navigate the ever-changing sea of options while trying to learn all the "ins and outs" of an area in which most do not have expertise. She helped her mother-in-law find the community that best fit her needs and personality. The process was challenging, stressful and time consuming with no one to guide her. She has experienced how these challenges can impact families and is now privileged to be able to provide guidance to seniors and their families. Each of Lynn's team members has personal experience that drives their passion for this work.
Oasis Senior Advisors Delaware team is knowledgeable, compassionate and sensitive to the concerns of our elderly and their families. Our team is trained in all types of senior living such as memory care, assisted living or supportive independent living. 
Oasis Senior Advisors believes in giving back to the community. They are involved in many organizations that help the local community and/or our seniors. 
Oasis Senior Advisors Delaware       302-668-0298      www.oasissenioradvisors.com/delaware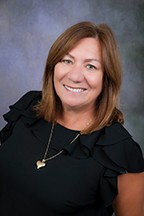 To Our Photographer
I would like to thank Debra Zeccola of Debra Zeccola Photography of Newark, DE for being our photographer for our photo shoots in New Castle, Chester, and Delaware County PA. Debra has over 25 years of experience as a licensed professional photographer. Debra provides her clients with outstanding photography services for weddings and events, family and individual portraits, baby photos and so much more. Debra was an absolute joy to work with, and I couldn't have asked for a more professional and prompt photographer than Debra.
Debra Zeccola Photography     302-239-7193
www.debrazeccolaphotography.com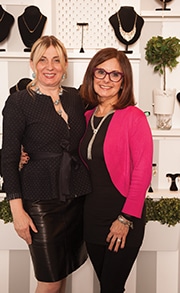 To Our Stylist
Thank You to Salon Pasca for providing hair and makeup for our 2nd Quarter Photo Shoot. Salon Pasca is the vision of award winning and internationally recognized Master Stylists Natasha Latina and Ann Tasker. Salon Pasca houses seventeen unique creative minds ready to use their talents for client and community. Dee Anderson has been a client of the Women's Journal for many years as the owner of Delaware Hair Solutions. Teaming Together . . . Delaware Hair Solutions and Salon Pasca have become ONE…. 
www.SalonPasca.com         302-525-6241
4559 New Linden Hill Road, Wilmington, Delaware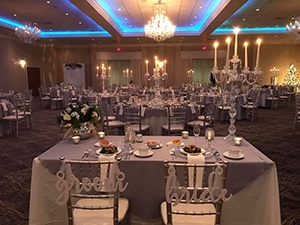 To Our Location
Thank you to The Executive Banquet & Conference Center for hosting our second quarter profile photoshoot. What a wonderful location for having a photoshoot. They are conveniently located just south of historic Newark, Delaware. The Executive Banquet and Conference Center is easily accessible from I-95, Rt 896 and Rt 40. Since opening, the conference center has been exclusively operated by Capozzoli Catering. Listed below are additional features of this beautiful event facility. You can contact them at 302-731-1800.
The Ballroom is over 7000 square feet
Built-in 24' x 24' dance floor
Over 400 parking spaces
Entire property is handicapped accessible
Executive Banquet & Conference Center is a non-smoking facility
Over-sized restrooms
Coat check (seasonal)
Bridal Suite with private bathroom