People In Profile 4th Quarter 2020
|
(click on each magazine to read the flip-thru version)
Dr. Cynthia Crosser, D.C., F.I.A.M.A.
Dr. Crosser graduated from Palmer College of Chiropractic in 1986 and within a year initiated a three-year postgraduate study in Chiropractic Neurology through New York College of Chiropractic while maintaining private practice in New Hampshire. She relocated to Wilmington, DE in 1996 and soon thereafter completed her fellowship in acupuncture and completed postgraduate study in Physical Rehabilitation through Los Angeles College of Chiropractic.
Clinical nutrition has always played a part in the care of her patients, assisting them beyond the purely musculoskeletal condition. She has thousands of hours of training in clinical nutrition, which she utilizes in conjunction with other disciplines to relieve pain and restore her patients to a more optimum level of health without invasive treatments and adverse side effects. The functional medicine model which she currently practices under involves an in-depth understanding of the patient's history, lifestyle, dietary factors and genetics, as well as the alteration in their biochemistry. This information is used to determine how to resolve the symptomatology and ultimately restore the systems of the body to a more normal physiological condition. This knowledge has provided her the opportunity to enhance her own treatment plan through her own challenge with cancer.
She has been practicing for 30 years and has continued to change and grow her business to meet the needs of her patients. She offers a weight loss program to her patients as well under her supervision. Having the ability to utilize multiple disciplines affords her the opportunity to find the most efficient and efficacious treatment for the patient. Given that she sees patients presenting with thyroid issues, autoimmune diseases, neck and back pain, digestive issues, etc., it is most valuable to find the causative and irritating factors, and to create an individualized plan for each patient.
Dr. Crosser resides in Wilmington, DE and is the backpacking chair for the Delaware Valley Chapter of the Appalachian Mountain Club. She is a hiking and biking leader as well. Most weekends she is outdoors teaching others about wilderness safety, climbing that next peak, or in the pool at Hockessin Athletic Club, or spending time with her children and grandchildren. She is a member of the Institute for Functional Medicine and is in pursuit of that additional Certification as well as the Diplomate in Chiropractic Neurology.
Dr. Crosser's greatest pleasure in practice is to continually help patients to understand where and how their health unraveled and how to rebuild their bodies on a daily basis. This will help them to evolve through their lifetime and stave off the unexpected and unnecessary chronic diseases that most people deem inevitable.
Crosser Natural Health       302-994-1010      5700 Kirkwood Hwy., Suite 101, Wilmington, DE 19808       [email protected]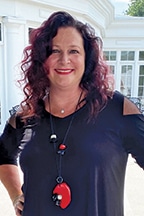 Kristin Stetler Donovan
Throughout my life I have been passionate about caring for others. As a young girl, I volunteered; as a young woman, I had the honor of caring for my mother and my father; and currently, I am honored to hold the title of Mother to three beautiful boys! I am married to a wonderful husband who supports and encourages me in my personal and business endeavors. I was born and raised in Delaware and will more than likely always reside in Delaware. After graduating from University of Delaware with a BAAS in Interpersonal and Organizational Communication, I joined MBNA where I worked and managed for many years before leaving to raise my children and care for my parents. 
Now that my children are older and my parents have passed away, it only seemed logical that I take my 25 years of management and caregiving skills and begin a new chapter of my life. After losing my parents and a sibling within a three year timespan it inspired me to open my agency and serve those that were tired and in need of additional support. No one knows better what is entailed being a caregiver for a loved one better than someone who has been one.
My desire in life is to find a way to help as many people as possible and now, together with my staff, we are doing just that.
Ensuring safety, preserving dignity, and serving respectfully is our utmost priority! Quality care starts with a careful and meticulous hiring process, hiring only those that meet our high standards and who are truly committed to the families they serve. Our staff has a unique ability to match people with just the right caregiver; one who is compatible with our client's care requirements, lifestyle, and personality. There is a perfect caregiver for everyone and we won't stop until we find the perfect match!  
Age Advantage        302-722-8240        www.ageadvantage.com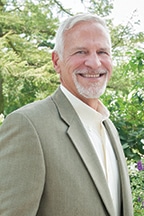 Mark Lally
Mark Lally is the CEO of First State Compassion (FSC). He pioneered Delaware's medical cannabis industry, creating industry-leading procedures and policies while focusing on delivering the best products and service to thousands of patients every month. He is also a charter member of the Delaware Marijuana Task Force. 
As a member of law enforcement for over 20 years, Lally's only interaction with marijuana was arresting those selling or using it. That all changed in 2012 when he met Montel Williams, a popular national personality afflicted with multiple sclerosis, who was using medical marijuana to ease the painful symptoms of his chronic disease. 
"There are so many myths about medical marijuana, so I've had to become an expert on the facts," said Lally. "There is no question – It really helps to alleviate suffering."
He became the first person to receive a Delaware license to dispense medical cannabis in 2014, and oversaw the build-out of a 47,000 sq. ft. facility in Wilmington with 19 grow rooms, Veg and Genetics rooms, an Extraction Lab and a Dispensary. Lally opened First State Compassion-Wilmington in June of 2015 and a second, First State Compassion-Lewes, in Sussex County in May of 2017.
Prior to his founding of FSC, Lally was the Sussex County Regional Director appointed to help build relationships with the local neighborhood and business communities. Later on, he started a successful contract-lobbying business promoting good policy and legislation. Those roles were formative in his establishment of FSC to help people treat their pain and alleviate their suffering.
Mark Lally's mission is to educate the public about the benefits of medical marijuana: that it doesn't have the unwanted side effects of other medications and, for those who didn't have the information or opportunity before, that this new medication is accessible to treat qualifying conditions. In short, medical marijuana treatment can change the quality of a person's life.
First State Compassion       302-543-2100 in Wilmington        302-281-4888 in Lewes           www.FirstStateCompassion.com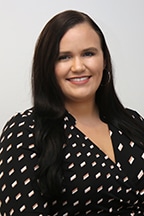 Morgan Hewes
Morgan Hewes is the Human Resources Generalist for First State Compassion. Since 2015, she has served in various roles at FSC including Patient Orientation Specialist, Patient Advisor, Assistant Dispensary Manager, Inventory Manager, and General Manager.
Her commitment to FSC is unwavering and her dedication to the organization and its mission is one that is very personal. Shortly after her graduation from Cape Henlopen High School, she was diagnosed with Chronic Lyme Disease and began using medical marijuana (obtained through a medical marijuana card) to help manage her pain and symptoms. She was pursuing a nursing degree at the time of her diagnosis, and infections hindered her ability to continue the nursing program. 
In a twist of 'professional fate,' the impact of her chronic condition eventually led to a career and calling: leadership and advocacy via human resources with a focus on the healing impact of medical marijuana. In addition to her recruitment and hiring responsibilities, Hewes oversees all employee relation initiatives, personnel procedures and policies, performance evaluations and benefit programs. She spearheaded FSC's Drug and Alcohol Testing Program, the Employee Assistance Program and a variety of employee-focused ventures.
Hewes holds a certification in Human Resources Management from Wilmington University, where she is also pursuing a bachelor's degree and eventual master's degree. She lives in Delaware with her husband and son, and in her free time, enjoys deer hunting and anything to do with water and sunshine.
First State Compassion       302-543-2100 in Wilmington        302-281-4888 in Lewes           www.FirstStateCompassion.com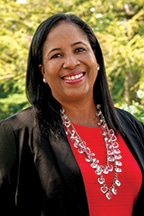 Mia deMarteleire
My name is Mia deMarteleire. Just call me Mia because most cannot pronounce my married name. I am 46 years old, a wife, a mother of 2, and grandmother of 3.
With a family history of hypertension, and heart disease from both parents, I knew to be careful and take my meds, exercise, and eat well, which I did most of the time.
On July 3, 2020, after running some errands, I started to feel some pain and tightness in my chest, then extreme nausea and cold sweats. I pulled to the side of the road after I began to feel dizzy and disoriented. I called my husband and he came to the rescue, getting me safely home, but the nightmare wasn't over.
My symptoms continued to get worse at home, so we called an ambulance. The EMT thought I'd pulled a muscle in my arm for it to be hurting so badly. The EKG looked normal. A 2nd ambulance crew came, and they saw some abnormalities in a second EKG. Next, we were off to the hospital on the 4th of July weekend; what a madhouse! After waiting 7 hours, a series of Troponin tests were done that determined I was in cardiac distress. I was given nitro and admitted. I had a heart catheterization done and thankfully, no stents or surgery was needed. I had suffered a SCAD, Spontaneous Coronary Artery Dissection — which is an uncommon emergency condition that occurs when a tear forms in a blood vessel in the heart. SCAD can slow or block blood flow to the heart, causing a heart attack, abnormalities in heart rhythm or sudden death.
This event made me rethink my life, and what matters. I still struggle with driving past the spot where I pulled over, thinking it could have been my roadside memorial. Each day I am so thankful for my family, my friends, and my work family at the American Heart Association. I know working with my Team at AHA saved my life. Their loving support, our research/training, helped me during this time and continues to help me as I heal.
American Heart Association       131 Continental Drive         Suite 407       Newark        Delaware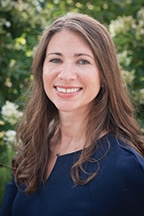 Jaclyn Quinn
Jaclyn Quinn, Esq. joined the Delaware Community Reinvestment Action Council (DCRAC) in 2011, first as a volunteer, then as staff. In 2014 Jaclyn opened and grew her private practice until 2019, when DCRAC Law opened to the community. DCRAC Law is a nonprofit law firm providing tax, title, and other legal services to those unable to pay market rates. 
Also known as "mommy" to two-year-old twins, Jaclyn and her husband balance careers and family to make the most of every day. They frequent Carousel Park in the evenings and know the horses by name! She treasures all the sweet moments playing in the yard and making art with her daughters.
Jaclyn graduated with a B.A. in Political Science from The College of New Jersey before moving to Delaware to pursue her J.D. at Widener University- Delaware Law School. She was admitted to the Delaware Bar in 2012, and is also barred in U.S. Tax Court and U.S. Immigration Court. She has volunteered with the Office of the Child Advocate, DVLS, and assists as pro bono counsel in a variety of cases. Jaclyn is a member of Howard High School Academy of Finance Advisory Board. 
When a client calls with an issue, Jaclyn gives her undivided attention, knowing it took courage for them to make the call. Some of the most rewarding parts of Jaclyn's work are meeting people, learning their stories, and reaching resolutions. She learns a great deal about her clients through the course of thorough and dedicated representation. Much of her practice is comprised of wills and estate planning, property transfers and "tangled title" ownership issues, tax, small business formation and representation, and debt collection. 
Delaware Community Reinvestment Action Council, Inc.     302-298-3251         www.dcrac.org           [email protected]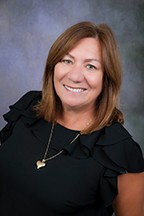 I would like to thank Debra Zeccola of Debra Zeccola Photography of Newark, DE for being our photographer for our photo shoots in New Castle, Chester, and Delaware County PA. Debra has over 25 years of experience as a licensed professional photographer. Debra provides her clients with outstanding photography services for weddings and events, family and individual portraits, baby photos and so much more. Debra was an absolute joy to work with, and I couldn't have asked for a more professional and prompt photographer than Debra.
Debra Zeccola Photography     302-239-7193 
[email protected]      www.debrazeccolaphotography.com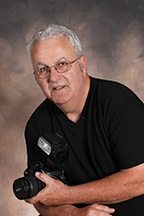 Mike Baker is the founder of C.M. Baker Photography with over 26 years experience. His photography ventures have been quite diverse. Throughout the year you may find him shooting a wedding, a Quinceañera, in the pits of a NASCAR race at Dover Downs, and now at front stage at the Firefly Festival or flying over doing aerials. Giving back to the community has always been an important part of it all. Mike was awarded "Volunteer of the Year" from CDCC (Central Delaware Chamber of Commerce) in 2005, "Volunteer of the Year" from Kent County Tourism in 2010," Chairman's Outstanding Partnership Award from CDCC in 2010, along with "Business Person of the Year" from CDCC in 2008. Since 1997, Mike has been the "official" photographer for the KC Heart Ball and for the "Go Red" in Kent County since it's onset. Some of the past and present organizations have been: MD Kidney Foundation, DE Breast Cancer Coalition, Various DE Fire Companies, Bayhealth Foundation, Beebe Hospital, Dover Air Force Base, Autism DE, Relay for Life, MS Bike to the Bay and the Amish Bike Tour, to name a few. 
C.M. Baker Photography     302-335-1500     www.cmbaker.com