People In Profile First Quarter 2023
|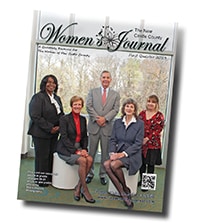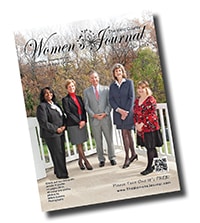 (click on magazines above to view flip-thru version)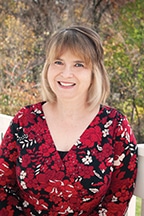 Beth Kloetzer
Claymont Library Manager Beth Kloetzer earned her Bachelor of Science degree in English from Towson University in 1992, Master of Library Science degree from the University of Maryland: College Park in 1996 and Master of Public Administration degree from the University of Baltimore in 2006. She worked in Maryland public libraries, including the Enoch Pratt Free Library in Baltimore, and libraries in Harford, Carroll, and Prince George's County throughout her career from 1992-2006. In June 2006, she moved to Delaware to manage the Claymont and Elsmere Libraries until the Claymont Library Capital Project of 2013 when she became the full time Manager at Claymont. On October 26, 2013 the Claymont Library moved from where it was previously housed in the Claymont Community Center into a beautiful new state-of-the-art facility with 27 staff and features including a drive-up window, meeting and study rooms, increased and updated technology, dedicated Teen and Children's areas, a walking trail and an outdoor pergola. In addition to providing professional information services and a large collection of books and other materials for all ages, she and her staff focus on providing the highest quality programming and services that best meet the needs and interests of a diverse and growing community, including arts and crafts programs, STEM, story-times, book clubs, tech help, coding, 3D Printing, and so much more. In response to the pandemic, Claymont also joined other Delaware Libraries providing Chromebooks and Hot-Spots for the public to check out and continue to add new items that can be borrowed for free, such as blood pressure cuffs and digital Tonieboxes for children. While libraries are her passion, in her free time she also enjoys time with her dogs, art, music, films, gardening, and of course, reading. Her favorite authors are Silvia Moreno-Garcia and Neil Gaiman.  
Claymont Library      302-395-5903     [email protected]      400 Lenape Way Claymont, Delaware 19703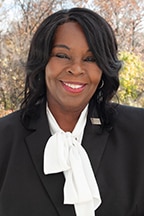 Fayetta M. Blake
Fayetta M. Blake is the founder and Executive Director of Pathways to Success, Inc. She is also an entrepreneur with several businesses throughout Delaware and Maryland. Fay started her career about forty years ago, in the Lending industry with Security Pacific National Bank where she worked as a loan officer for five years. She then enjoyed a 20-year banking career at All First Financial. Fay held various positions of increasing authority at All First Financial. In 1995, she was appointed as Sr. Vice President of Operations and was the first African American to be appointed to that level in the bank's 200-year history. During that time, she had global oversight of all Operations units in the Mid-Atlantic region.
Pathways to Success, Inc. was established in 2006 by Fay Blake. The work that Fay does as the Executive Director is indeed her calling and passion. It embodies her need to give back to the community.
In 2015 she was recognized for her efforts to aid and assist the underserved communities throughout Sussex County with the Jefferson Award, and in 2018 she was one of Delaware Today's top Women in Business. In 2020, Fay was inducted into the Delaware Women's Hall of Fame and the Indian River Hall of Fame. In 2021, she became an appointed member of the Public/Private Partnership Board of Directors to serve at the pleasure of the Governor. She is a board member for Lewes Historical Society, a member of the Southern Delaware Alliance for Racial Justice, founder of the Fund for Women and a member of the DTCC Development Council. She is also a Chairperson of the DANA Public Policy Board and a Chairperson of EARNS (Expanding Access for Retirement and Necessary Savings) Board.
She holds a BS degree in Behavioral Science proudly from Wilmington University where she is a member of Phi Gamma Mu, International Honor Society for Social Sciences. Fay is also a wife, a mother, and a grandmother.
Fay Blake     Founder & Executive Director      Pathways to Success     
31 The Circle     Suite A & B     Georgetown, DE 19947     302-858-4861     [email protected]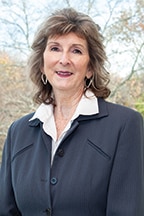 Verna Wilkins Hensley
Verna is Vice-President of Public Affairs at Easterseals Delaware & Maryland's Eastern Shore where she has worked for 18 years. Before Easterseals, she was honored to work for the late U.S. Senator Bill Roth of Delaware for more than 20 years. 
Verna's experience in government led her to join Easterseals as an advocate for the rights of people with disabilities and the services they need to be independent. She also leads the Communications/Marketing team at Easterseals, which is excited to celebrate the organization's 75th anniversary in 2023. Easterseals mission is to promote an inclusive community by providing innovative services for children and adults with disabilities so they participate fully in the community. These services include children's therapies, day programs for adults with physical or intellectual disabilities, supported employment, senior services, attendant care services, recreational respite, and services to assist caregivers.  
Verna is the current President of the Board of the Ability Network of Delaware, a provider organization that advocates for people with disabilities and those who need treatment for mental health and substance abuse challenges. She works closely with the National Easterseals Advocacy Workgroup on federal issues of importance to the disability community. She is a former President of the Board of the Parent Information Center which helps parents of children with disabilities advocate for educational services for their children. 
Verna says she is blessed to be able to live every day with a reminder of the mission of Easterseals and why it's so important to Delawareans with disabilities and their families. She and her daughter, Jules, who has an intellectual disability, are familiar faces at Legislative Hall where they advocate together. She also has an amazing son, Ryan, of whom she is very proud. 
To learn more about how Easterseals impacts the lives of thousands of individuals each year, feel free to reach out to Verna at [email protected] or visit De.Easterseals.com.
Susan D. Lloyd
For over three decades, Susan Lloyd has provided national, regional, and state leadership and support within the hospice community. As President and CEO of Delaware Hospice, she has upheld the organization's mission while expanding its services, from one program in 1987 to ten programs and services in 2022. As a leading nonprofit hospice agency, Susan has developed the service area statewide in Delaware, along with Chester and Delaware Counties in Pennsylvania. Susan is currently serving on the Board of the National Hospice and Palliative Care Organization's Hospice Action Network. 
Locally, Susan has led the way for Delaware in hospice care. She was the co-founder of the Delaware End of Life Coalition (now Delaware Quality of Life Coalition) and served on the Delaware Cancer Consortium. She is past president of the Delaware Association of Home and Community Care and Delaware HIV Consortium. Susan has held several national rolls including serving on the National Hospice and Palliative Care Organization's Board of Directors as the Northeast Geographic Area Director. 
Susan received her bachelor's degree in nursing (BSN) from Bloomsburg University, and her Master's Degree in Nursing (MSN) from Villanova University. She enjoys running, Pilates, and spending time with her family.
Susan D. Lloyd, MSN, RN     CEO & President of Delaware Hospice      302-478-5707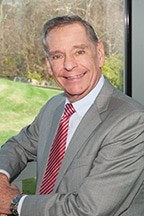 Frederick J. Dawson
Frederick J. Dawson is a Chartered Financial Consultant (ChFC), Chartered Life Underwriter (CLU), and President of Bassett, Dawson & Foy, Inc. BDF Inc. has provided wealth solutions to clients in many states across the U. S. right from their Wilmington, DE office since 1985. His approximately 350 financially related articles have been published locally, nationally, and internationally. Fred completed his third book "Pearls: Women Who Radiate Success" in honor of his mother's memory and positive influence on his life. He has been a frequent radio, television, and professional organization guest including several appearances on CNBC. 
In 2018, 2020, 2021 and 2022, Forbes Magazine Honored Fred by ranking him in the top Wealth Advisors in The State of Delaware. 
Fred's multi-award-winning band "Club Phred," has helped raise more than $5 million for various local and national charities over the past 22+ years.
Fred is married to Louise, has two sons and five grandchildren, one great grandson and has resided in Delaware since 1957. His hobbies include antique & classic autos, music, and mentoring youth. 
Frederick J. Dawson, ChFC, CLU       E.A. Delle Donne Corporate Center        
1011 Centre Road, Suite 110      Wilmington, DE 19805      
302-999-9330       [email protected]       www.bdfwealth.com 
Securities offered through: Raymond James Financial Services, Inc.   Member FINRA/SIPC
Investment Advisory Services offered through Raymond James Financial Services Advisors, Inc.
The Forbes ranking of Best-In-State Wealth Advisors, developed by SHOOK Research, is based on an algorithm of qualitative criteria, mostly gained through telephone and in-person due diligence interviews, and quantitative data. Those advisors that are considered have a minimum of seven years of experience, and the algorithm weights factors like revenue trends, assets under management, compliance records, industry experience and those that encompass best practices in their practices and approach to working with clients. Portfolio performance is not a criteria due to varying client objectives and lack of audited data. Out of approximately 34,925 nominations, more than 6,550 advisors received the award. This ranking is not indicative of an advisor's future performance, is not an endorsement, and may not be representative of individual clients' experience. Neither Raymond James nor any of its Financial Advisors or RIA firms pay a fee in exchange for this award/rating. Raymond James is not affiliated with Forbes or Shook Research, LLC. Please visit https://www.forbes.com/best-in-state-wealth-advisors for more info.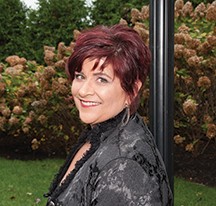 To Our Stylist
 I would also like to thank Lori Zaiss, Owner of Fusion Salon, and her wonderful team of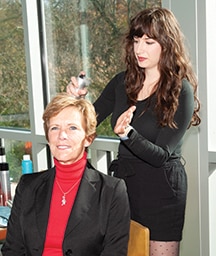 stylist and makeup artists for providing hair and makeup for our shoot. As always it was a pleasure working with Fusion.
Fusion Salon     3444 Naamans Road, Wilmington, DE 
302-479-9444      www.fusionsalonde.com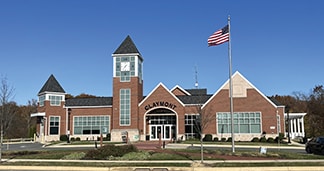 Thank You To Our Location
The Claymont Library is a branch of the New Castle County Public Library System. Claymont offers a wealth of resources for the community in addition to its large collection of books, magazines, movies and other materials to check out, including free on-site Internet and wi-fi, Chromebooks and hot-spots to check out, downloadable e-books and videos, and a variety of fun and educational programs for all ages. Claymont is also the only library in New Castle County to have a drive-up window!  
302-798-4164      www.newcastlede.gov/298/claymont-library     400 Lenape Way Claymont, DE
 Facebook: @lenapewayde    Instagram: @claymontlibraryde        Twitter: @libraryclaymont
Thank You To Our Photographer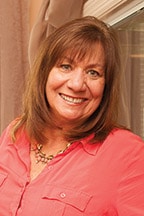 I would like to thank Debra Zeccola of Debra Zeccola Photography of Newark, DE for being our photographer for our profiles and covers photoshoot. Debra has over 28 years of experience as a licensed professional photographer. Debra provides her clients with outstanding photography services for weddings and events, family and individual portraits, baby photos ,and so much more. Debra is a joy to work with, and I couldn't ask for a more professional photographer than Debra.
Debra Zeccola Photography     302-540-5800
[email protected]      www.debrazeccolaphotography.com