Kent County People In Profile 2nd Quarter 2023
|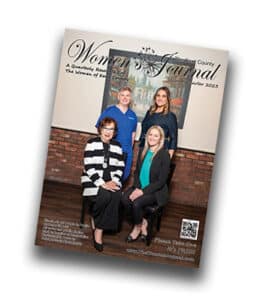 (click on magazine above to view flip-thru version)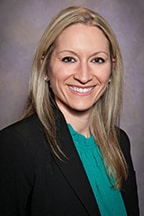 Dr. Morgan Morrow
Dr. Morgan Morrow was born and raised in Delaware but pursued her undergraduate degree from the University of Southern California (USC). While at USC Dr. Morrow served as captain of the women's soccer team while obtaining a degree in Global Health. After graduating, she went on to pursue her passion of dentistry, graduating from Howard University College of Dentistry. During her years at Howard University College of Dentistry she developed her love of pediatric dentistry and went on to further study the specialty at the University of Pennsylvania and Children's Hospital of Philadelphia during which time she served as chief resident. During her training, Dr. Morrow dedicated a considerable amount of time training with children with special health care needs and completed research on the treatment of children on the autism spectrum.
Dr. Morrow is a board-certified pediatric dentist who provides restorative dental treatment with or without sedation and is also trained in laser treatment for tongue and lip ties. She is currently a member of the American Dental Association, American Academy of Pediatric Dentistry, American Laser Study Club, and the Delaware State Dental Society.
Westown Dental      302-434-9034     www.WestownDentalDE.com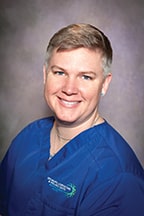 Dr. Ashley Adams
Dr. Ashley Adams has been in the medical field for 20+ years. She bravely served our country for 18+ years before she was forced to retire from military service due to an auto accident that required an immense amount of rehabilitation. After countless surgeries she found herself left with no hope of walking. Her life was transformed when she was treated with acupuncture, so much so that she earned a Doctorate of Acupuncture and Chinese Herbal Medicine from Maryland University of Integrative Health (MUIH). She opened DelMarVa Acupuncture and Wellness Center to help others achieve life-transforming health outcomes. Dr. Adams is known for her compassion and the ability to listen to each of her patients and provide them with an individualized treatment plan to suit their needs. Dr. Adams specializes in Lyme Disease, Chronic Pain, Infertility, Neuropathy, Digestive Disorders, and Autoimmune Disorders.
DelMarVa Acupuncture & Wellness Center       302-265-2751       www.dmvacu.com
Sarah Gilmour
Sarah Gilmour, the current Outreach and Development Manager for PATHWAYS TO SUCCESS, began her sojourn with this outstanding non-profit organization as a grant writer. Part of her role is to build relationships with other stakeholders in the world of caring about kids. In concert with her Coordinator and Volunteers, she manages special events and a myriad of activities for students attending Cape Henlopen High School, Milford High School, Poly Tech High School, Seaford High School, and Sussex Tech High School. As she is often heard to say, "It's all about the kids!"
Prior to her entry into the non-profit environment as the Volunteer Services Manager for the American Red Cross, Sarah served as a Sales Manager for First Omni Bank. Her territory of the entire State of Delaware and six counties of Maryland's Easter Shore imbued in her a willingness to help, hence ultimately leading her to Pathways to Success.
Ms. Gilmour is a member of the Volunteer Delaware 50+ Advisory Council, the Fund for Women Development Committee, Polka Dot Power House, the Milton Theatre Advisory Committee, Southern Delaware Alliance for Racial Justice, and she is on the Board of the Georgetown, Delaware Chamber of Commerce.
Between meetings of her organizations, Sarah, a Lewes, Delaware resident, finds time to spend with friends as well as a presence at many events benefitting non-profits.
Pathways to Success     302-381-1494     www.pathways-2-success.org      [email protected]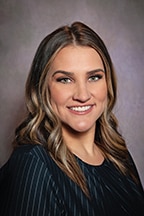 Jennifer D. Donnelly, Esq.
Jen has been an attorney in Delaware for over ten years and has spent the last five years of her career with Kimmel, Carter, Roman, Peltz & O'Neill. Kimmel Carter is Delaware's largest law firm to exclusively handle Claimants' workers' compensation and motor vehicle accident claims. Jen specializes in and has litigated a variety of cases including auto accidents, work-related injuries, product liability, wrongful death cases, and toxic tort cases including asbestos/mesothelioma cases. 
Jen previously worked for a nationally recognized defense firm where she represented corporations and insurance carriers equipping her with a unique insider perspective that she now uses to advocate for her clients. 
Born and raised in Delaware, Jen attended Holy Rosary (Claymont, DE) and is a graduate of Concord High School, University of Delaware, and Widener University School of Law. Jen now lives with her husband, Ryan, and two sons, Luke and Cody.  In addition to her professional experience, Jen serves on the Executive Board for Kids' Chance of Delaware. KCDE  is a non-profit organization that awards scholarships to children of Delaware workers who have been catastrophically or fatally injured in a workplace accident. She has also volunteered as Guardian ad Litem for minors involved in Family Court proceedings in Delaware through the Office of Child Advocate, is a member of the Holland Inn of Court, Delaware Trial Lawyers Association, and the American Association for Justice.
For more information or a free consultation, call (302) 565-6123 or email Jen directly at [email protected]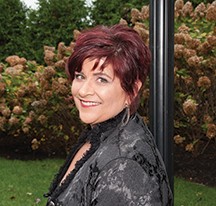 To Our Stylist
I would also like to thank Lori Zaiss, Owner of Fusion Salon, and her wonderful team of stylist and makeup artists for providing hair and makeup for our shoot. As always it was a pleasure working with Fusion.
Fusion Salon     
3444 Naamans Road, Wilmington, Delaware
302-479-9444      www.FusionSalonDE.com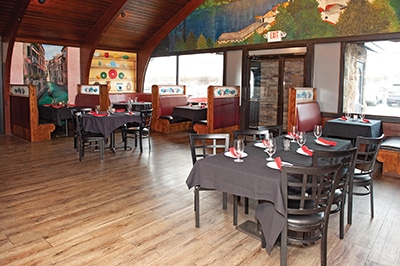 Thank You To Our Location
We would like to thank Kristin & Joe Garramone, Jr., owners of Roma Restaurant for hosting our second quarter 2023 Kent County profile and cover photoshoot. Roma Restaurant is a perfect interpretation of a classic, upscale Italian Eatery. Opening their doors for the first time in 1973, Giuseppe Garramone brought a wealth of knowledge in regard to food and business to Dover, Delaware. Initially opening as a casual pizzeria, Roma evolved quickly into the premier special occasion, white linen eatery it has continued to be given various awards and accolades for through the years. 
Roma Italian Restaurant        Sul Tempo Cocktail Lounge
3 President Drive, Dover, Delaware
302-678-1041      www.RomaDover.com
Thank You To Our Photographer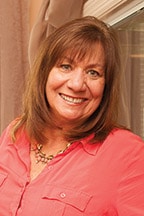 I would like to thank Debra Zeccola of Debra Zeccola Photography of Newark, DE for being our photographer for our profiles and covers photoshoot. Debra has over 28 years of experience as a licensed professional photographer. Debra provides her clients with outstanding photography services for weddings and events, family and individual portraits, baby photos ,and so much more. Debra is a joy to work with, and I couldn't ask for a more professional photographer than Debra.
Debra Zeccola Photography     302-540-5800
[email protected]      www.debrazeccolaphotography.com