New Castle County People In Profile Third Quarter 2018
|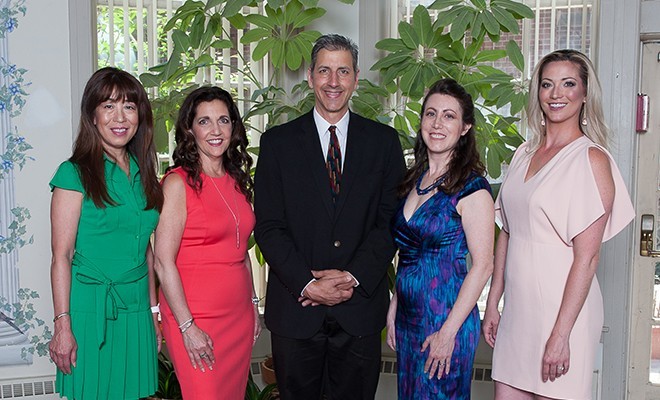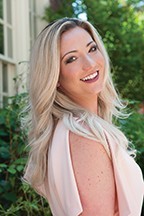 Jessica Mehalic, Pristine Pools LLC
Born, and raised in Delaware with a swimming pool, Jessica grew a passion for them. Fast forward some years later, she met her husband Jonathan, who at the time performed pool maintenance. Together they have evolved Pristine Pools to a full service company for all of your pool needs. They do in-ground installations, and Pristine Pools received the 2017 Builder of Excellence Award doing so. Jessica took on the role of the Operations Manager to be able to work from home, and care for their two young children. While managing daily operations, Jessica takes the most pride in the customer service Pristine Pools provides. "We want to do what's right for every customer of ours, to ensure lasting relationships." In addition, our service technicians are required to complete classroom courses, certifications, and hands on training.
                            (302) 89-POOLS       www.PristinePoolsDE.com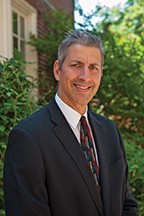 Gordon DelGiorno
If you live in Delaware, you may have caught a glimpse of Gordon DelGiorno and his film crews catching shots for their latest project. The self-taught film and video producer from Wilmington, has been the front man of Film Brothers for the last 19 years. From comedy films to training videos to horror to non-profit documentaries, Gordon has been the go to guy in helping others get their visions into reality.
Many have asked how one earns a living as a filmmaker in Delaware. Gordon admits he's done odd jobs to get through the lean times. However, around 2006, he started to see the trend of videos being posted to YouTube and Internet sites. He also knew that most businesses who really valued credibility, needed more polished videos to represent their brand.
"I started to focus on small and medium range businesses, as well as non-profits, and provided realistic price points to make it worthwhile to market with video. It's been years and the surface has not even been scratched. Only a small portion of businesses have effective video to promote their brand. This leaves the ability to set themselves apart from the competition, if they get a proper video produced. I always believe I'm the man for the job."
       Gordon DelGiorno     Film Brothers, LLC   [email protected]   302-559-2324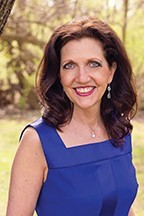 Angela Jo Manieri
"Being perfect is not real, being real is perfect," is a favorite quote that Angela Jo wrote and lives by. She believes that each person is uniquely created for a Divine purpose, and living in that space, allows you to be your true, authentic self.
Angela Jo Manieri is the Founder of "I AM Center Stage." She is a Transformational Speaker, Presentation Stylist, Trainer and Author who inspires people through humor, life lessons and creative techniques. She enjoys helping people discover how to purposefully live from the inside-out, to achieve their greatest potential.  She has spoken for corporations, women's groups, associations & her expertise is in keynote delivery, workshops and seminars. With her ground-breaking "Impression Management" ™ workshops, she is focused on empowering students in schools and universities, to be intentional about being the best version of themselves.
As a Presentation Stylist, Angela Jo thrives on helping others "Stand in their power, Discover their Voice and Share their Story," with ease, eloquence and excellence.    She promises to partner with you to determine the purpose behind your presentation, polish your message, delivery and style, to WOW your audience.
She is also the author of "Your I AM Wake Up Call," an inspirational, 31-day photographic devotional. Her ministry is "Your I AM Journey" where she conducts seminars as well as speaks for Women's Conferences. Her message is about the Power of The Great I AM, and the importance of knowing your identity.
Angela Jo was born and raised on a small farm in Auburn, NJ. She has raised 3 sons who are happily married, and is the proud Nonna of 5 grandchildren with one on the way. In her spare time, Angela Jo loves spending time with her husband Paul, family and friends. She is passionate about traveling, cooking, writing, learning and doing one new and different thing every month. She enjoys theater, movies, the outdoors, and snuggling with her little dog, Chloe.
302.588.1142     [email protected]   www.angelajo.com
(Heashot by Geneva Fonda)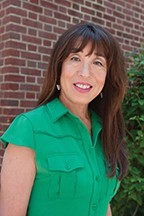 Doris Chan Leach
Doris Chan Leach grew up in Hong Kong and was raised in Eastern Medicine. She came to the U.S. for college after graduating from high school.
A chemical engineer by training, she had successful careers in the medical and chemical industries, Becton, Dickinson & Co., and DuPont Company for over 15 years. She changed her career because her passion is to help people heal naturally, and obtain health and wellness through chiropractic care, good nutrition, exercise and balance in mental attitude. She was the managing partner in a chiropractic practice for nine years providing the vision, marketing and management before starting reNu Chiropractic.
When she was pregnant with her second child, Doris injured her low back in the last trimester. The emergency physician that treated her said that she could not take any pain medications and he ordered bed rest for three months. He did not suggest chiropractic care and at the time she did not know that chiropractic was effective in treating low back problems naturally.
After the pregnancy, her low back problem did not go away. The doctor even suggested surgery. At that time, a friend suggested that Doris see a Chiropractor. Her low back problem was healed through chiropractic treatments and hydrotherapy. Through her personal experience, she totally believes that Chiropractic is the best way to treat spinal problems naturally.
Doris' vision is to provide a warm and healing environment for patients to "Repair, Restore, Renu." She welcomes each patient to become part of the reNu Chiropractic family. She wants to offer a total care center where patients restore their body's natural balance with chiropractic care, rehabilitation, exercise, nutrition education, mental health counseling, as well as advanced therapies including cold laser, electrical stimulation and massage.
reNu Chiropractic, LLC     ​www.renuchiropractic.com      302-368-0124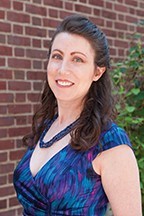 Brooke Miles
Most small business owners struggle to create a social media presence they can be proud of. They know they need help but don't know where to start.
That's why Brooke Miles founded Delaware ShoutOut, a social media ghostwriting and training firm. Brooke and her team believe that every entrepreneur deserves a hassle-free approach to social media that attracts customers and makes their company shine.
Delaware ShoutOut has helped hundreds of business owners—who have reported significant gains in followers, engagement, and traffic to their websites—by creating a social media experience that's just right for them. In the end, their clients take pride in looking like social media rock stars.
Brooke was born and raised in Philadelphia and was the 1993 Student Marshal (Valedictorian) of the College of Liberal Arts at Penn State University. She moved to Newark, Delaware, in 1998. She and her husband, Steven, together have six children ranging from 10 to 22 years old. With her busy schedule, she's an enthusiastic advocate of time-management principles—which can be used in social media and beyond.
Brooke's career has focused on professional writing, business development, and marketing, including social media marketing in the last several years. She is also a highly sought-out public speaker, having won multiple awards from Toastmasters International. In addition, she is a three-time Ambassador of the Year with the New Castle County Chamber of Commerce and a member of the Delaware Small Business Chamber and Delaware State Chamber of Commerce. As a small business owner, she is dedicated to the success of fellow entrepreneurs in the First State.
Learn how Brooke and her team can make you look like a social media rock star. Schedule your discovery call today!
Delaware ShoutOut     302.273.2845     [email protected]     www.deshoutout.com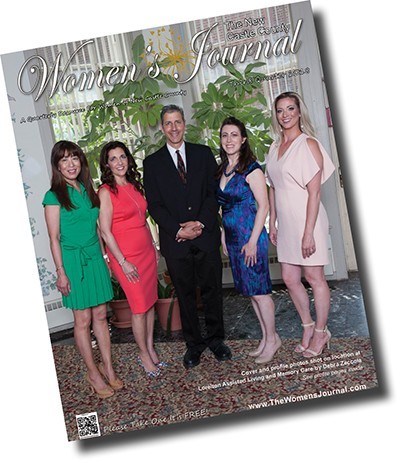 (click on magazine to flip thru this issue)
Thank You . . .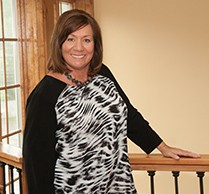 To Our Photographer
I would like to thank Debra Zeccola of Debra Zeccola Photography of Newark, DE for being our photographer for our photo shoots in New Castle, Chester, and Delaware County PA. Debra has over 25 years of experience as a licensed professional photographer. Debra provides her clients with outstanding photography services for weddings and events, family and individual portraits, baby photos and so much more. Debra was an absolute joy to work with, and I couldn't have asked for a more professional and prompt photographer than Debra. For more information about Debra go to her website: debrazeccolaphotography.com, or call her at 302-239-7193.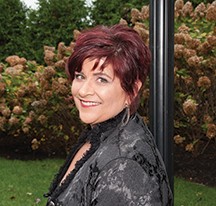 To Our Stylist
I would also like to thank Lori Czarnota, Owner of Fusion Salon, and her wonderful team of stylist and makeup artists for providing hair and makeup for our shoot. As always it was a pleasure working with Fusion. Fusion Salon is located at 3444 Naamans Rd., Wilmington, DE 19803. To book an appointment or to just find out more about Fusion's call 302-479-9444, or visit them at fusionsalonde.com.

To Our Location
We would like to thank Lorelton Assisted Living & Memory Care for allowing us to have our third quarter photoshoot for NCCWJ at their lovely location. They are located at 2200 West 4th Street in Wilmington, Delaware. An Award Winning, Unique, Affordable & Caring Foundation. Family owned and operated for 30 years. Call for a visit and see first hand what makes so special. If you are interested in finding out more about Lorelton, please contact them at 302-573-3580 [email protected], or visit their website at www.lorelton.com.