People In Profile 3rd Quarter 2022
|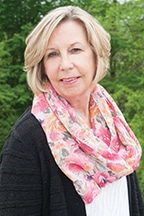 Cynthia Crosser, D.C., F.I.A.M.A.
Dr. Crosser graduated from Palmer College of Chiropractic in 1986 and within a year initiated a three-year postgraduate study in Chiropractic Neurology through New York College of Chiropractic while maintaining private practice in New Hampshire. She relocated to Wilmington, DE in 1996 and soon thereafter completed her fellowship in acupuncture and completed postgraduate study in Physical Rehabilitation through Los Angeles College of Chiropractic.
Clinical nutrition has always played a part in the care of her patients, assisting them beyond the purely musculoskeletal condition. She has thousands of hours of training in clinical nutrition, which she utilizes in conjunction with other disciplines to relieve pain and restore her patients to a more optimum level of health without invasive treatments and adverse side effects. The functional medicine model which she currently practices under involves an in-depth understanding of the patient's history, lifestyle, dietary factors and genetics, as well as the alteration in their biochemistry. This information is used to determine how to resolve the symptomatology and ultimately restore the systems of the body to a more normal physiological condition. This knowledge has provided her the opportunity to enhance her own treatment plan through her own challenge with cancer.
She has been practicing for 30 years and has continued to change and grow her business to meet the needs of her patients. She offers a weight loss program to her patients as well under her supervision. Having the ability to utilize multiple disciplines affords her the opportunity to find the most efficient and efficacious treatment for the patient. Given that she sees patients presenting with thyroid issues, autoimmune diseases, neck and back pain, digestive issues, etc., it is most valuable to find the causative and irritating factors, and to create an individualized plan for each patient.
Dr. Crosser resides in Wilmington, DE and is the backpacking chair for the Delaware Valley Chapter of the Appalachian Mountain Club. She is a hiking and biking leader as well. Most weekends she is outdoors teaching others about wilderness safety, climbing that next peak, or in the pool at Hockessin Athletic Club, or spending time with her children and grandchildren. She is a member of the Institute for Functional Medicine and is in pursuit of that additional Certification as well as the Diplomate in Chiropractic Neurology.
Dr. Crosser's greatest pleasure in practice is to continually help patients to understand where and how their health unraveled and how to rebuild their bodies on a daily basis. This will help them to evolve through their lifetime and stave off the unexpected and unnecessary chronic diseases that most people deem inevitable.
Crosser Natural Health       302-994-1010      5700 Kirkwood Hwy., Suite 101, Wilmington, DE 19808      [email protected]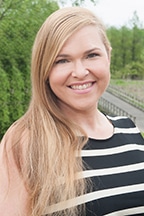 Lisa Uberti, DMD, MS
Dr. Lisa Uberti is originally from San Diego, CA where she grew up with an early interest in science and medicine. She earned her Bachelor of Science degree in Biochemistry and Cell Biology from the University of California, San Diego and her Master of Science degree in Nutrition from Columbia University. While in New York, she worked in clinical research for several years in the field of Obesity, Diabetes, and Nutrition at St. Luke's Hospital Obesity Research Center. She then attended the University of Pennsylvania School of Dental Medicine for her Doctorate of Dental Medicine and completed a general practice residency at Virtua Hospital in New Jersey. Dr. Uberti is licensed in Delaware, Pennsylvania, and New Jersey, and is a member of the American Dental Association, the Academy of General Dentistry, and the Delaware State Dental Society. 
Dr. Uberti joined the Sleepy Tooth Group in 2018 with the opening of Concord Dental. At their Concord office she practices general dentistry for the whole family and offers a full range of sedation options from nitrous oxide (laughing gas) to general anesthesia. Dr. Uberti prides herself on treating each patient in a setting that is calm, comfortable and stress free. She enjoys building relationships with her patients and focuses on the least invasive options to help them achieve their best smile and health. Dr. Uberti proves each day that visiting the dentist can be a fun and pain free experience!
Dr. Uberti resides in Pennsylvania with her husband and four sons; when not working with patients she enjoys spending time with her family and strives always to give glory to God.
Concord Dental     302-791-3750     2304 Concord Pike, Wilmington DE 19803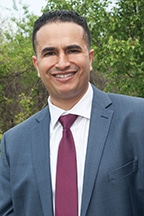 John D. Shenouda, M.D., F.A.C.C.
Cardiology – Clinical and Interventional
Dr. Shenouda has been a member of Cardiology Physicians since June 2020. Dr. Shenouda obtained a bachelor of science degree, Summa Cum Laude, from the New York Institute of technology in Long Island, New York. He then went on to do medical school at the University of Buffalo in Western New York. Upon completion of medical school, he did his residency, cardiovascular fellowship along with his structural heart and interventional fellowship at NYU Winthrop Hospital in Long Island.
Dr. Shenouda is board certified in internal medicine, cardiovascular disease, echocardiography, vascular imaging, nuclear cardiology, and interventional cardiology.
Dr. Shenouda has expertise in both consultative cardiology along with diagnostic cardiac catheterization and coronary stent placement. He also has expertise in transaortic valve replacement and works with Dr. Copeland in the structural heart clinic. Dr. Shenouda also has expertise in transesophageal echocardiography, diagnostic echocardiography, and stress test interpretation. Lastly, he has expertise in peripheral vascular disease diagnosis and treatment.
Dr. Shenouda and his wife Dr. Gaballah were married in 2017. They enjoy spending time together with their family, being active members in their church community and taking vacations together. 
Cardiology Physicians, P.A.       www.cardiocppa.com      302-366-8600 or 302-99-HEART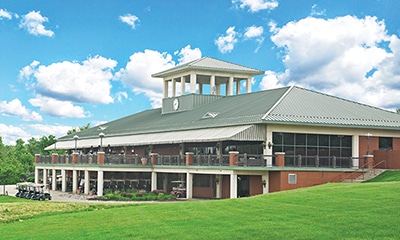 Thank You To Our Location
We would like to thank The White Clay Creek Country Club, located at 777 Delaware Park Blvd Wilmington, DE 19804, for allowing us to shoot our photos on their grounds. Check them out at www.whiteclaycreek.com. For reservations and information, you can also call 302-994-6700 ext. 7194 
Thank You To Our Photographer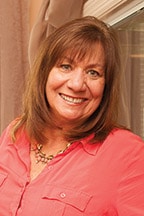 I would like to thank Debra Zeccola of Debra Zeccola Photography of Newark, DE for being our photographer for our profiles and covers photoshoot. Debra has over 28 years of experience as a licensed professional photographer. Debra provides her clients with outstanding photography services for weddings and events, family and individual portraits, baby photos ,and so much more. Debra is a joy to work with, and I couldn't ask for a more professional photographer than Debra.
Debra Zeccola Photography     302-540-5800
[email protected]      www.debrazeccolaphotography.com