New Castle County People In Profile Second Quarter 2022
|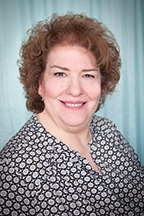 Barbara P.G. Williams 
Barb is passionate about the wedding flowers selected by her brides and grooms. With a degree in floriculture, Barb designed for many flower shops before becoming co-owner of Belak Flowers in 1997. 
Barb moved to Wilmington from Lancaster, PA in 1983. Her career began with Taylors of Penny Hill Flower Shop. She later designed for Flowers By Yukie, Gambles Flowers in Newark, Village Green Flower Ship in Greenville, and The European Gallery. While raising twin daughters, Barb worked part-time for Wildflowers Wholesale Flowers. 
"As a preferred florist for many venues," says Barb, "our brides come to us from as far away as California, New York and Florida. Most are from the Tri-State area." In 2021, Belak Flowers created wedding flowers for over 200 brides and grooms. 
Belak Flowers has won The Best of the Knot, numerous times, as well as The Wedding Wire Couples Choice Award. Barb's wedding bouquets have been featured in several publications. 
The shop at Belaks, carries a variety of soaps, gift items, plants, silk flowers, decorative containers and loose fresh flowers. 
Daily floral deliveries are also available. 
Belak Flowers        832 Philadelphia Pike, Wilmington, DE     
302-762-5000        www.belak-flowers.com        [email protected]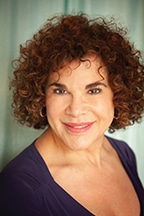 Carmella Gibellino-Schultz
Carmella Gibellino-Schultz is a licensed cosmetologist and instructor and has been practicing the art of permanent cosmetics since 1999. In both Delaware and PA, she has performed thousands of procedures, and her impressive portfolio speaks for itself. Former owner of The Skin Care School and Center, her expertise and years of experience have made her the area's most sought after permanent cosmetics artist and has drawn clientele from distant cities.
Dozens of referring doctors, salon owners and estheticians validate Carmella's reputation as an expert in permanent cosmetics. Furthermore, she is CPCP, FAAM, DOUBLE Board Certified with both The Society of Permanent Cosmetic Professionals and American Academy of Micropigmentation. Carmella is also a Lifetime Member of the SPCP.
Carmella prides herself on keeping up with the new trends in permanent cosmetics and the Beauty Industry as a whole so she can keep her loyal client base educated on what's new. Carmella just returned from The American Micropigmentation Academy Conference at The Gaylord in Florida and cannot wait to share what she learned. "Permanent Cosmetics has come such a long way since 1999, and even though I have over 18 years of experience, I will be forever a student to the industry!" With "Microblading" services popping up everywhere, she wants her clients to rest assured she has the experience and certifications to permanently alter one's face from the most important brow to freedom from eyeliner and lips that come to life and would love the opportunity to show you how permanent cosmetics can change your life.
The Permanent Cosmetic & Lash Studio        140 Commons Court Chadds Ford, PA
call/text 610-883-0636         social @thepermanentcosmeticstudio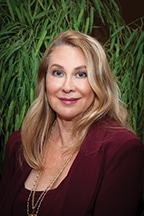 Lynn Shapira
Lynn's love of aesthetics goes back to her years as the founder of Exhibit Arts, an award-winning Exhibit Design and Tradeshow Management firm in New York City. After fifteen years of designing, building and installing exhibitions for Fortune 500 firms and installing showrooms in New York, she moved to Israel in 1995 with her husband, Dr. Nadiv Shapira. There she was part of a team that developed a new Museum of Natural History at the Hebrew University in Jerusalem. As primary Exhibit Designer, Lynn curated and designed exhibits integrating the natural history of the Middle East with the vast knowledge of the scientists and historians at Hebrew University. 
The Shapira family moved back to the U.S. in 2001, where Lynn's newly developed passion for helping the Arab women she had encountered in the Middle East was the impetus for founding Ethical Arts, an organization that imported and marketed beautiful handmade textiles that were created by Bedouin Arab women. For the Arab women that were fortunate enough to work on this project, it was the first time they were allowed to work outside their homes!
Lynn is also the co-founder of the non-profit organization, The Haiti Family Initiative that sent hundreds of Delaware physicians, nurses and volunteers to Haiti for years after the devastating 2010 earthquake there. In 2011, Lynn began to help Dr. Shapira with his busy MedSpa by overseeing the management and marketing of First State MedSpa. First State MedSpa was one of the first and is now the most well-established MedSpa in the state of Delaware where clients from Wilmington and the surrounding areas of Pennsylvania, Maryland and New Jersey flock to, for a variety of services from Botox to Laser Treatment and Body Sculpting. Lynn has helped to make First State MedSpa the 5-star destination spa that it has become. 
First State Med Spa        1300 North Franklin Street Wilmington, DE
www.firststatemedspa.com        302-294-0700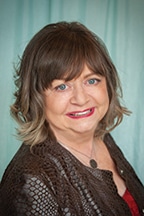 Joanne Graves
Joanne is the Founder and Managing Partner at Sanctuary Spa, providing a 'Sanctuary' for residents of North Wilmington and surrounding areas since 2003.
 Sanctuary Spa is an award-winning day spa. Inspired by her passion for nurturing others, Joanne created Delaware's first day spa as a tranquil retreat from the stresses of everyday life.  
 As a woman who loves a spa treatment herself, Joanne had encountered spas with an aura of pretentiousness, leaving her with less than satisfactory experiences. Sanctuary is the realization of her vision of a haven of relaxation where each guest that walks through the door is made to feel welcome, comfortable, and can experience the finest services and products available.  
As a wife, mother, and business owner, community volunteer, and active church member, Joanne appreciates the necessity of bringing balance to one's life through the healing power of touch.
  "Rest and self-care are so important. When you take time to replenish your spirit, it allows you to serve others from the overflow. You cannot serve from an empty vessel." ~ Eleanor Brown
Sanctuary Spa        1847 Marsh Road, Plaza III, Wilmington, DE
302-475-1469        www.mysanctuaryspasalon.com        [email protected]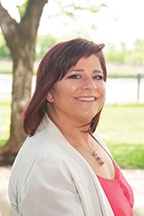 To Our Stylist
I would also like to thank Lori Zaiss, Owner of Fusion Salon, for providing touchup hair and makeup for the shoot in New Castle. As always, it was a pleasure working with Lori.
Lori Zaiss        Fusion Salon
3444 Naamans Road, Wilmington, DE
302-479-9444        www.fusionsalonde.com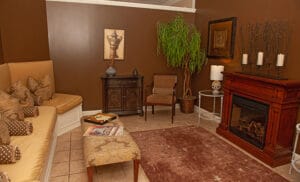 Thank You To Our Location
We would like to thank Joanne Graves, owner of Sanctuary Spa, for allowing us to have our profile shoot for the NCCWJ at her Spa. What a beautiful SPA.
Sanctuary Spa opened in 2003 as the first day spa in the Wilmington area to offer spa services exclusively, choosing not to incorporate hair services and to remain true to the spa experience. Since then, Sanctuary has served as an inspiration to other spas in the area.
Sanctuary is a hidden gem in North Wilmington. The neoclassic decor immediately draws you into this stress-free haven. Enjoy a Pedicure, Massage, Facial, or any of their other award-winning treatments; spend time unwinding in the lounge, or pick up a unique gift in the spa boutique. 
They support many charities through donations of services and products and are thankful for the opportunities to give back to their community. They are committed to always improving their skills and services through ongoing education and strive to give their guests their very best with each visit. They know you have many choices, and are grateful to you, their guests, for choosing Sanctuary for your spa services. 
Sanctuary Spa
1847 Marsh Road, Plaza III, Wilmington, DE 
302-475-1469        www.mysanctuaryspasalon.com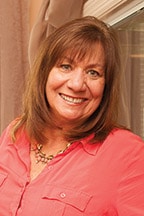 I would like to thank Debra Zeccola of Debra Zeccola Photography of Newark, DE for being our photographer for our profiles and covers photoshoot. Debra has over 28 years of experience as a licensed professional photographer. Debra provides her clients with outstanding photography services for weddings and events, family and individual portraits, baby photos ,and so much more. Debra is a joy to work with, and I couldn't ask for a more professional photographer than Debra.
Debra Zeccola Photography     302-540-5800
[email protected]      www.debrazeccolaphotography.com