People In Profile 1st Quarter 2022
|
(click on each magazine to read the flip-thru version)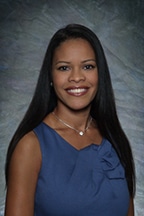 Dr. Bernadette Thomas
Bernadette Thomas, DNP, APRN, FNP-C is a doctorate prepared board-certified family nurse practitioner who specializes in autoimmune thyroid diseases and wellness in Wilmington, DE. Dr. Thomas received her Family Nurse Practitioner degree and Doctor of Nursing Practice degree with honors from Wilmington University. She is a member of Sigma Theta Tau International Honor Society of Nursing and Omicron Gamma Chapter. Dr. Thomas was recognized for Excellence in Nursing as Delaware Today's Top Nurse in 2018 for her role as an Advanced Practice Registered Nurse. Dr. Thomas has worked in primary care, internal medicine, urology, family practice, pain management, and corporate health and wellness. Dr. Thomas is an adjunct assistant professor at Georgetown University in the School of Nursing and Health Studies. She has taught undergraduate and graduate nursing classes for over 10 years. Dr. Thomas is also a U.S. Air Force Veteran who served six years in the USAF medical squadrons.
In 2012, Dr. Thomas became passionate about autoimmune thyroid diseases after suffering from Graves' disease. She experienced firsthand what it was like to be hospitalized for thyrotoxicosis, receive radioactive iodine treatment, and then struggle with thyroid hormone replacement therapy. Consequently, Dr. Thomas personally understands the symptoms of both hyperthyroidism and hypothyroidism and can fully empathize with each patient she encounters. Her personal experience helps her better care for patients because she understands the difficulties as a thyroid patient herself.
Dr. Thomas opened Monarch Wellness Center in late 2019 after nearly a year of renovations to get her medical office just right. She wanted a space that was warm and welcoming to all patients, especially her thyroid patients. Monarch Wellness Center focuses primarily on autoimmune thyroid diseases, but also offers additional wellness services like IV infusion therapy, men's health, nutritional support, and adjunct care for other autoimmune diseases. She is a member of the American Thyroid Association. Dr. Thomas treats both pediatric and adult patients at Monarch Wellness Center with individualized compassionate care. 
Monarch Wellness Center      302-482-2289     www.monarchwellnesscenterdelaware.com     [email protected]
2601 Annand Drive, Suite 17, Wilmington, Delaware 19808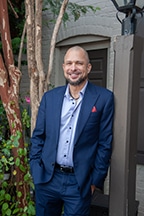 Joe White
Joe White has been a pioneer in personal and professional development for over 23 years. He is a true-to-life story of turning a near-death overdose into a global transformation movement. 
In 1993, after years of ineffective therapy, Joe turned to personal development and NLP in an attempt to save his life from drug and alcohol addiction. Two life-transformative events occurred: Joe was able to get and stay clean and sober, and he discovered his calling and passion in life — helping others transform their lives too. 
In 1999, Joe White opened Delaware's first full-time life coaching company, Get Life Coaching. Joe quickly became the coach to see when you felt you had to create change. With his honest "tell it as it is" approach, immersion-based seminars, and his gracious heart, Get Life Coaching grew into an iconic Delaware business. Major publications such as Delaware Today, CNN, FOX, and The Philadelphia Inquirer have featured Joe's story. 
In 2011, Joe became Delaware's very first certified Firewalk Instructor through the Firewalk Institute of Research and Education — the very place where the likes of Tony Robbins, T. Harv. Eker, and Dr. Weil all studied and trained. Joe added firewalks to live events and achieved the rare rank of Master Firewalk Instructor three years later. He has conducted firewalk events worldwide for companies like G.E., Google, Heineken, Qorvo, and YPO. Then, in 2019, Joe purchased the Firewalk Institute of Research and Education and moved the global headquarters to Delaware. 
Joe is a devoted father to a seven-year-old daughter and enjoys camping, hiking, and exploring nature together with her.
To date, Joe has coached and trained over one million individuals and businesses from around the world. From drug addiction to Master Coach, Joe White inspires others never to give up and believe you can achieve anything in life.  
Joe White     Get Life Coaching      Firewalk Institute of Research and Education
2417 Silverside Road, Wilmington, DE 19810
www.getlifecoaching.com     www.firewalking.com     [email protected]     302-832-3424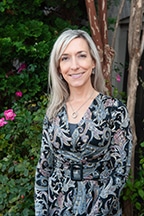 Laura Dougherty, DDS
Dr. Laura A. Dougherty chose her career path at age seven, when she found herself at the orthodontist, speech therapist, or general dentist too many times to count. She finds the most rewarding aspects of her career are ensuring patients have a comfortable dental experience and seeing them gain confidence with their newly restored, beautiful smiles, as she experienced growing up.
Born and raised in Delaware's Sussex County, "Dr. D" earned a Bachelor of Arts degree in Biology from the University of Delaware in 2001 before going on to study dentistry at the University of Maryland's Baltimore College of Dental Surgery, achieving her Doctorate of Dental Surgery degree in 2006. After completing her General Practice Residency with the Christiana Care Dental Residency Program, she went into private practice for 11 years prior to opening Dougherty Dental Solutions in 2018.
Dr. D is a proud and active member of the Delaware Academy of General Dentistry, American Dental Association, and the Delaware State Dental Society, as well as a Delaware Top Dentist for the past three consecutive years.
Dougherty Dental Solutions is a small, family-friendly, general and cosmetic dental office maintaining and creating beautiful smiles for over 35 years. Dr. Dougherty is an active member of the community, dedicated to providing families in their area with a lifetime of dental health and beauty. DDS is proud to offer some of the most advanced technology in order to make sure their patients are as comfortable as possible during their treatment. 
Laura Dougherty, DDS        Dougherty Dental Solutions          www.DoughertyDentalSolutions.com      302-475-3270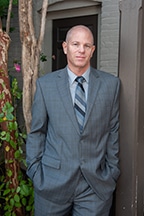 Mike Fox | CEO, Entrepreneur, Filmmaker, Designer, Creative Professional, Actor & Voiceover
Mike, his wife Trisha, and daughter Arianna are owners of Splash Designworks, a successful Delaware firm producing a range of creative deliverables that include powerful creatives such as website design, graphic design, radio ads, video commercials and production, logos, brochures, branding and marketing, and recently filmmaking, directing, and producing. 
His professional work is known across the U.S., and he has received numerous accolades and awards. Mike has been named Top Pioneer & Entrepreneur by K.I.S.H. Magazine, and named Local Business Person of the year by Alignable. Mike is also a Motivational Speaker, filmmaker, actor, voiceover talent, EDM musician & more! 
Mike has helped students across the United States in teaching, mentoring, and educating. He is a substitute teacher for the Milford School District, and teaches young adults in Communication in Delaware State University. He is also a Module Teacher and Instructor for a non-profit, Delaware-based  at-risk youth program entitled "Next Generation of Leaders."
He has served as the post-production manager for a Florida-based media company called Block Starz, produced for Governmental Councilpersons, in organizations large and small, and more. Splash has been featured numerous times in media and through multiple business chambers.
In giving back to the community, the Foxes have conducted enormous amounts of professional workshops throughout the State of Delaware.
Mike and his wife are also certified marriage coaches, published book authors, conference and workshop speakers, prior columnists, and and professional filmmakers with their filmmaking company Crystal Fox Films as professional filmmakers.
Mike, Trisha & Arianna Fox     SPLASH DESIGNWORKS & Crystal Fox Films
www.splashdw.com     [email protected]     www.crystalfoxfilms.com     
(302) 399-7851
FB: @splashdesignworks / @splashdw     IG: @splashdesignworks / @officialmikefox
On Twitter & LinkedIn & YouTube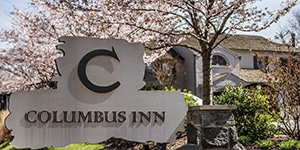 Thank You To Our Location
One of Wilmington's most beloved restaurants, Columbus Inn has welcomed guests to enjoy its contemporary American cuisine, warm hospitality, and excellent service for decades.
Chef Ross Essner's fiercely seasonal menu consists of elegant American dishes with a contemporary twist. Columbus Inn has built an outstanding reputation with local residents over the past 60 years. After briefly closing, a change of ownership, and remodel in 2010, Columbus Inn reopened with a new look and vision. Over the years Columbus Inn has continued to build its reputation and be known as one of the best restaurants in the heart of Wilmington. 
Columbus Inn
2216 Pennsylvania Avenue, Wilmington, DE 19806
302-571-1492      www.columbusinn.net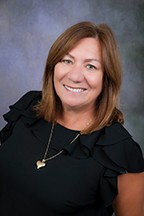 I would like to thank Debra Zeccola of Debra Zeccola Photography of Newark, DE for being our photographer for our profiles and covers photoshoot. Debra has over 25 years of experience as a licensed professional photographer. Debra provides her clients with outstanding photography services for weddings and events, family and individual portraits, baby photos and so much more. Debra was an absolute joy to work with, and I couldn't have asked for a more professional and prompt photographer than Debra.
Debra Zeccola Photography     302-540-5800
[email protected]      www.debrazeccolaphotography.com