Kent County People In Profile Second Quarter 2022
|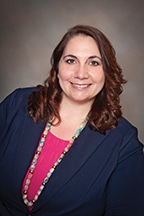 Jessica Snowden
Jessica currently holds the position of Assistant Vice President as well as the Dover Branch Manager of Artisans' Bank. She brings 19 years of banking experience to the Kent County area. The small local community bank atmosphere that Artisans' is well known for enables her to have a more personal relationship with all of her customers. Knowing your customer and ensuring that they are in the correct products and services that fit their financial needs can range from personal to business. 
The branch is active in the Delaware Bank at School program and is partnered with two local elementary schools. Mrs. Snowden has found that a rewarding part of her job is teaching children the responsibility of saving and managing their own accounts. Mrs. Snowden is a member of the Central Delaware Chamber of Commerce and actively participates in events and functions representing the bank. She takes pride in the fact that Artisans' Bank was voted Best of Delaware for 2020 and 2021. Mrs. Snowden and her staff plan on continuing to deliver great customer service for the years ahead. Artisans' Bank is a member of FDIC and continues to build for the future. 
Artisans' Bank        Dover Branch Office 
1555 South Governors Avenue, Dover, DE         [email protected]        302-674-3214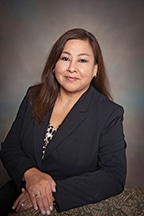 Michelle Humphries
Michelle started her career path in the banking sector over 30 years ago. She is currently the Commercial Lending Relationship Administrator at the Artisans' Bank Commercial Lending office located in Dover. She gained her first banking experience in the Retail Banking division of former Wilmington Trust Company (now Manufacturers and Traders Bank). In 2014 she joined Artisans' Bank Commercial Lending Group.
Ms. Humphries provides administrative support to the experienced Commercial Lenders in the Kent County office. She is dedicated to helping the current and any new business customers in the local community. Working at a community-focused bank, she has worked with a wide range of business clients and understands the nature of their businesses.
Michelle has said, "being able to help the clients achieve their financing goals is one of the most rewarding parts of my job."  She strongly believes that building meaningful relationships with their customers leads to greater successes.
Michelle resides in Dover with her husband, youngest daughter, and pets. She enjoys spending time at the ocean and traveling to visit her eldest daughter and spouse at Luke Air Force Base located in Phoenix, Arizona.
Artisans' Bank        Dover Commercial Office 
1537 S. Governors Avenue, Dover, DE        [email protected]        302-346-3336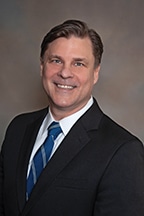 Greg Makosky
Greg is a Vice President in the Commercial Lending Division at Artisans' Bank, where he provides financing solutions to businesses throughout Delaware. Greg has over 25 years of diverse banking and business experience. He started his career with WSFS Bank in the Small Business Banking group, and later joined Artisans' Bank Commercial Lending group in 2018. 
First-hand experience making difficult business decisions has enabled Greg to comprehend the issues that face business owners. By working at a community bank like Artisans', it provides him the opportunity to help a wide variety of clients such as family owned and operated businesses, medical professionals, investors, non-profit organizations, and more. He has earned many opportunities to play a part in helping a client company reach its potential and watch it succeed. 
Mr. Makosky is a graduate of the Indiana University of PA and has lived on the Kent/Sussex County border for the past 25 years. In his spare time, he enjoys teaching Sunday school, tinkering with inventions, swinging kettlebells, and keeping up with his two young-adult sons. 
Artisans' Bank        Rehoboth Commercial Office 
19358 Miller Road, Rehoboth, DE        [email protected]        302-226-5895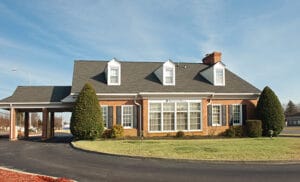 Thank You To Our Location
We would like to thank Artisans' Bank for allowing us to have our profile shoot at their Kent County location. Artisans' Bank is a mutual bank founded in Wilmington in 1861, with 12 locations across Delaware, including 4 in Kent and Sussex Counties. Artisans' Bank also has two community-based lending hubs in Kent and Sussex counties. In spring of 2022, Artisans' will be opening a new, full-service branch and business center in Rehoboth Beach. The 3,900 square foot facility will offer customer service stations, a small business center, coffee bar, 2 drive-up banking lanes, a drive-up ATM, and a night depository.
The new Rehoboth Branch and Business Center joins Artisans' existing branches in Dover, Milford, and Millville, and will enhance the bank's services to Kent and Sussex residents. Artisans' Bank believes in forging and maintaining strong bonds with the community we serve and offers a full range of financial coverage for consumers, small businesses and commercial customers. We invite you to drop by a branch and see what Artisans' Bank can do for you. Member FDIC. Equal Housing Lender. 
Artisans' Bank home office: 2961 Centerville Road, Wilmington, DE         
www.artisansbank.com        12 branch locations throughout Delaware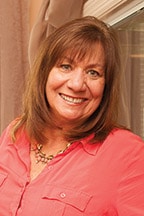 I would like to thank Debra Zeccola of Debra Zeccola Photography of Newark, DE for being our photographer for our profiles and covers photoshoot. Debra has over 28 years of experience as a licensed professional photographer. Debra provides her clients with outstanding photography services for weddings and events, family and individual portraits, baby photos ,and so much more. Debra is a joy to work with, and I couldn't ask for a more professional photographer than Debra.
Debra Zeccola Photography     302-540-5800
[email protected]      www.debrazeccolaphotography.com