People In Profile 4th Quarter 2021
|
(click on each magazine to read the flip-thru version)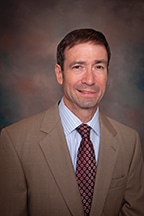 Dr. Jeffrey Minkovitz
Dr. Jeffrey Minkovitz specializes in corneal, cataract, and refractive surgery. After graduating Magna cum Laude from Harvard University, Dr. Minkovitz received his medical degree from the University of Massachusetts Medical School. He then served his medicine internship at Harvard's Mt. Auburn Hospital, his ophthalmology residency at Washington University, and a cornea and refractive surgery fellowship at Wilmer Eye Institute of Johns Hopkins.
Dr. Minkovitz participated in the early research on Excimer Laser photorefractive surgery (PRK) beginning in 1994. He has offered this procedure to his Wilmington patients since FDA approval in 1996. In 2016, Dr. Minkovitz founded Laser Vision Delaware, LLC, once again raising the bar and bringing a newer, faster and more accurate refractive laser to Delaware, making this technology available to other surgeons as well. In addition to laser vision correction for nearsightedness, farsightedness and astigmatism, Dr Minkovitz performs the most advanced cataract surgery, including the newest laser cataract surgery and premium lens implants for astigmatism correction. He is also one of only a few Delaware surgeons trained in corneal transplants, and he thoroughly screens for and treats a variety of eye diseases.
Together with his Center for Advanced Surgical Arts partner and co-founder, Dr. Minkovitz introduced laser cataract surgery to Wilmington, Delaware in 2012, bringing the first LensX laser to Delaware. This adds to other Delaware firsts for Dr. Minkovitz, including PRK laser vision correction, CK for near vision, and DSAEK, DMEK and DALK corneal transplants.
A partner at Eye Physicians and Surgeons, P.A. since 1996, Dr. Minkovitz is also on the staff of Christiana Hospital, Wilmington Hospital, and the Center for Advanced Surgical Arts, where he serves on the medical advisory board. As an assistant clinical professor at Johns Hopkins University, Dr. Minkovitz received the Outstanding Teacher Award from the residents at Wilmer Eye Institute. He was also named Top Doc in ophthalmology by Delaware Today Magazine for six consecutive years, most recently in 2019, and was an invited instructor at the American Academy of Ophthalmology Annual Meeting in 2005 and 2006.
A native of Boston Massachusetts, Dr Minkovitz has called Wilmington, Delaware home for 25 years. He was drawn to medicine by his fascination and aptitude in science, and by his desire to contribute to and improve the lives of others. Ophthalmology piqued his interest early on in medical school, as the specialty offers an appealing combination of surgical and medical care, advanced technology, and in particular the joy of being able to impact lives through restoring or even enhancing vision. Dr Minkovitz also enjoys the ability to follow and really get to know his large cohort of patients. When not at work, Dr Minkovitz enjoys spending time with family, as well as swimming, playing tennis, and continuing his photography hobby.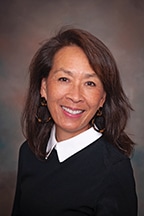 Dr. Paula Ko
Paula Ko, MD is a proud partner at Eye Physicians and Surgeons in Wilmington and Dover, DE for the last 28 years. She started her career as an engineer at Shared Medical Systems after graduating from The Ohio State University in Computer and Information Science from the College of Engineering. Although it was an interesting career, she felt that becoming a physician would be more rewarding. Engineering taught her deductive reasoning – the ability to look at a problem, assess the situation and recommend a solution. She has applied this quality to diagnosing patients and initiating individualized treatment plans. She feels the key to diagnosing a patient is listening to a patient's symptoms and doing a thorough exam. Although testing is important, it cannot replace an examination and an open mind by the doctor.
Dr. Ko specializes in retina surgery, caring for people with diseases like age-related macular degeneration, diabetes, vascular disease, macular holes, macular puckers, retinal tears, and retinal detachments. Many retinal diseases have successful treatments. Intraocular injections can reverse damage and improve vision in many. She performs small incision, sutureless retinal surgery. Many of her procedures can now be done in the office instead of the operating room. Dr. Ko has also been voted Top Doc by her peers in Delaware Today Magazine for multiple years.
Eye Physicians and Surgeons is a multispecialty Ophthalmology practice that has been in business for over 60 years. They take care of patients who need contacts, glasses or LASIK as well as those with multiple eye diseases that require complex surgeries.  We have many longtime patients and families who have received their care at EPS for years. They keep up with innovative advances in the field of Ophthalmology, deliver high-level care, and pride themselves with a professional and compassionate staff.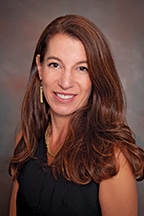 Dr. Carolyn Glazer-Hockstein
Dr. Carolyn Glazer-Hockstein focuses on patients with retinal diseases, including age-related macular degeneration, diabetic retinopathy, and retinal vascular disease. Dr. Glazer-Hockstein received her medical degree from Jefferson Medical College in Philadelphia, where she graduated with honors, was elected to the Hobart Armory Hare Medical Society and Alpha Omega Alpha Medical Honor Society, and earned the Carroll R. Mullen Memorial Prize in Ophthalmology. After completing her internship at Presbyterian Medical Center, she stayed in Philadelphia to complete her residency at the Scheie Eye Institute of the University of Pennsylvania, where she was elected chief resident. She completed a medical retina fellowship at the Scheie Eye Institute.
Dr. Glazer-Hockstein practices the most up-to-date diagnostic and treatment techniques of retinal diseases including laser therapies and injections. Her research has been published in journals such as the American Journal of Ophthalmology, Journal of Musculoskeletal Medicine, and Retina. She has also presented at national and international conferences including the Asia Pacific Society of Ophthalmic Plastic and Reconstructive Surgery in Sydney, Australia, the North American Neuro-Ophthalmology Society, and the American Academy of Ophthalmology National Meeting and the Association for Research in Vision and Ophthalmology.  Dr. Glazer-Hockstein was recognized as a Top Doc in ophthalmology in Delaware Today magazine for 2012, 2016, 2017, and 2018.
Eye Physicians & Surgeons, PA
1207 N. Scott Street, Wilmington, DE 19806
www.eyephysicians.com
302-652-3353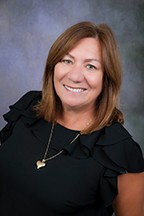 I would like to thank Debra Zeccola of Debra Zeccola Photography of Newark, DE for being our photographer for our profiles and covers photoshoot. Debra has over 25 years of experience as a licensed professional photographer. Debra provides her clients with outstanding photography services for weddings and events, family and individual portraits, baby photos and so much more. Debra was an absolute joy to work with, and I couldn't have asked for a more professional and prompt photographer than Debra.
Debra Zeccola Photography     302-540-5800
[email protected]      www.debrazeccolaphotography.com