Paying For Senior Living: What Nobody Tells You
|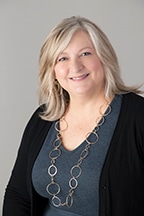 Lynn Paxson, Owner
Presented By Oasis Senior Advisors
When it's time to consider assisted living, we may not have any choice in what our physical or cognitive limitations are, but with knowledge and planning, we can have choices in how and where we live. This seems pretty obvious, but what you don't know about paying for in-home care or assisted living now, could affect you down the road.
Several new communities are being planned in New Castle County alone. One is in the process of being built in addition to about forty communities already licensed and operating throughout Delaware. Just over the state border in Pennsylvania, where land is more readily available to builders, there are even more communities, some just opening, others planned. Each has its own feel, culture, specialties, design and care philosophies . . . and specific requirements on how to pay.
Costs can range anywhere from a few thousand dollars per month to over ten thousand dollars a month. Most seniors will use their income plus assets like savings, home-equity, veteran benefits or long-term care insurance. If you have "spent down" nearly all of your assets, you can then be eligible for Medicaid.
Trouble is, most assisted living communities in Delaware do not contract with Medicaid or only work with it in a limited way. And only a few accept it on the first day a senior moves in. Fortunately, there are a few quality communities that will accept Medicaid, but only for existing residents who have already lived there for several years paying privately on a planned spend-down to Medicaid eligibility.
That spend-down period is the financial window of opportunity: the key to going to the assisted living community of your choice. For a senior to have some choice in which assisted living community they'd like to live in, they must act when they can still afford the duration of private pay that the assisted living community requires before Medicaid eligibility. 
Some people choose to stay at home and receive in-home care. But when they start to look at assisted living communities, they discover that they have already spent the equity in their homes and don't have the private-pay funds required by some communities, so their options are limited to just the handful that accept Medicaid on the first day. While paying for in-home care, a senior should keep some savings and home-equity in reserve for assisted-living later.
Consulting a Certified Senior Advisor® or an elder law attorney early may not only be beneficial in facilitating and planning for the Medicaid "spend down," but will help preserve desirable options for whatever the future holds.
Interested in learning more about Oasis Senior Advisors' approach to finding the right option and care for your loved one?  Visit www.delaware.oasissenioradvisors.com or call 302-668-0298.
Bio
Lynn Paxson is the owner of Oasis Senior Advisors Delaware which provides a free placement service for seniors and their families. Helping seniors' transition from home to assisted living, memory care or supportive independent living communities. We do this by meeting with the seniors and their families to determine their medical, financial, geographical and lifestyle needs. It is her mission to promote successful aging by bringing older adults and resources together, thus achieving an improvement in their lives and leaving a positive mark on society. Lynn has a Certified Senior Advisor (CSA) designation.
Testimonial
"Our family's decision to work with Oasis Senior Advisors' owner, Lynn Paxson, made finding an assisted living facility a much more pleasant experience than we could ever have thought possible. She listened to the overall needs related to my mother's health and emotional wellbeing and presented us with options to match her situation. Along with supporting our facility decision, she helped us with information regarding transition support such as movers, veterans' benefits, transportation and much more." ~ Linda B.