Cardiac PET: A Kinder, Gentler Stress Test
|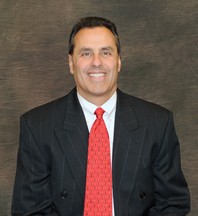 By Gaetano N. Pastore, M.D.
Coronary artery disease (CAD) remains the number one cause of death in both males and females. Approximately 800,000 people die of heart disease in the United States each year. Over 700,000 Americans suffer a heart attack annually. Coronary artery disease in the US alone costs 109 billion dollars a year! As such, we must continue to improve upon the early and accurate detection of CAD to prevent heart attack and its complications.
The key to the treatment of CAD remains early detection and recognition of the common symptoms that can occur including chest pain, jaw pain, arm pain, shortness of breath or loss of stamina with exertion. For those patients with these symptoms where CAD is suspected, the common next step in evaluation is a non-invasive stress test. In most cases, the stress test is accompanied by an imaging study of the heart which significantly increases the accuracy, sensitivity, and specificity of the test. One of the most common imaging modalities available today is SPECT imaging which utilizes small doses of ionizing radiation to detect abnormalities in blood supply to the heart. SPECT has been considered the gold standard for the detection of CAD for many decades. More recently, however, imaging using positron emissions or PET imaging has emerged as an even better alternative offering several advantages to SPECT imaging. The American Society of Nuclear Cardiology and Society of Molecular Imaging now recommend PET imaging in favor of SPECT imaging in selected patients for the detection of CAD. PET imaging offers the following advantages:
Improved resolution resulting in a more accurate diagnosis.

 

Significantly lower radiation exposure with PET vs. SPECT imaging.
Much shorter test time for patient (i.e. approximately 45 minutes for a PET study vs. 2.5 hours for SPECT imaging).
Significant downstream cost savings with less unnecessary hospital invasive procedures.
Better prognostic value (i.e. ability to predict future complications of CAD).
Cardiology Physicians, P.A. in association with Molecular Imaging Services, Inc. is pleased to offer the latest and most accurate stress testing available with PET imaging at our Abby Medical Center Newark location starting September 2019. We are excited to be able to offer this valuable service to patients. We are the only private Cardiac PET facility in New Castle County. The remaining PET facilities are hospital-owned and as a result, PET scanning in these facilities will be much more costly to perform vs. the private setting. If you believe you can benefit from PET imaging to help detect the presence of CAD or have any questions regarding this emerging stress testing modality please do not hesitate to contact Cardiology Physicians, P.A.
Bio
Dr. Pastore has been a member of Cardiology Physicians, P.A. since July of 1998. He attended Villanova University graduating with honors. He attended the Milton S. Hershey Medical Center of the Pennsylvania State University for his medical degree. He completed his Internal Medicine residency at Hahnemann University Hospital and his cardiovascular fellowship at the Hahnemann University Heart Hospital in Philadelphia. Dr. Pastore has contributed as a co-author on papers that have appeared in the New England Journal of Medicine and has presented at the Annual Scientific Sessions of the American College of Cardiology.  
The Christiana Care Family Practice Residency Program has recognized Dr. Pastore as an outstanding teacher/preceptor. He is an active staff member at the Christiana Hospital System. He is a fellow of the American College of Cardiology and served as the Governor of the American College of Cardiology for the state of Delaware. He is currently serving his fourth consecutive year as president of Cardiology Physicians, P.A. He remains an active ACC member with a strong focus on patient advocacy and quality care improvement serving on national physician and patient advocacy committees. Dr. Pastore has a strong commitment to clinical and consultative cardiology with a special interest in echocardiography.  This includes transthoracic, transesophageal, and stress echocardiography.  He has expertise in the interpretation of nuclear imaging in cardiovascular medicine.
Dr. Pastore resides in Avondale, Pennsylvania with his wife Linda and three children.
302-366-8600    302-478-5055     www.cardiocppa.com