The Science Of Growing Medical Marijuana
|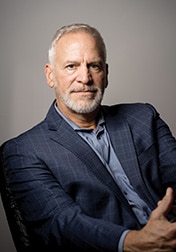 Mark Lally, Delaware's medical marijuana pioneer, is CEO of First State Compassion.
When we opened Delaware's first medical marijuana dispensary in Wilmington in 2015, 
the numbers were  promising.  First State Compassion (FSC) was serving 250 patients monthly, dispensing a small selection of medical products and growing proprietary cannabis strains in 15 cultivation rooms. Today, alongside the addition of a second medical marijuana dispensary in Lewes in 2017, those numbers are closer to 9,000 
patients each month, a large variety of products, and efforts to look for more growth space.
One of the biggest and best changes in recent years has been to the stigma associated with cannabis. Statewide, patients and doctors alike have started to understand and appreciate the life-changing benefits medical marijuana can bring to the pain and suffering of conditions like cancer, arthritis, PTSD and epilepsy. Tours of our locations by members of the local medical community have caused changes in philosophy about alternative treatment options like medical marijuana.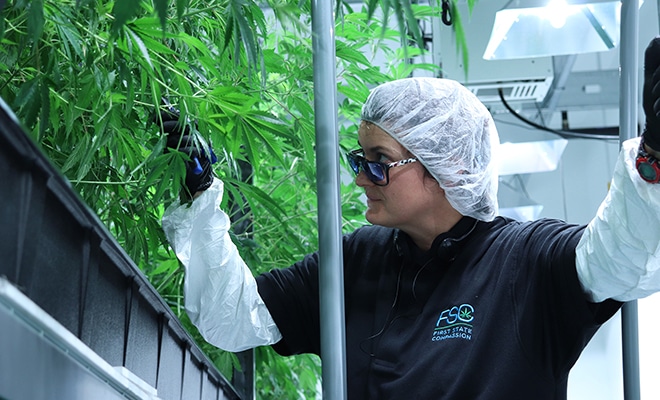 As acceptance increased, so has the depth of knowledge of what it takes to cultivate and grow medical marijuana. Cultivating and creating specific strains that adhere to certain medical conditions is a delicate science which takes a certain expertise. At FSC, we carefully curate growing conditions — from temperature to lighting and analyzing pH fluctuation. We're hypervigilant in the grow rooms — like using a magnifying glass to check leaves. And because we don't use pesticides, we might introduce good bugs to the plant to help kill any bad bugs we find. 
It's not as simple as growing a household plant – our growers keep a watchful eye throughout the process to ensure our plants meet our quality standards and State compliance and regulations.
Here's What's Next For FSC
As pioneers of the medical marijuana industry in Delaware, we continue to offer the largest product selection of quality medicine competitively priced. Our spirit of innovation has never wavered and, in fact, pushes us to continually upgrade our services:
We have increased the growing capabilities of our Wilmington location to meet demand and to coincide with the expansion of our grow services in Sussex County for our Lewes Center.
With the State's legalization of the sale and use of edibles earlier this year, we stand ready to meet the needs of our patients. Part of our Sussex expansion will feature a state-of-the-art production kitchen.
Following our mission to continually educate the community about the facts of medical marijuana, product pricing for all available menu items is now available on our website online ordering system.
The Patient Experience 
We're all about "the patient experience." Our mission is to improve the quality of life for any patient by easing their pain and suffering. Once you have your Medical Marijuana Card, visit one of our dispensaries and we'll help you select the medicine that works best for your needs. 
Starting with Orientation, where new patients meet their personal Patient Advisor, to the 4-Day Follow-Up Program, a courtesy call to ensure there are no unanswered questions, to the in-store guidance and selection of the most appropriate medication — building trusted relationships is at the foundation. And the patient posts on FSC's Facebook page attest to the renewed quality of life being enjoyed once our patients are finally able to treat and manage the distress of their qualifying conditions.
FSC is compliant with all Delaware and Federal laws and regulations on medical marijuana production, distribution, sale and advertising. As a charter member of the Delaware Marijuana Task Force, we are committed to working closely with the State to establish protocols and procedures that best serve our patients and communities.
Call us at 302-543-2100 or 302-281-4888 or visit www.firststatecompassion.com for more information.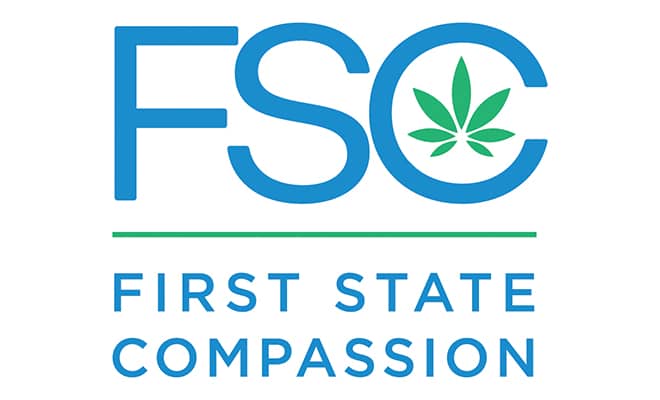 302-543-2100     37 Germay Drive, Wilmington, DE
302-281-4888      12000 Old Vine Blvd, Unit 102, Lewes, DE