Non-Invasive Facial Rejuvenation Trends
|
By Nadiv Shapira, MD, FAC, FACPh
First State MedSpa is a beautiful aesthetic boutique where experienced practitioners will devise a personalized treatment plan to help you look and feel your best. We believe that aesthetics will rejuvenate your skin and body but, it is truly the confidence you find within that exudes true beauty. Here, at First State MedSpa, our passion is to help each and every client flourish confidently from the inside and out.
PIXEL8-RF Microneedling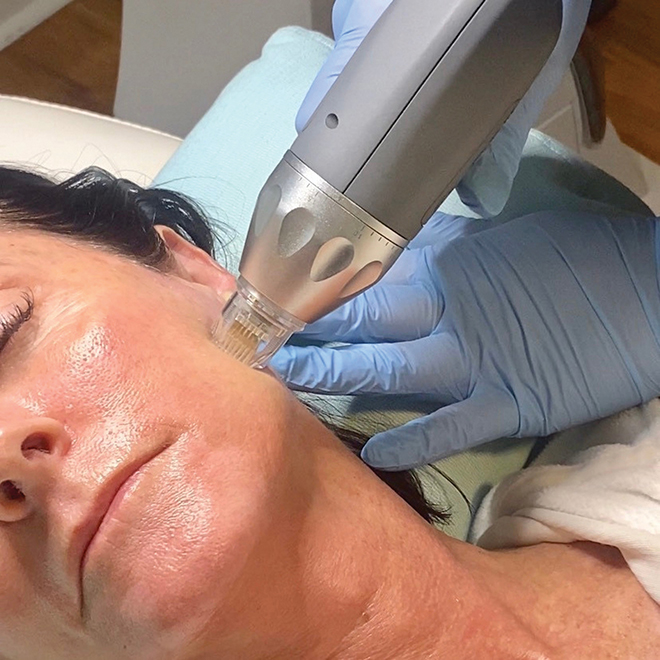 Pixel-8 Radio Frequency (RF) Microneedling is a non-invasive skin rejuvenation treatment that dramatically tightens skin and improves skin texture and tone. It decreases fine lines and wrinkles, skin laxity, stretch marks and scars on any area of the body. The system combines the latest advancements in Microneedling and RF technology to help restore youthful skin without surgery or downtime.
Pixel8-RF Microneedling works by creating controlled micro-injuries in the skin, which provoke the body's natural wound-healing response which helps to combat the signs of aging. Microneedles allow precise delivery of Radiofrequency energy into the dermis, where collagen-producing cells reside, and the Radiofrequency energy increases the level of controlled damage the Microneedles inflict.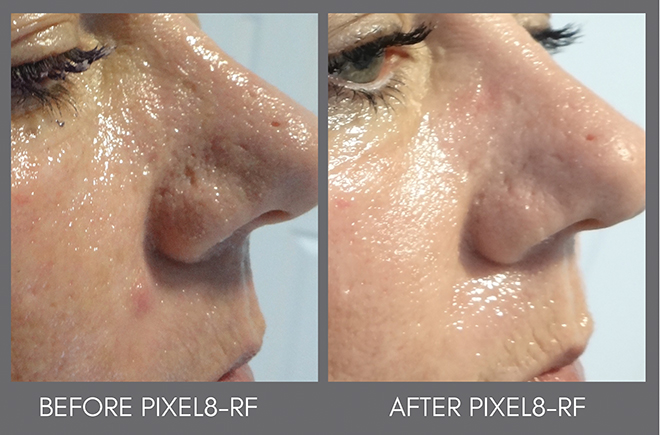 The treatment requires little to no downtime and results in a skin surface that is firmer, smoother, and more even. Our aestheticians, here at First State MedSpa will adjust the energy levels and the depth of the needles that will work best for your skin type and the treatment area. After just one treatment, patients have reported their skin surface to be softer and smoother, however we recommend a series of three treatments in order to get the most dramatic results. 
Is there any downtime?
You can go right back to your normal routine after your Pixel8-RF treatment. Your face or neck will most likely be red and you might have some minor swelling; however, make-up can be applied the next day.
When will you notice RF Microneedling results?
Your complexion will look brighter and smoother within the first few weeks of treatment. However, it'll probably be two to four months before you experience the full structural benefits. The body takes time to produce new collagen and elastin that will tighten your skin. Your results will continue to improve with each treatment and will reach maximum improvement a few months after your final treatment session.
PDO Thread Lifts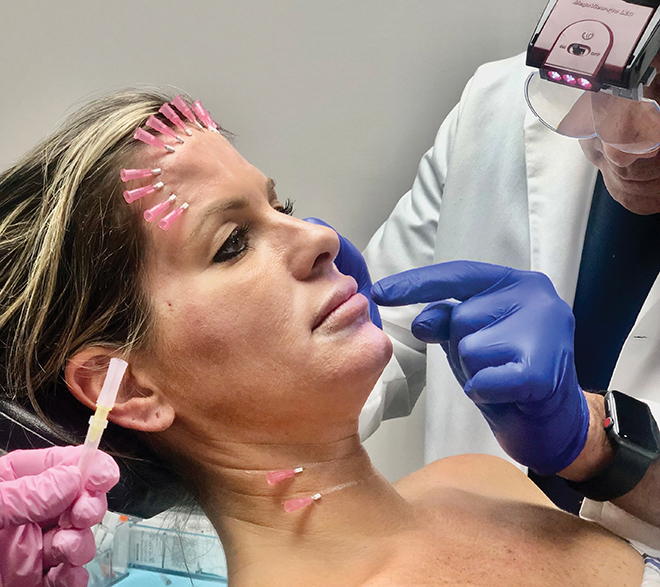 PDO threads have rapidly become the most asked about, non-invasive alternative to a surgical face lift, brow lift or neck lift. This revolutionary technology allows instant, yet profound results while minimizing pain and trauma. It allows clients to benefit from a short recovery time and is less expensive.
What are PDO Threads?
PDO threads are absorbable sutures that are threaded underneath the skin through a delicate cannula aimed to lift the skin and induce collagen production. While the threads get absorbed over time, they stimulate collagen synthesis that further lifts and improves your youthful and natural appearance. PDO (Polydioxanone) sutures have been used for decades in surgery, as an alternative to permanent sutures. Their strength and capacity to induce collagen prompted their use in anti-aging applications and are now approved by the FDA.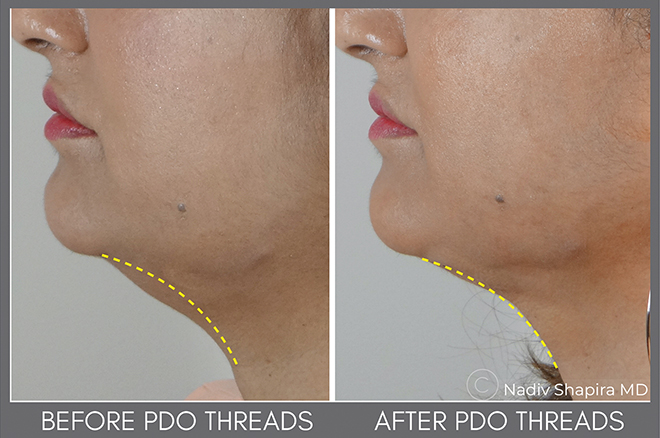 Barbed – Spiral – Smooth
Some PDO threads have tiny, barb-like protrusions that can be used to suspend and lift the skin. These threads anchor onto loose tissue, and the thread is lifted upwards to achieve an instant, rejuvenating and contouring effect.
Small spiral-shaped threads are utilized to add volume and are used quite often to enhance your lip border for that extra luscious lip. 
Smooth threads help to thicken and rejuvenate the skin. They improve skin texture and help fine lines and thin "crepey" skin look smoother and younger. They are ideal for the crow's feet around the eyes, "smoker's lines" around your lips, the lines around your neck, or even on the loose skin above your knees.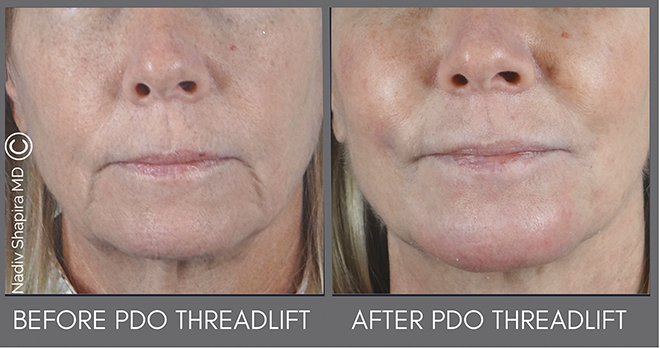 PDO Threads are effective for:
Redefining the contour of the face
Reducing the look of a round face
Reducing wrinkles
Lifting sagging skin

 

Enhancing the volume of the lips
Stimulating collagen production

 
For more information call 302-294-0700 or visit www.firststatemedspa.com
Testimonial
⭐️⭐️⭐️⭐️⭐ "As soon as I walked into First State I felt comfortable being there. The consultation was very thorough and informative. I made my own decisions on what I determined was best for me and my budget. I'll go back as needed and have already referred a friend." ~ Kim D., May 2021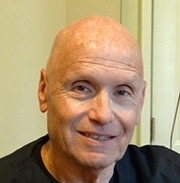 Bio
Dr. Nadiv Shapira is an expert in fat disorder disease and is one of a handful of surgeons in the U.S. that performs a specialized liposuction procedure for Lipedema. Before founding First State Med Spa, Dr. Shapira was a board certified practicing Cardiothoracic Surgeon for over 20 years.