Chester & Delaware Counties People In Profile Third Quarter 2018
|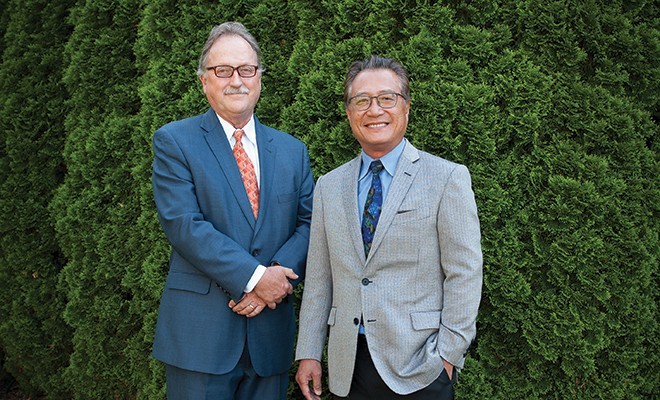 Chester County People In Profile Third Quarter 2018: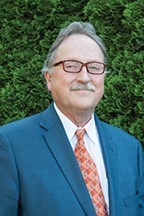 Dr. Gary Wingate
Dr. Gary Wingate, board certified plastic surgeon with the American Board of Plastic Surgery has been in practice in the Chester County area and the Philadelphia Main Line with Dr. Paul Kim for the last 26 years. He is the Chief of Plastic Surgery at Paoli Memorial Hospital. Voted "Top Doc" in the Philadelphia Main Line regions for many years and a longtime member of the American Society of Plastic Surgeons and the American Society for Aesthetic Plastic Surgery.
He graduated from medical school with residencies and fellowship in General Surgery and Plastic/Reconstructive Surgery at Northwestern University Medical Center in Chicago, Illinois.
"With the patient's best interest at heart, I strive to use the most state of the art and innovative technology and philosophy to achieve the most pleasing, natural appearance and optimal function. A conservative approach with a completely individualized plan while stressing utmost safety is the goal. My patients know that they are part of the family when they come to see me and are treated as such."
A full spectrum of options are available, both aesthetic and reconstructive. More information about us and our services can be found on our websites:
www.plasticsurgeryofchestercounty.com         www.allure-medispa.com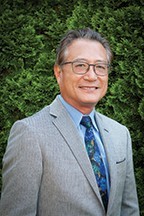 Dr. Paul Kim
"As a physician, father and husband, I understand how precious life is. How we live and act define who we are. It is my sincere hope that each one of us enjoys our lives and makes this world better during the journey.
My goal is to help you improve your quality of life with compassion and to assist you to be more comfortable with your outer appearance, whether cosmetic or reconstructive, and to allow you to let your inner beauty shine through."
Dr. Paul Kim has been voted "Top Doc in Plastic Surgery" by his peers for the past 15 years!
It is also the passion of our medical practice to do plastic surgery mission work in third world countries to perform reconstructive surgery on the less fortunate.
Dr. Kim has been innovative in developing new techniques for face and neck rejuvenation.
A full spectrum of options are available, both aesthetic and reconstructive. More information about us and our services can be found on our websites:
    www.plasticsurgeryofchestercounty.com         www.allure-medispa.com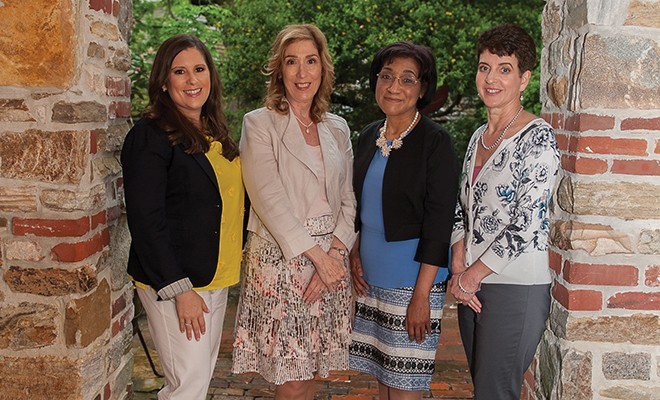 Delaware County People In Profile Third Quarter 2018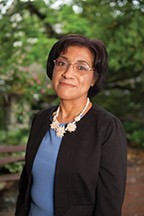 Denise E. Stewart, M.S., CCC
Denise E. Stewart, M.S., CCC-A is a Pennsylvania state licensed audiologist in practice for 34 years. She received her Master's Degree in Communication Disorders from Pennsylvania State University and her Bachelor's Degree in Communications and Secondary Education from West Chester University. Denise is a Fellow of the American Academy of Audiology and certified by the American Speech-Language-Hearing Association. Her special areas of interest include aural rehabilitation, tinnitus management, hearing aid dispensing, and balance assessment. Denise has worked as an audiologist in private practice, hospital and rehabilitation settings during her career. She has been a staff audiologist at Riddle Hospital for 18 years.
Denise's advice to her patients is "Take charge of better hearing today." So many people who have hearing and communication difficulties wait more than 10 years before they even have their hearing evaluated. Your ears give your brain the information it needs to orient you to your surroundings and engage intelligently with others. Hearing loss starves your brain of auditory information, so don't wait to get help.
In her free time, Denise enjoys gardening and taking long walks along Delaware County's trails. She believes we are very lucky to have so much natural beauty in this area of Pennsylvania!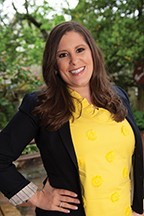 Jessica M. Bell, Au.D
Jessica M. Bell, Au.D., Doctor of Audiology, is a graduate of The Pennsylvania State University where she earned her Bachelor of Science degree and of Towson University where she received her Doctor of Audiology degree. Dr. Bell decided to pursue a career in Audiology following many "job shadowing" opportunities in a local hospital, thanks to her mother. It was at her mother's persistence that a good mix of medical setting and the opportunity to show off her interpersonal skills was just the right fit for her! And don't tell her . . . but mom was right!
Dr. Bell has been practicing audiology for seven years. She spent three of the years working for a leading hearing aid manufacturer training audiologists on new hearing aid technology at different VA and active duty locations covering 13 northeastern states. Recently, Dr. Bell has settled in working at Riddle Hospital providing diagnostic testing, and creating hearing treatment plans to suit her patient's individual needs. Dr. Bell truly loves going to work every day knowing that she gets to help someone hear better!
Dr. Bell has recently returned back to work from maternity leave. In her spare time, she enjoys spending as much time as she can with her baby girl, Harper, husband and puppy!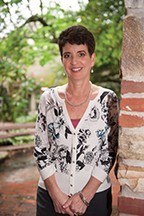 Lisa Mackenzie, M.S.
Lisa Mackenzie has been an audiologist for the past 29 years. She received a Bachelor's degree in Speech and Audiology and a Master's degree in Audiology from Ithaca College in Ithaca NY. After completing her education in upstate New York, she returned to Delaware County to pursue a career in Audiology.
Her work experience has included diagnostic hearing and balance testing, aural rehabilitation, newborn hearing screenings, occupational testing and hearing aid fittings. Lisa is certified by the American Speech Language Hearing Association and is licensed in the State of Pennsylvania. For the past 22 years she has been a clinical Audiologist at Riddle Hospital in Media, PA.
Lisa has enjoyed helping the many patients that she has met over the years. It is especially rewarding for her to witness patients improve the quality of their lives when they pursue amplification via hearing aids or assistive listening devices. Equally important are the patients who benefit from medical or surgical intervention and referrals. Lisa finds her work interesting because she recognizes that every patient has a unique set of traits, symptoms and concerns.
Outside of work, Lisa enjoys spending time with her family. She has been married for 26 years and has three children. Lisa and her family reside in Glen Mills.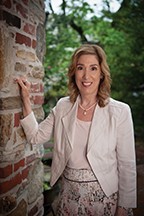 Catherine M Marino, AuD, FAAA
Catherine M Marino, AuD is the Director of Audiology at Riddle Hospital, part of Main Line Health, in Media. She earned her Doctor of Audiology degree from Salus University in 2010 and her Master of Arts degree in audiology from Northwestern University in 1975. Dr. Marino is a licensed audiologist, a founding member of the Pennsylvania Academy of Audiology, and fellow in the American Academy of Audiology. She has over 35 years of experience as a clinical audiologist in medical, private practice and rehabilitation settings.
Dr. Marino enjoys establishing long-term professional relationships with individuals to find simple-to-use creative solutions for their hearing needs. When asked what she likes most about being an audiologist, Dr. Marino responds that her career has been a beautiful marriage of her innate scientific curiosity and desire to help people communicate effortlessly in all facets of their life. She is committed to educating individuals about the importance of timely hearing care as a key component for emotional well-being, brain vitality, overall wellness, and healthy independent living.
Now that her career is drawing to a close, Dr. Marino is looking forward to spending more time with family, friends and nature.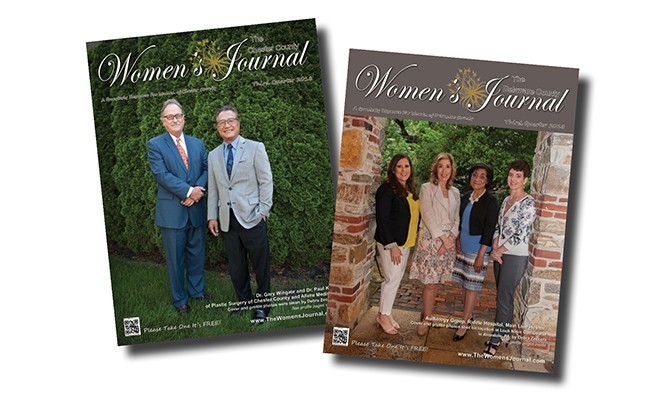 (click on magazines to flip thru this issue)
Thank You…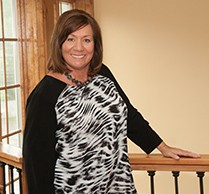 To Our Photographer
I would like to thank Debra Zeccola of Debra Zeccola Photography of Newark, DE for being our photographer for our photo shoots in New Castle, Chester, and Delaware County PA. Debra has over 25 years of experience as a licensed professional photographer. Debra provides her clients with outstanding photography services for weddings and events, family and individual portraits, baby photos and so much more. Debra was an absolute joy to work with, and I couldn't have asked for a more professional and prompt photographer than Debra. For more information about Debra go to her website: debrazeccolaphotography.com, or call her at 302-239-7193.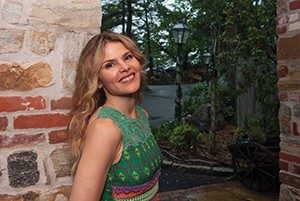 To Our Stylist
At Amelia Paris Salon & Spa we are inspired by your power to transform! Our mission is to insure that you not only meet, but also exceed your individual beauty goals. The award-winning stylists, colorists and technicians of Amelia Paris Salon & Spa at Brinton Lake travel annually throughout the world to be educated on the latest industry advancements and techniques. Our artisans provide you with world-class products and services in a friendly atmosphere free of pressures or pretention.
Christine D'Alonzo
Amelia Paris Salon & Spa
Briton Lake Shopping Center
100 Evergreen Dr #123, Glen Mills, PA 19342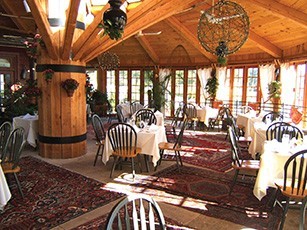 To Our Location Delaware County Edition
You will feel like you are on vacation when you visit the extraordinarily charming destination, Loch Nairn. The golf course is the home of over seven hundred assortments of trees, streams, lakes and ponds and designed for both the seasoned golfer looking for a challenge and the hobbyist seeking solace in nature. There are three separate and equally alluring restaurants for any occasion. Visit 'The Tavern' for a more casual dining experience after a round of golf or for Sunday brunch, 'The Greathouse' would be a most memorable venue for a wedding or a special event. Or step back in time at 'The Farmhouse' for a truly enchanting experience. Explore Loch Nairn for yourself on our website at www.lochnairn.com