New Castle County People In Profile 4th Quarter 2016
|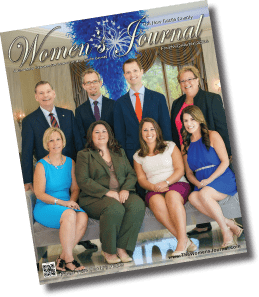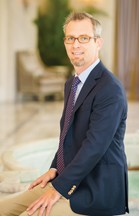 Dr. Erev Tubb
As a high school student, Dr. Erev Tubb scoured books, searching for more information about his grandmother's pancreatic cancer. His curiosity led to research fellowships at the Georgetown University Hospital and the NIH.  He continued his interest in basic science research throughout college, resulting in publications in several peer reviewed journals.  During his residency and fellowship, his interest shifted to clinical research. He presented findings at the ASH national meeting and co-authored a chapter on the pharmacology of anticoagulants for Elsevier.
Dr. Erev Tubb is a triple board certified hematologist and medical oncologist at Saint Francis Healthcare, where he brings that same curiosity and a personalized approach to each patient's diagnosis and treatment. "We treat everyone as a person, not just a disease," he says. "We get to know each of our patients, and they understand how much we care about them."
On May 1, 2015, Dr. Tubb joined Saint Francis as the Chief of Hematology-Oncology and the Chair of Medicine. Among Dr. Tubb's key accomplishments is strengthening the partnership between his alma mater, Thomas Jefferson University Hospital's Sidney Kimmel Cancer Network, and the hospital.
"Our focus is to provide access to the technologies and treatments that are available to patients at Jefferson right here in Wilmington," says Dr. Tubb, noting that Saint Francis Healthcare has a full array of oncology services, including on-site surgery, chemotherapy and a PET/CT scanner that comes to the hospital on Thursdays. Patients can also enroll in many of the Sidney Kimmel Cancer Center clinical trials and receive the therapies from physicians at Saint Francis Healthcare.
In addition to oncology, Dr. Tubb offers consultations to patients with blood disorders.
Saint Francis Healthcare, a part of Trinity Health, has served Delaware for more than 90 years. In addition to oncology and hematology services, Saint Francis also offers cardiovascular services, emergency and prompt care services, the Bariatric Center of Excellence, family medicine primary care services, the Advanced Wound Care Center, gastrointestinal services, Saint Francis at Home™, imaging services, the Sleep Center, outpatient physical therapy, Saint Francis LIFE and a comprehensive women's health program.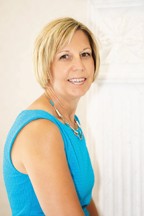 Dr. Cynthia Crosser, D.C., F.I.A.M.A.
Dr. Cynthia Crosser is a chiropractor, acupuncturist, neurofeedback and functional medicine practitioner.  Dr. Crosser graduated from Palmer College of Chiropractic in 1986 and within a year initiated a three-year postgraduate study in Chiropractic Neurology through New York College of Chiropractic while maintaining private practice in New Hampshire.  She relocated to Wilmington, DE in 1996 and soon thereafter completed her fellowship in acupuncture and completed postgraduate study in Physical Rehabilitation through Los Angeles College of Chiropractic.
Clinical nutrition has always played a part in the care of her patients, assisting them beyond the purely musculoskeletal condition.  She has thousands of hours of training in clinical nutrition, which she utilizes in conjunction with other disciplines to relieve pain and restore her patients to a more optimum level of health without invasive treatments and adverse side effects.  The functional medicine model which she currently practices under involves an in depth understanding of the patient's history, lifestyle, dietary factors and genetics as well as the alteration in their biochemistry.  This information is used to determine how to resolve the symptomatology and ultimately restore the systems of the body to a more normal physiological condition.  This knowledge has provided her the opportunity to enhance her own treatment plan through her own challenge with cancer.
She has been practicing for 30 years and has continued to change and grow her business to meet the needs of her patients.  She utilizes neurofeedback (brain balancing) to work with patients suffering from conditions such as anxiety, depression, ADHD, and chemobrain.  She offers a weight loss program to her patients as well under her supervision.  Having the ability to utilize multiple disciplines affords her the opportunity to find the most efficient and efficacious treatment for the patient.  Given that she sees patients presenting with thyroid issues, neck and back pain, digestive issues, etc., it is most valuable to find the causative and irritating factors and create an individualized plan for each patient.
Dr. Crosser resides in Wilmington, DE and is the backpacking chair for the Delaware Valley Chapter of the Appalachian Mountain Club.  She is a hiking and biking leader as well.  Most weekends she is outdoors teaching others about wilderness safety, climbing that next peak or in the pool at Hockessin Athletic Club, or spending time with her children and grandchildren.  She is a member of the Institute for Functional Medicine and is in pursuit of that additional Certification as well as the Diplomate in Chiropractic Neurology.
Dr. Crosser's greatest pleasure in practice is to continually help patients to understand where and how their health unraveled and how to rebuild their bodies on a daily basis.  This will help them to evolve through their lifetime and stave off the unexpected and unnecessary chronic diseases that most people deem inevitable.  For further information she can be reached at 302-239-5014 or [email protected]
Evelyn M. Joiner, CPA, CDFA™
Evelyn provides close and personal accounting and tax services to individuals and businesses as a partner at the firm of Sparano, Vincelette & Joiner, CPAs.  She began her accounting career in 1999 and has earned a Bachelor's degree in Accounting and a Master's degree in Taxation.  Evelyn provides accounting services for a wide variety of industries including construction, retail, real estate, legal professionals, medical professionals, non-profit organizations, condominium associations and other businesses of all sizes.
In addition to her two degrees, Evelyn earned a certification as a Certified Divorce Financial Analyst® (CDFA™).  As a CDFA™, Evelyn assists attorneys and their clients with the financial issues relating to divorce, such as tax consequences, division of assets, and forecasting the short-term and long-term effects of a divorce settlement.  Evelyn is the only CDFA™ in Delaware who is also a Certified Public Accountant (CPA).
Evelyn lives in Wilmington with her husband and four children.  She is passionate about volunteering.  She donates time to her church and the schools where her children attend, including serving on the boards of the Heritage Elementary School PTA and the Fresh Start Scholarship Foundation.  She is also a mentor for the Fresh Start Scholarship Foundation, providing guidance and encouragement to women facing the challenges of returning to school while managing families, jobs, and school work.  Evelyn is a life learner and enjoys learning new things. You can reach Evelyn by emailing [email protected] or calling 302-999-7300.  You can also visit her LinkedIn profile at linkedin.com/in/evelynjoiner.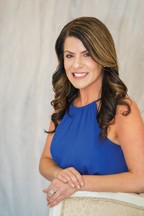 Andrea Gambardella
As the Vice President of Business Development at Delaware Sleep Disorder Centers, Andrea Gambardella is committed to working with her team to ensure compassionate care of patients in order to get them back on a path to restful sleep. Andrea attended Wesley College in Dover, DE where she graduated Summa Cum Laude with a Bachelor's in Communications in 1998. Andrea then moved on to the University of New Haven in Connecticut where she was a graduate assistant, a member of SHRM, and assistant editor of the University's SHRM Journal. She graduated in 2000 with her Master's Degree in Industrial Organizational Psychology.
Andrea is a highly accomplished sales management and marketing professional with more than 15 years of demonstrated success in the Pharmaceutical, Medical Device and B2B healthcare industry.  She has extensive experience in leadership building, marketing and strategy development, product launch training, and tactical planning in managed markets. In addition to being passionate, persuasive, and highly driven, Andrea is a leader in her profession and has a proven track record for exceeding targeted goals by building winning sales teams.
Attending and presenting at local and national conferences allows her to stay informed about advances in sleep health and wellness as well as helps to further her growth and passion within the healthcare sales industry. Andrea just returned from Cape Town, South Africa where she attended the Sigma Theta Tau International Research Congress and Conference in promotion of advancing sleep health as an essential vital sign. The venue also allowed her the opportunity to stress the sense of urgency surrounding the importance of including sleep disorders in all nursing education curricula.
Andrea is a native to Delaware and recently relocated to Lewes Beach, which she now calls home. Outside of the office, she enjoys spending her free time traveling, staying active in the community, and making memories with family and friends.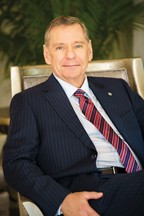 Frederick J. Dawson
Frederick J. Dawson is a Chartered Financial Consultant (ChFC), Chartered Life Underwriter (CLU) and Executive Vice President of Bassett, Dawson & Foy, Inc. Specializing in Wealth Solutions for their clients, Bassett, Dawson & Foy, Inc. was established in 1985 and is located in Wilmington, DE. Fred is one of the original founding principal partners of the firm.
He is a member of numerous organizations and a frequent guest speaker. His approximately 350 financially related articles have been published locally, nationally, and internationally. He has been a frequent radio, television, and professional organization guest including several appearances on CNBC. Fred achieved his lifelong dream of performing with his musical hero "Yakety Sax-Man Boots Randolph" at Wilmington's Grand Opera House . . . three times!  He was honored with a State of Delaware Senate Tribute in 1999 for his "long and distinguished record of service to his community, his county, his state, and his region." In addition, he has been recognized as Rotarian of the Year on two different occasions in Newark, DE. In May of 2003, Fred was awarded the "2003 Entrepreneur of The Year" by The New Castle County Chamber of Commerce.  A "Legend in His Own Mind" Fred's multi-award winning band "Club Phred" has helped raise in excess of $5 million for various local and national charities over the past 10+ years. Club Phred has even performed in The Baby Grand with the horn section of The Late Show with David Letterman. Additionally, he's "rock and rolled" with some of the biggest rock stars in the U.S.
Fred is married to Louise, has two sons and five grandchildren and has resided in Delaware since 1957.  His hobbies and interests include antique & classic autos, music and giving back to his community.
Beth Krallis
It is hard for Beth to find the words to describe herself. Some would call this humble and others might call it introverted. For Beth, it's just hard to explain!
Beth was born and raised in Oceanside, New York. She moved to Delaware in 2005 to attend the University of Delaware where she majored in International Relations with minors in History and Economics. She graduated in 2008 and moved to Wilmington. Today, she lives in Wilmington with her husband, Chris.
She began her career in politics and government, interning and working on various campaigns including Joe Biden's Campaign for President in 2006 and Jack Markell's Campaign for Governor in 2008. Campaigning was hard but a great introduction to her new home state. She got lost countless times in local neighborhoods, which ultimately helped her learn the roads to get around and she met many Delawareans, who turned into lifelong friends. She worked for nearly five years in Governor Markell's administration, learning how state government operates and helping people on behalf of the Governor.
Today, Beth is the communications director for the Delaware Breast Cancer Coalition which is a statewide nonprofit that provides support and resources to those facing breast cancer. Beth oversees the design and production of marketing materials including press releases, brochures, audio-visual materials/presentations and media communications. She also coordinates all social media activities and assists with special events and partnerships.
In her spare time, Beth volunteers as a board member for the Wilmington Women in Business. When she's not working, you can find Beth grilling or entertaining with her husband, at the beach, at the YMCA, or visiting her family. She binge watches television shows with her husband, enjoys writing, reading, cooking, politics, and helping people. She is passionate about women being educated and empowered, especially regarding their health.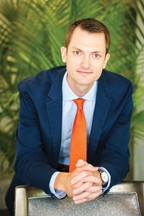 Dr. Jonathan Romak
Dr. Jonathan Romak joined ENT & Allergy of Delaware on September 1st, 2016.  Dr. Romak is a board certified Otolaryngologist and fellowship trained Laryngologist. After graduating from Colby College and the University of Connecticut School of Medicine, he completed his Otolaryngology residency at Mayo Clinic in Minnesota.  He then completed a Laryngology and Care of the Professional Voice fellowship at Drexel University College of Medicine.  Dr. Romak's love of music (he is a singer and guitarist himself) led him to specialize in the voice, and disorders, diseases and injuries of the vocal apparatus, especially the larynx. His favorite nonprofessional activity is spending time with his wife Lindsay, herself a radiation oncologist with Christiana Care, and their one-year-old daughter.
Dr. Romak joins eight other physicians at ENT & Allergy of Delaware who offer comprehensive medical and surgical care spanning ear, nose, throat, allergy and hearing services. All are board certified in Otolaryngology – head and neck surgery and are trained to treat ENT conditions in both adults and children. In addition to diagnosis and treatment of allergy conditions and hearing related issues, the practice also provides CT scanning, speech pathology services, hearing aid services and vertigo testing.  All of our doctors work closely with our staff of five allergy technicians and ten highly trained and skilled audiologists to address a full spectrum of concerns, and provide complete care to all of our patients. Dr. Romak is available for new patient appointments at our Middletown, Glasgow, Foulkstone and Limestone locations. 302-998-0300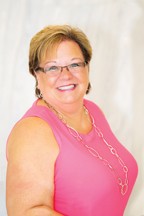 Lori L. Davis
Lori Davis is a passionate business leader that brings over 25 years of operations and customer service experience to her current role as Executive Operations Manager at Stat International.  A Kutztown University graduate with a BS degree in Business Management, she started her career in the food service industry as an entry level manager.  Early on, she not only recruited and developed great talent, but also proved leadership in building people capabilities by recognizing strengths and potential to raise the bar. Lori formed amazing teams that achieve both financial and operational results to the bottom line. Over the span of her career with YUM® Brands, she achieved many goals. She grew in leadership, gained knowledge and developed an invaluable skillset bringing success to both her team and the company. With her solid organizational skills, her desire to mentor, develop and lead teams, she became an accomplished training director and multi-unit operator.
Presently at Stat International, a company with clients from around the globe, she has provided leadership and business acumen in managing the construction/renovations of the Stat International traditional offices, The Hub (a NEW Co-Working space) and manages a vast array of Virtual business services. Using her leadership skills, she has formed a talented and strong team to support the mission, to provide and cultivate an environment where businesses thrive at any level. Whether the budding entrepreneur (looking for virtual services), the established business owner (looking for conference rooms and traditional offices) or the "Second Chapter" clientele (looking for office space), Lori understands the importance of getting the right fit at the right time. She takes the time to understand individual goals, where you are now and where you want to be in the future. She works diligently to customize an office, suite, co-working space and/or provide business services that supports growth and delivers success.
Lori has two sons, both attend colleges in Delaware. She enjoys spending time with her family and friends, gourmet cooking and managing her own gourmet products and services business. She also volunteers as her church's council secretary, assists in team leadership, avid participant in the choir and handbell choir.  www.Stat.International.com    [email protected]   302-573-2528
Thank You…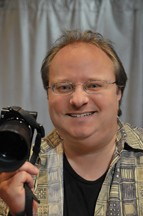 To Our Photographer
This issue our People in Profile were photographed by Shannon Adelson of Adelson Media, Inc. Shannon was definitely put to the challenge, since we did both a profile shoot for our front cover, and also our Celebration of Life Profiles. Shannon again proved that there is nothing he can't handle that I throw at him. When you look at the beautiful photos that he did for us you will see why Shannon is one of the top photographers in Delaware.
Shannon Adelson has been doing photography since he was a kid and has always been involved with the arts. He received his Bachelor's and Master's degrees at Eastman School of Music in Rochester, NY. He has been shooting semi-professionally since 2005 but didn't officially open his own business (Adelson Media, Inc.) until 2008. In addition, to photography he has a background managing marketing and social media for an online retailer. When an opportunity to shoot music events presented itself, he decided to follow his passion and to go full time with Adelson Media, Inc.
Once he made the decision to pursue professional photography full-time, He enhanced his arsenal by joining the National Association of Photoshop Professionals. Shannon said that the process of taking pictures was always been fun; but recently he discovered the joy and wonder of making portraits. Using creative compositional elements like light, color, framing, gesture, expression, and depth of field, every image can tell its own story.
Thanks Shannon for a great job!
To Our Location
We would like to thank David Furst, GM of The Waterfall for allowing us to have our Profile Photo Shoot at their beautiful facility.  You could not possibly ask for a better location.  Everywhere you looked there was more beauty than the last location you looked.
From the blown-glass chandeliers to the marble dance floors to the atrium's glass ceiling every consideration is taken to create the perfect day for your special event. Whether you are planning the most important day of your life, a corporate gala, a professional conference, or an elegant luncheon, their experienced event coordinators will assist you in arranging it from start to finish.  Located at 3416 Philadelphia Pike, Claymont, DE 19703.  For more information call 302-792-2600, or for more information go to waterfallbanquets.com
The Gables at Chadds Ford combines an upbeat and comfortable ambiance with a creative and well-executed menu. The result is one you will want to keep a secret, but you won't be able to resist sharing with a friend. You can also make reservations online at opentable.com.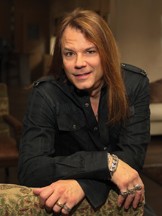 To Our Stylist
J. Christian is a Master Artist with more than 30 years experience in the beauty industry. Together with his wife Marcy, they own and operate J. Christian Studio, an upscale salon located in Hockessin, DE.  As an International Platform Artist and Master Educator for Sexy Hair Concepts, J. Christian travels here and abroad teaching other Stylists about hair fashion. He regularly teaches at the Institute of Courage, a hair academy established by Michael O'Rourke, founder of Sexy Hair Concepts located in the Topanga Canyon just outside Los Angeles as well as at the Paul Mitchell School in Delaware.
Owner of  J. Christian Studio     jchristianstudio.com     7465 Lancaster Pike     Hockessin, DE     302 235 2306