Kent County People in Profile First Quarter 2017
|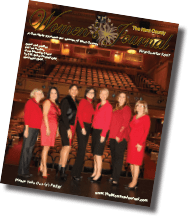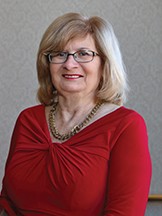 Rae A. Short
February 13, 2012, 10 days after last year's Go Red for Women luncheon, I was admitted to Bayhealth Hospital for what I thought was a respiratory problem. I had a horrible cough for quite some time. No I was not avoiding seeing my doctor; unfortunately I was not seeing my Cardiologist. After returning home from my doctor's appointment on February 13th, I could not breathe and was unable to talk so at 57 I had my first ambulance ride. By the time I reached the hospital I was feeling better and yes I thought I would be ok to go home. However, the emergency room doctors had different thoughts about me leaving. The Cardiologist on call was Dr. Vincent Abbrescia with Delaware Heart & Vascular. I am a patient of Dr. Judith Rippert. Dr. Abbrescia discussed my condition and the verdict was in, I was going to have triple Bypass Surgery. After being admitted I met with my surgeon Dr. Marelli who would perform my Surgery. Now while I was in the Heart Unit waiting for my surgery and after surgery, I have to tell you about the wonderful care I received from my nurses. They were remarkable!
Fast forward to September 2012, I joined the wonderful team at Home Instead Senior Care as the Director of our charitable foundation, Be A Santa to a Senior. Last year we provided gifts to over 3,541 to our seniors in need thanks to my team at Home Instead and so many of my friends and our community.
I am still employed at Home Instead Senior Care as the Community Liaison. As Community Liaison I travel from Middletown to southern Sussex County sharing the Home Instead message. I also have the opportunity to work with many charities including the American Heart Association and the Alzheimer's Association.
I have changed my lifestyle, I now walk daily, eat much healthier and avoid stress.
In closing, I would like to thank my Doctors, nurses and medical staff that have given me a second chance. I am also very grateful to my Husband Norm, son Steve, daughter in-law, Holly, family and friends who helped me with my recovery.
You may reach me at  HomeInstead.com or [email protected] or call me at 302-242-6230.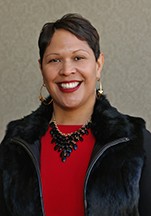 Kimberly K. Holmes
Kimberly K. Holmes, MSN, APRN, ACNS-BC, PCCN has been a registered nurse for seventeen years. She earned her Bachelor of Science in Nursing (BSN) from Delaware State University in 1997 and her Master of Science in Nursing (MSN) from Delaware State University in 2008.  She has also completed a post master's certification in Adult Health, Clinical Nurse Specialist from the University of Delaware in 2012.  Kimberly is board certified in Adult Progressive Care Nursing and a member of various professional organizations. Kimberly has worked in various areas of nursing including, intermediate care, outpatient day surgery, and interventional cardiology.  She is currently the Stroke Center Clinical Nurse Specialist for Bayhealth; both Kent and Milford campuses. Most recently, she was a presenter at the annual conference for the National Association of Clinical Nurse Specialist on decreasing LOS at a Primary Stroke Center.  Kimberly is the co-founder of the Diversity Committee at Bayhealth.  As a result of this, Kimberly has presented on cultural awareness several times at the local, state, and international level.  She is most proud of a presentation on research she assisted in conducting at Bayhealth which was shared at the International Transcultural Nursing Society Conference in 2013. Kimberly is particularly passionate in regards to health disparities that affect women and minorities.  She is an avid volunteer for the American Heart/Stroke Association, as well as, community events that support cardiovascular/stroke awareness, prevention, and wellness.  Kimberly is published in regards to cardiovascular health- the article is entitled; Refer Your Interventional Patient to Cardiac Rehab; The Role of Cardiac Rehabilitation for Overall Cardiovascular Health, which appeared in Cath Lab Digest, October, 2011.
Kimberly can be reached by email at [email protected] or at her office (302)-744-6638.
Jennifer Cohan
Jennifer Cohan was appointed in January 2015 to be only the third woman to lead the Delaware Department of Transportation after serving as the Director of the Delaware Division of Motor Vehicles since 2007. Her state public service career has spanned over 25 years. Jennifer has worked in the capacity of Financial/Program Manager at the Department of Natural Resources and Environmental Control (DNREC) managing the state's Clean Water Program. Jennifer has also worked with the Delaware State Legislature within the Office of the Controller General.  Ms. Cohan has also held an array of leadership positions within the Delaware Department of Transportation in the areas of Planning, Finance, and Motor Carrier Safety.  She is an adjunct professor at Wilmington University, teaching leadership and public policy in the Master's program.  Ms. Cohan is the president of the Greater Dover Boys and Girls Club Board of Directors.
Secretary Cohan currently serves as a member of the American Heart Association Board of Directors, AASHTO Board of Directors, and serves as the Chair of the I-95 Corridor Coalition's Executive Board, the Diamond State Port Corporation Board of Directors, the Northeast Corridor Commission, the Northeast Association of State Transportation Officials, Transportation and Climate Initiative, and Transportation Research Board Executive Committee and is an executive member of the National Transportation Research Board.
Jennifer graduated summa cum laude from Wilmington University with a Bachelor of Science in Business Management and a Master of Science in Public Administration. Jennifer also attended the Fels Institute of Government at the University of Pennsylvania.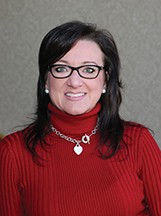 Terri L. Rosetta
Terri L. Rosetta is the Office Manager at Delaware Heart & Vascular, P.A. She has over 30 years of experience in the medical field and 20 years experience in management. Terri's experience in the medical field started when she was a senior at Lake Forest High School. Through a work program she began working at Bayhealth Medical Center as a File Clerk. She worked there until 1988. After graduation she worked at Kent Medical Care as receptionist. In 1992 she accepted a position at Family Medicine of Smyrna Clayton where she worked as the Front Office Receptionist.
In August 2001, Terri accepted a management position at Delaware Cardiovascular Associates as the Office Manager. She was in this position until 2006 when Drs. Abbrescia & Rippert began the steps to opening their own practice, Delaware Heart & Vascular, P.A., and Terri was hired as the Office Manager. Terri was involved in the start-up and opening of the new practice as well as the move to the new location. As the Office Manager, Terri is responsible for overseeing the day-to-day operations of their 3 offices and the staff.
Terri has been involved in many American Heart Association events and committees which include Go Red for Women Luncheon, Heart Walk and Chef's Fight for Your Heart. Terri's daughter, Chelsea was born with a bicuspid aortic valve and SVT.
Terri was born in Maryland, but moved to Delaware when she was in her teens. Terri has 2 children, a daughter Chelsea Flores and a son Rene' Flores, Jr. Chelsea is pursuing a nursing degree and has her Bachelor's in Criminal Justice with minors in Women & Gender Studies, Domestic Violence & Prevention Studies.  Rene' serves in the Army Nation Guard and works full-time at GE Aviation. In her spare time, Terri enjoys spending time with her family, cooking, gardening, photography, scrapbooking and crocheting.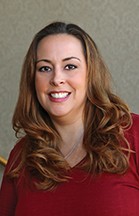 Jacqueline S. Thomas
Jacqueline S. Thomas, BS, RCIS has been a Registered Cardiovascular Invasive Specialist for 17 years. She earned her Bachelors of Science degree in Biology from Geneva College in 1999 after completing a one year intensive training program in the Cardiac Catheterization Lab at Inova Fairfax hospital in Virginia. In 2004, she came to Bayhealth with the knowledge and desire to partake in the development of the Interventional Cardiac Catheterization Lab. Over the last 12 years, Jacque has been an integral part of the growth of the Cardiac Catheterization Lab in Bayhealth Medical Center. The Cardiac Catheterization Lab started out as a single diagnostic only lab and has now become a full service Interventional Cardiology, Electrophysiology and TAVR facility with multiple labs. Jacque has been the Clinical Supervisor for the Cardiovascular and Electrophysiology lab for the last four years. Her interest and fascination for the heart continues to grow and this is what primarily led her into pursuing a career in the Cardiac Cath Lab, and what drives her continued success. She has always been passionate about helping others, whether it is her colleagues or her patients. Wanting to follow her passion for helping others outside of her profession, Jacque decided to become a consultant for Rodan + Fields, a professionally renowned dermatology-based skin care line. This opportunity has allowed her to help others change their lives. When she is not in the Cardiac Cath Lab, you will find Jacque spending time with her beautiful three year old daughter, Mikayla. They enjoy going to the park and engaging in outdoor activities. Mikayla is Jacque's little business partner and keeps her motivated and focused on the purpose of life.
You can contact Jacque at [email protected] or [email protected]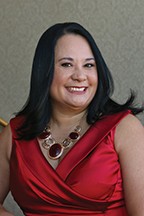 Elaine Bittner
From her early days as an environmental & chemical engineer in natural gas, Elaine Bittner's performance set her on an upward trajectory through Chesapeake Utilities Corporation to her present role as Senior Vice President of Strategic Development.  She also is President, Chief Operating Officer and Chief Strategy Officer for Aspire Energy; Chief Operating Officer for Sharp Energy, Peninsula Energy Services Company, and Xeron, and Chief Strategy Officer for all Chesapeake subsidiaries.
Proving herself both as an innovator and a successful strategic visionary, Elaine Bittner has consistently delivered results.  As managing director of the transmission pipeline subsidiary, Eastern Shore Natural Gas (ESNG), and then as Vice President and business unit leader in 2005, she more than doubled transmission capacity, developing a strategy to expand the company's natural gas pipeline & service territory.  For these accomplishments, and many others, Ms. Bittner was promoted to VP of Strategic Development and then to her present position, where she is also responsible for Strategic Planning, Business Development, Project Management, Communications, and Human Resources. She also serves as Chair for several Chesapeake's initiatives including Growth Council, Service Excellence Committee, Employee Benefits Committee, and Mentorship Program & Aspiring Scholars Program.
Ms. Bittner's leadership clearly has been integral to Chesapeake's success, contributing to nine consecutive years of record earnings, placing the company in the top quartile among publicly traded energy companies.  Ms. Bittner recently was named the 2016 Female Executive of the Year by the Stevie Awards, the world's premiere business awards competition.
Ms. Bittner shares her expertise and knowledge as a Board Member and Vice President of the Maryland-District of Columbia Utilities Association. In collaboration with other leaders, she promotes and identifies enhancements for the energy industry.  And Ms. Bittner also is active in the community, serving as event chair for the Delaware American Heart Association's annual Southern Delaware Go Red for Women Luncheon, leading record-breaking events for two consecutive years.
Ms. Bittner is especially proud of her Go Red for Women team.  "Being part of the Go Red for Women campaign is a remarkable experience," said Ms. Bittner. "The power of women supporting one another is inspirational and I value the opportunity to connect with the community and colleagues."  As the leader responsible for the company's brand management and engagement strategies, Ms. Bittner has "walked the talk" in extending the company's Aspiring and Caring values to the employees, customers and communities it serves.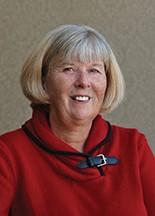 Cindy Dittman Price
I was born with a congenital heart defect called tetralogy of fallot. I had a valve replacement at the age of 6 and open heart surgery for the remainder of repairs which include patching any hole/holes in the septum that separates the chambers to the left and right sides of the heart at age 15.
In the time period when I had surgery it was very complex and I was told that my life expectancy was to age 35. I am now past that age by 20 plus years so I believe that I had the best cardiac doctors and surgeons ever from the University of Pennsylvania and Graduate hospitals in Philadelphia, PA.
Before surgery I lived a sheltered life unable to do much including having home tutors for schooling. Breathing was difficult and I would turn blue from oxygen deprivation.  After surgery I have lived a pretty normal life. I did all the things that normal teenagers do and carried this into adulthood.
I have worked a full time job, raised children, and enjoyed life with my family and friends.
I had a stroke at age 35 due to blood clots from the heart surgery, however I thankfully overcame that with little damage. Problems do arise, so continued medical care is a must. However, you take it one day at a time as any healthy person would do.
My parents always made sure I was taken care of and had the best medical treatment available. I will never forget that. Though they have both passed on, I love them dearly for giving me life and support to be here for my children and grandchildren.
I would tell anyone with heart defects/disease to live life to the fullest.
Thanks To…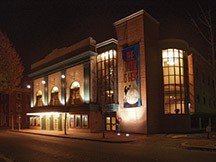 To Our Location
The Schwartz Center for the Arts is located in historic downtown Dover. It is celebrated by entertainers and audiences alike for its ambience, dance floor, state-of-the-art sound and lighting. On its stage, audiences find everything from emerging to internationally acclaimed performers of live music, dance, theater and comedy. Patrons enjoy reasonably priced concessions, including a full bar, which can be enjoyed during the show. Starting in 2017, the Schwartz will return to screening films as part of its entertainment programming. Theses "Capitol Classics" will premiere as a nod to the Schwartz's roots as the Capitol Theater, home to movie-goers throughout the region for many decades. The completely renovated 550-seat theater is just part of what the Schwartz Center has to offer. Patrons can utilize the meeting rooms on the second and third floors. Both are accessible by elevator and are served by a catering kitchen. There's something for everyone at the Schwartz Center!


226 South State Street  |  In Historic Downtown Dover, Delaware  |  schwartzcenter.com  |  302.678.5152
To Our Photographer
Mike Baker is the founder of C.M.Baker Photography with over 25 years experience. His photography ventures have been quite diverse. Throughout the year you may find him shooting a wedding, a Quinceañera, in the pits of a NASCAR race at Dover Downs and now at front stage at the Firefly Festival or flying over doing aerials. Giving back to the community has always been an important part of it all.  Mike was awarded "Volunteer of the Year" from CDCC (Central Delaware Chamber of Commerce) in 2005, "Volunteer of the Year" from Kent County Tourism in 2010,"Chairman's Outstanding Partnership Award from CDCC in 2010 along with "Business Person of the Year" from CDCC in 2008.  Since 1997, Mike has been the "official" photographer for the KC Heart Ball and for the "Go Red" in Kent County since it's onset.  Some of the past and present organizations have been: MD Kidney Foundation, DE Breast Cancer Coalition, Various DE Fire Companies, Bayhealth Foundation, Beebe Hospital, Dover Air Force Base, Autism DE, Relay for Life, MS Bike to the Bay and the Amish Bike Tour, to name a few.