Chester & Delaware County People in Profile 4th Quarter
|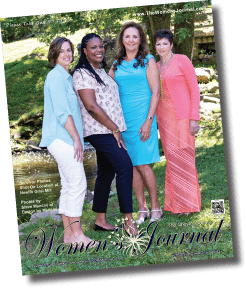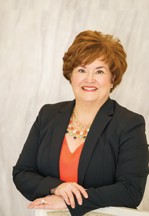 Catherine Harmer
We all define ourselves with labels and I am no exception. I am a mother to a newlywed son who is building a life in Colorado.  I am a fiancé to the first man I ever loved and grateful to be in this extraordinary relationship. I am a nurse and work in an environment that allows me to continually learn, grow and attain new goals. I am a woman with deep faith and I am cancer survivor.
This cancer journey took me by complete surprise. Life was moving quickly and I was furiously dancing through it. In truth, I was dancing 12-15 hours a week as a ballroom dancer and competitor. Last January I recognized that something was not quite right and I was not recovering from exercise. A few days later I was in the office hearing that a mass in my abdomen would require surgery.
One month later I woke from anesthesia to hear my doctor say, "Cathy, you have ovarian cancer."  The fact that my cancer markers were negative compounded the complete and overwhelming shock that indeed I did have cancer. A year later, after multiple rounds of a very challenging chemotherapy regimen I can look back with greater perspective and appreciate the experience for what it was . . . for me.
A few thoughts about the experience:
It was difficult, and sometimes extremely difficult.
It was painful at times and sometimes very lonely.
This time for deep reflection and provided tremendous graces.
More time for bible study deepened my faith.
It is important to reach out and offer support to those in need.
No one is promised tomorrow, and so we must live each day in the present moment and make each and every moment count.
Living in gratitude for everything we are given is a healthy way to live.
I have stopped defining myself as a person with cancer and now think of myself as a cancer survivor!
Headshot by Shannon Adelson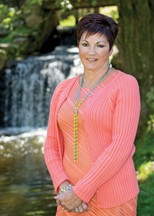 Helen Onofrio
I was 54 years old and life was good. My two sons were living on their own, my husband was retired, and we were looking forward to our son's wedding in October 2010. Boy, I was stopped in my tracks. In January 2010 I went for my yearly mammogram and got the devastating diagnosis of Invasive Ductal Carcinoma. Women faced with breast cancer deal with many emotions and challenging decisions about surgeries, treatments, chemo and/ or radiation along with the side effects, such as loss of hair. I was no different. I chose to have a bilateral mastectomy with reconstruction followed by chemo and one year of Herceptin. I knew I would get through this with the love and support of family and friends. My husband Nick was my rock, going to doctor's appointments, chemo treatments, and the many surgeries. In October I enjoyed our son's beautiful wedding and life got back to my new normal.  Or so I thought.
However, my journey was not over. In October 2012 I felt a lump on my mastectomy breast. I thought how can this be, I had a mastectomy? While waiting for the test results my anxiety was crazy. The doctor confirmed my fears, the cancer was back. I prayed for the strength and courage to get through this again. This time I had a lumpectomy followed by 30 days of radiation. I'm thankful for the great care I got from the doctors and nurses at Lankenau Hospital.
Today, I live my life to the fullest. We were blessed with our first grandson Jay Daniel born in September 2015. I'm enjoying my active life in Sea Isle and Newtown Square, am thankful for the wonderful people I've met through this journey, and live each day with a positive attitude.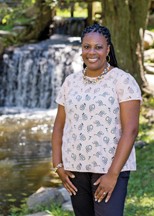 Chanel S. Baxter
At age 37, while performing a breast self-exam I found a lump and things moved pretty quickly after that.  The mammogram ordered did not show anything, however, the ultra sound identified nine lumps in multiple quadrants of the right breast.  On March 12, 2013 I received the devastating news of the biopsy results that confirmed I had breast cancer, Stage 2 Infiltrating Ductal Carcinoma, HER-2 Positive.  I remember receiving the call from the surgeon and zoning out as I listened to him provide my diagnosis.  It was difficult accepting I had something so life threatening when I didn't experience any pain.  That phone call shattered my life.  I cried and sobbed, so much was going through my mind.  I then realized I had a reason to live and decided I was going to fight hard.
The thought of my husband becoming a widower was not an option.  Leaving my only son (then 16 months old) motherless before he could develop long lasting memories of me was not an option.  As an only child, leaving my mother childless was not an option.  For these reasons I gathered the strength needed to live and enjoy life day by day.  Through faith and positivity I was able to manage my emotions and trust my team of doctors and their recommendations.
My journey included a double mastectomy by choice, breast reconstruction, four months of chemotherapy, and a total of five surgeries.  While this may sound overwhelming (and it was), I also had many positive experiences throughout.  I had an amazing medical team at Paoli Hospital and a tremendous amount of support from family and friends.  I've learned to focus on what really matters most in life and not sweat the small stuff.  I pray to God daily and am thankful for his blessings on me.
I'm now 3 years a Survivor!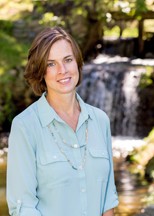 Lynne Lighthill
It all started in January, 2014.  The results of a routine mammogram were abnormal. Since I did not feel any lumps and there was no family history of breast cancer, I felt confident that a biopsy would show that I was fine.  I'll never forget the shock of hearing, "You have breast cancer" from my doctor.   Every day I woke up thinking, "How could this be happening to me?"  I was only 41 years old, exercised regularly, and ate healthily.  However, the biopsy confirmed there was a tumor in my left breast called Invasive Ductal Carcinoma.   My course of treatment started with a lumpectomy, followed by chemotherapy, radiation, and finally hormone therapy.
The hardest part of being diagnosed with breast cancer was telling my children, who were 9 and 7 at the time.  They were worried about so many things: What would their friends say when I lost my hair?  Would I still take them places?  Would I die?  My husband and I did our best to reassure them, however many of their fears were also my own.
A few weeks after my lumpectomy I attended a wellness day at Paoli Hospital hosted by the Unite for Her organization.   The day was life changing for me because I realized that I was not alone.  I met other women with breast cancer and learned about complimentary therapies like acupuncture, nutrition, and yoga.   That day gave me faith that I would be alright.
Luckily with the kindness and support of my family, friends, colleagues, doctors, and other breast cancer survivors I made it through 2014.  As a survivor, I now share my journey with other women diagnosed with breast cancer.  My hope is that I can pass on the encouragement and strength that was given to me.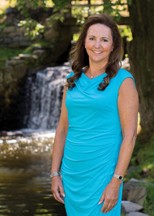 Susan von Borsig
One of the biggest shocks of my life was the day I was diagnosed with breast cancer. After playing tennis in October 2013, I went for my annual mammogram. I knew something was terribly wrong when after the exam the radiologist herself entered my room. She said I had breast cancer. I was in total disbelief. I led my entire adult life avoiding the clutches of cancer. For the last 30 years, I packed healthy lunches, ate dinners loaded with vegetables, never smoked, exercised daily, breastfed my son, and had no family history of breast cancer.
To make matters worse, I was just recovering from my husband's death two years earlier, and beginning to date a compassionate fellow. He was a widower whose wife passed from cancer and his daughter had cancer. Being reluctant to endure more tragedy, he had asked if I was healthy. I leveled with him, and instead of abandoning me, he came to my rescue. Thank God! Having worked in healthcare for 32 years, he helped me navigate the system.
I was diagnosed with Stage II Estrogen Positive Carcinoma in my right breast. My doctor recommended a mastectomy and chemotherapy. As a CPA tax researcher, I scoured the internet for studies involving scores of women with similar diagnoses. I found an article on the Oncotype DX test, which determines from your genes, the prognosis and chemotherapy benefit of HR-Positive breast cancers. The results of my test showed very low chemo benefit and cancer recurrence. After much pleading, my doctor agreed to perform lumpectomies, 38 radiation treatments and prescribe Letrozole for 5 years. I learned the importance of being your own advocate in today's healthcare system!
Cancer was not taking me down! With the help of my faith, family and friends, I made it through this tough road. Life is so much sweeter now. I cherish each day. I still play competitive tennis and golf. I lived to see my son's wedding and hope to be here for my grandchildren. I tell all my friends, if you get your annual mammogram, you have a fighting chance!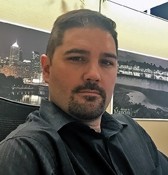 To Our Photographer…
Design by Mancini features the photography of freelance photographer Steve Mancini.  Steve has been capturing fantastic images of sports, landscape, and portraits for the past 15 years.  If you would like to learn more, visit him on Facebook at: www.facebook.com/DesignByMancini/
To Our Location
We would like to thank the management of the Newlin Grist Mill located at 219 South Cheyney Road Glen Mills, PA 19342, for allowing us to shoot our Celebration of Life Cancer Survivors Issue on their property.
What a beautiful property for doing a photo shoot.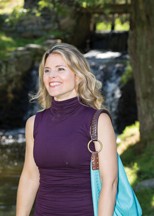 To Our Stylist
At Amelia Paris Salon & Spa we are inspired by your power to transform! Our mission is to insure that you not only meet, but also exceed your individual beauty goals. The award-winning stylists, colorists and technicians of Amelia Paris Salon & Spa at Brinton Lake travel annually throughout the world to be educated on the latest industry advancements and techniques. Our artisans provide you with world-class products and services in a friendly atmosphere free of pressures or pretention.
Christine D'Alonzo
Amelia Paris Salon & Spa
Briton Lake Shopping Center
100 Evergreen Dr #123, Glen Mills, PA 19342
On The Cover…
We would like to thank the management of the Newlin Grist Mill located at 219 South Cheyney Road Glen Mills, PA 19342, for allowing us to shoot our Celebration of Life Cancer Survivors Issue on their property.
This beautiful property is free to the public and is open from 9:00am to dusk each day. The Visitor Center and Gift Shop are open year-round: 9am – 4pm on weekdays; 9am – 4pm on weekends March through November; 10am – 3pm on weekends December through February.
The Mill and Miller's House are open for guided tours daily: Monday to Friday: 11am and 2pm. Saturday and Sunday: 10am, 11am, 1pm, and 2pm. Tour Admission: $5 per person. Tours last approximately one hour. Free parking is available by the Visitor Center.
I would also like to thank Christine D'Alonzo, Amelia Paris Salon and Spa at Brinton Lake, 100 Evergreen Dr., Glen Mills, PA. Christine and her extremely talented group of stylists and makeup artists have proven to be a very positive, strong partnership, which I hope will last for many years.  For more information or to book an appointment with any of her stylists or makeup artist you can call 610-558-4911 or check them out online at www.amelia-paris.com.
Steve Mancini of Design by Mancini photography was our photographer for this issue he did a beautiful job, and was extremely easy to work with.  To find out more about Steve check him out on Facebook (www.facebook.com/DesignByMancini)
We were honored to have 5 beautiful, strong women represented in our profiles this issue, and hope that you will let them know that you read their story in the Women's Journal. Complete profiles on each of our participants can be found on Pages 36-38.