Mobile Blood Collections – Blood Bank of Delmarva's Future
|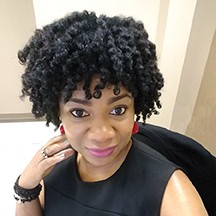 By Karesa Fleary, Director, Marketing & Donor Recruitment
The Blood Bank of Delmarva's (BBD) mission to provide a healthy and safe blood supply to approximately 1.6 million people in the Delmarva Peninsula remains as strong as ever after 63 years of existence.
While the mission has remained mostly the same, the way it is executed has begun to evolve slowly.
"There was a time when the luxury and comfort of blood donations at Blood Bank of Delmarva centers comprised 73 percent of all donations, with the remainder via mobile blood drives," said BBD Vice President of Technical Services Ric Thomas. "In recent years, with the economic changes and the aging of our loyal donor base, we have seen a shift downward to 68 percent for donations at our centers.
"In comparison, many blood centers in the U.S. see 60% to 70% of their donors on mobile drives," he said. "It's likely we are slowly headed in the direction of the latter."
As the world of business has shown, an organization has to adjust how it does business going forward – sort of like having 20/20 vision into the future. As such, the leadership at Blood Bank of Delmarva has moved towards bolstering its mobile blood collection operations.
In 2016 BBD conducted 456 mobile drives at 217 locations throughout the Delmarva region. Over the past two years, donations across its four donor sites have decreased by 7% while mobiles have increased by 8%.
"The donors want us to come to them," said Manager of Donor Services Rachele N. Allison. "The reasons vary, but a big one is convenience. We want to make it as convenient as possible for people to donate."
As part of the adjustment, BBD leadership closed its Wilmington center and committed to increasing mobile operations to fill the void. BBD has two mobile buses which were purchased in 2004 and 2005, and both are approaching the end of their vehicle life expectancy of 15 years. As a result of the aging of these two buses, BBD is limited by the number of drives they can host each week. Also, BBD had experienced times when blood drives were canceled due to mechanical issues which do impact the blood supply.
"While the slow shift to mobile is about convenience, another reason is to meet the increased demand associated with supplying a few more hospitals in the region with blood and blood products in recent years", Thomas said.
BBD also wants to broaden its reach to new demographics of donors to replace aging donors who have loyally performed their civic duty for years and may no longer be able to give. The strategy targets demographic groups such as millennials, minorities, and others.  (Minimum age to donate is 17.)
BBD's expansion of its blood collection operations will reach new populations of donors that have not traditionally come to the donor centers. That strategy will help provide more life-saving blood products to the local communities.
To bolster BBD's mobile collections strategy, BBD has begun a fundraising campaign throughout the Delmarva Peninsula. The money raised from this campaign will help to purchase a new blood mobile bus. BBD's hope is that people will make a financial contribution. If they cannot donate money, perhaps they can donate blood. The lights are still on at four locations (Chadds Ford, Newark, Dover, and Salisbury) or you can look for a mobile drive near you.
IF YOU WANT TO HELP
WHO Blood Bank of Delmarva
WHAT New bus needed for mobile blood collections
WHEN Donations will be solicited on an ongoing basis
WHY  Donors want more convenience
HOW 
Make a financial donation at https://www.delmarvablood.org/contribute/
Share our crowdfunding campaign on Crowdrise with your social media network.
Shop on smile.amazon – 0.5% of your purchase is donated to BBD
Like our Facebook page and start a fundraising campaign on Facebook for BBD
CONTACT Karesa Fleary, (302) 737-8405, ext. 753 if you need more information
Karesa Fleary, a marketing specialist, and graphic designer is the Director of Donor Recruitment & Marketing for Blood Bank of Delmarva. Karesa is BBD's primary media liaison and works closely with the CEO to improve the organization's visibility, to recruit more donors and, ultimately, to thank the donors who are committed to BBD's mission.
Be Someone's Hero. Give Blood.
DelmarvaBlood.org      1 888 8-BLOOD-8
Scheduling Is Easy! Download Our New App!