Make This The Year That You Invest In Yourself!
|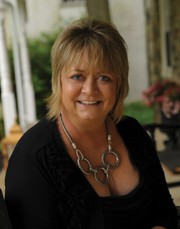 By Joanne Graves, Owner of Sanctuary Spa
Let's make 2015 the year to make a long-term commitment to invest in yourself! By starting with these small changes to your routine, you'll enjoy the "new you" throughout this New Year.
Invest in nutrition. One of the best ways to get your skin, hair, and body back in shape is healthy food
choices. A Nutrition Counselor can help you formulate a personalized diet plan to correct nutritional deficiencies and alleviate health symptoms. And don't forget the water. A well-nourished, hydrated body is a beautiful body!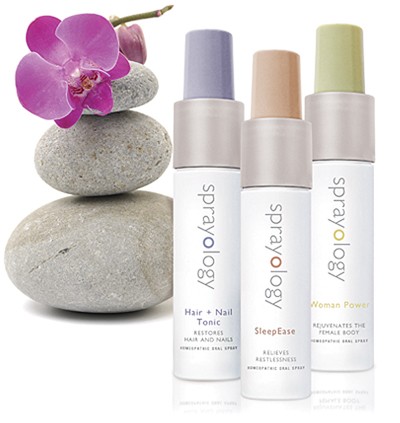 Invest in Good Skin Care. We're currently seeing a trend among women who are seeking less invasive options for healthier, beautiful skin. Since there is such diversity among skin types and conditions, and a myriad of products to treat them, you don't want to go it alone! Start by scheduling an appointment for a consultation with a licensed esthetician. They possess the training to guide you in choosing the best treatments and products for your skin. Skin care products available to the professional esthetician have a much higher percentage of active ingredients to give you results you'll be thrilled with. Serums, for instance, are the powerhouses of skincare lines. They contain the most potent dose of anti-aging ingredients – antioxidants, peptides, and skin brighteners, available without a prescription to give you amazing results at home.
There are a remarkable variety of non-invasive, in-spa treatments that can dramatically increase the efficacy of the products your esthetician recommends for you.
Microdermabrasion has long been proven as a non-surgical way to rejuvenate the skin by stimulating blood flow, which increases the nutrition delivered to skin cells. This improves cell production, which improves skin's elasticity and texture.
LED light therapy is another noninvasive treatment using near-infrared and infrared light to heal and combat the signs of aging. According to a study by NCBI, subjects showed improvement in photo aging by week 12 and an even more significant improvement in wrinkles around the eye area.
Hydra-Facial, MD is an innovative, in-spa treatment that uses a patented, Vortex Technology that gives immediate, visible results that continue to improve skin health over time. The results are rated two levels above IPL with no downtime, no peeling, and no pain! Consult your esthetician for more information. Sanctuary Spa is offering complimentary thirty minute consultations to Women's Journal readers, just mention this article when you schedule your appointment.
Invest in sleep. There never seems to be enough time in the day to get everything done, but don't let that to-do list cut into your shuteye. Sleep plays a critical role in immune function, metabolism, memory, learning, and other vital functions, including your skin.
Invest in downtime. I read recently that stress often causes us to want to get away; escape, even for a few hours, to shut off from external stimulation. Day Spas can be a real blessing in providing the opportunity to invest in "me" time. It's a break from your work, your family, your friends…to slow down and de-stress. Day Spas are a great resource for the help you need to implement these simple changes so you can start reaping the benefits of investing in you!
It isn't just about the pampering; it's about investing in your well being.
1 www.ncbi.nlm.nih.gov/pubmed?term=Wunsch%20A%5BAuthor%5D&cauthor=true&cauthor_uid=24286286