Kent County Profiles 4th Quarter 2016
|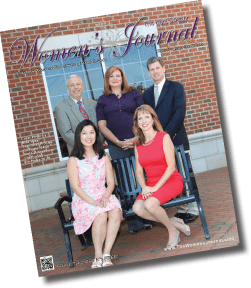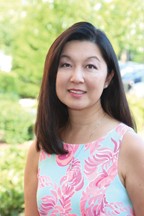 Dr. Grace Liu
She's sung at Carnegie Hall, but her practice, practice, practice is at the child-centered Smile Place dental office in Smyrna.
Grace Liu was born in Southern Taiwan and raised by parents who encouraged their children to always be involved in cultural and community affairs. Her parents would be proud of her outreach to children and families in her year-old practice in Smyrna.
Dr. Grace, as she prefers to be called, arrived in the U.S. with her family when she was 14. She attended schools in Cherry Hill, New Jersey and Queens, New York. She became active in many choir groups, and at the age of 18, had the unique opportunity to sing at Carnegie Hall.
After graduation from New York University School of Dentistry in 1996, she continued her education at Columbia University and the Academy of Dentistry. A proponent of lifelong learning, she continued her education at the Las Vegas Institute of Advanced Studies and also trained at Hallelujah Acres, a center that equips people to live a healthy life.
Although she began her career in New York, she has practiced in New Jersey, Pennsylvania and Delaware, where she and her husband live and work. While she devotes much of her time treating youthful patients at The Smile Place in Smyrna, she also works with her husband Dr. Lewis Yu in their All About Smiles practice in Wilmington.
Dr. Grace is a member of the IAOMT, (International Academy of Oral Medicine and Toxicology), Wilmington Women in Business, NAWBO Delaware and the Fresh Start Scholarship Foundation. In her spare time, she is an avid tennis player and member of her church choir.
That experience introduced the benefits of a holistic lifestyle, which she and her husband continue to embrace and promote in their work and personal lives.
Ron Miller
Ron Miller, Executive Director and Owner of Angel Companions started his home care company when he realized the difficulties that seniors were living with. The realization came, as he watched his own parents age and struggle with doing tasks that used to be so easy. "My parents are gone now, but the lessons learned throughout my childhood, and the wisdom imparted to me as an adult have given me the necessary grounding needed to work in a compassion filled industry such as non medical home care."
His desire to bring respect and dignity to each senior his "Angels" touch, is a driving force behind what and how Angel Companions performs their services. "Our senior population deserve to be treated respectfully and to have their dignity protected as they age, and require more assistance". The employees of Angel Companions are very carefully selected due to the stringent personality profile that must be met, but also their skills and experience that are weighed heavily during the vetting process. "It's not easy to become an employee of Angel Companions" Ron Miller says.
Angel Companions started their care services in New Castle County, and are expanding into Kent County with the same drive, level of compassion, and professionalism that has made them successful in New Castle County. "We are looking forward to helping seniors live at home in Kent County during the challenges of their aging process."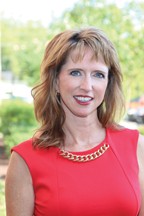 Deb Jewell
It's easy to find inspiration in what you do, when you work for a not-for-profit, member-owned, financial cooperative, that is passionate about People Helping People.  As the Director of Marketing for Dover Federal Credit Union, recently named the United States Air Force Credit Union of the Year, Deb Jewell, thrives on the opportunity to lead a dynamic team that engages in creativity, delivers excitement and builds programs and campaigns that empower the financial well-being of others.  As a goal driven professional, Deb brings more than 15 years of extensive expertise in Marketing and Business Development, to create a consistent message of how Dover Federal Credit Union makes a positive difference in the lives of others.  While working within marketing for the credit union industry, Ms. Jewell leads a team that has direct influence on the success and growth of Dover Federal, while consistently keeping members as the number one priority.  With enhanced changes in technology and communication methods, Deb finds her passion in being proactive in identifying, planning and projecting the traditional and new methods of communication that will successfully engage credit union members.  As a highly successful multi-tasker, with demonstrated proficiency in developing effective communication channels, this marketing maven loves working in the credit union industry and empowering consumers on how to reduce debt and increase savings!  To experience the Dover Federal difference, visit www.doverfcu.com.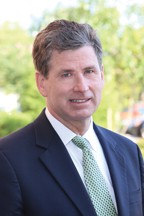 Thomas P. Barnett, M.D., F.A.C.S.
Dr. Barnett graduated from Princeton University in 1983 and obtained his medical degree from George Washington University in 1987.  He completed his surgical training at Thomas Jefferson University affiliate Lankenau Hospital in Philadelphia in 1992.  He served in the U.S. Air Force at Dover Air Force Base (DAFB) from 1992-1996 where he started the Laparoscopic/Minimally Invasive & Ambulatory Surgery programs.  Dr. Barnett was Chief of Surgery at DAFB Hospital in 1995 and 1996. He has continued to practice surgery in Dover, Delaware ever since being honorably discharged and he founded his private practice, Surgical Associates, P.A., in 1999.   Dr. Barnett is Board Certified in Surgery and is a Fellow of the American College of Surgeons. He is also a member of the American Society for Metabolic Bariatric Surgery (ASMBS) and the Medical Society of Delaware.  Dr. Barnett has special interests in weight loss surgery. He currently serves as the medical director of bariatric surgery at Bayhealth-Milford Memorial Hospital and the Delaware Surgery Center in Dover.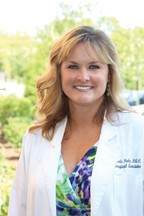 Nicole A. Fisher, PA-C
Originally from Newark, DE, Nicole joined Surgical Associates, P.A. in 2002.  She graduated with honors from Towson University in 1997 with an undergraduate degree in Pre-med and biology and completed her master's degree as a Physician Assistant at the Rutgers-UMDNJ program in New Jersey.  She graduated as valedictorian of her class and has first-hand experience as both a dialysis technician and CPR instructor.  She is certified by the National Commission on Certification of Physicians Assistants and is a member of the American Academy of Physician Assistants and the Delaware Association of Physician Assistants.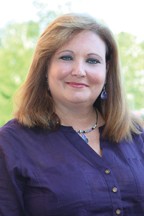 Terry Thompson
Teresa (Terry) Thompson was born and raised in Pocomoke City, Maryland and currently resides in Wyoming, Delaware. She attended Salisbury University and graduated in 1992 with a Bachelor of Science in Respiratory Care and in 2007 with a Master's Degree in Business Administration. She also attended the Institute of Health Sciences and graduated in 2016 with a Certificate Degree in Neurodiagnostics. She is a Registered Respiratory Therapist with over 25 years experience in the fields of Respiratory Therapy, Sleep Medicine, and Neurodiagnostics. It is this experience and her genuine desire to help people in the fields of Sleep/ Neurodiagnostic medicine that she brings to her current role as the Clinical Operations Manager for Delaware Sleep Disorder Centers. She is innovative, trusted, and possesses the determination necessary to get the job done. When she is not in the office or working with clients, Terry is an active member of the Southern Delaware Jeep Club, Jeeps for Joy (a non-profit that raises money for both the Nemours/A.I. DuPont Hospital for Children and Children's Choice Foster Care), and Topless for Tata's (a non-profit organization that raises money for breast cancer research), American Association for Respiratory Care, Delaware Sleep Society, and American Society for Electroneurodiagnostic Technicians. She has also served as the Chairperson for the Respiratory Care Advisory Council for Delaware Technical and Community College and the Chairperson for the Respiratory Care Practice Advisory Council of the Delaware Board of Medical Licensure and Discipline.
Interests | Off-roading, camping, beach "therapy," traveling, and spending time with family and friends.
Philosophy | "Better to have a short life that is full of what you like doing than a long life spent in a miserable way. And after all, if you do really like what you're doing, it doesn't matter what it is." – Alan Watts.
Thanks To…
To Our Photographer
Mike Baker is the founder of C.M.Baker Photography with over 25 years experience. His photography ventures have been quite diverse. Throughout the year you may find him shooting a wedding, a Quinceañera, in the pits of a NASCAR race at Dover Downs and now at front stage at the Firefly Festival or flying over doing aerials. Giving back to the community has always been an important part of it all.  Mike was awarded "Volunteer of the Year" from CDCC (Central Delaware Chamber of Commerce) in 2005, "Volunteer of the Year" from Kent County Tourism 2010,"Chairman's Outstanding Partnership Award from CDCC in 2010 along with "Business Person of the Year" from CDCC in 2008.  Since 1997, Mike has been the "official" photographer for the KC Heart Ball and for the "Go Red" in Kent County since it's onset.  Some of the past and present organizations have been: MD Kidney Foundation, De Breast Cancer Coalition, Various De Fire Companies, Bayhealth Foundation, Beebe Hospital, Dover Air Force Base, Autism DE, Relay for Life, MS Bike to the Bay and the Amish Bike Tour, to name a few.