Celebration Of Life Profiles
|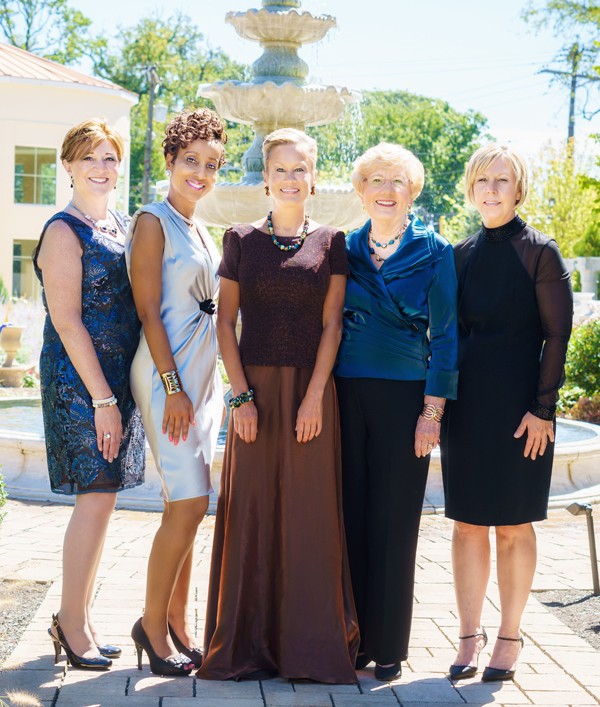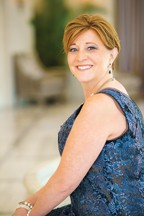 Kimberly Schlichting
May 2013 I was diagnosed with stage 2B breast cancer. The cancer was large, measuring 9cm x 9cm. I was told it was a slow growing cancer and it could've started growing ten years prior. I was 47 years old and upset that it wasn't detected sooner. Having a family history in which all the women before me had breast cancer should've been a red flag for more progressive screening, but that didn't happen. Regular self exams didn't help identify it either because my cancer didn't come in the form of a lump. What should've been my telling sign was when my nipple started to move off center of my breast; however, I ignored it for a few months because I was busy with life…(family & work) and I simply didn't know this was a sign. I think of what proper testing and early detection could have spared me. My treatments consisted of a hysterectomy (which threw me immediately into menopause), followed just three short weeks later with a bi-lateral mastectomy, 18 weeks of chemo and 6 weeks of radiation. June 2013 alone I spent 12 ½ hours in surgery.
It was during my treatments that I was introduced to the DBCC. I was immediately paired with a mentor who listened to me and helped point me to a variety of resources along my journey. I'm forever grateful for her help during a most challenging time. A time when everything was happening so fast that it was difficult to think clearly. I recall Donne's, "No man is an Island." It's in times like this that we all need someone.
I recently celebrated my 3-year cancer-anniversary by becoming a peer mentor. I participate in DBCC fund raisers to support their educational mission and I've had the pleasure to attend their activities such as the Nurture with Nature outings including Kayaking in Fenwick. Through DBCC I've made strong friendships with others who have fought this battle and struggled through the many emotions that are part of this fight. I'm so glad to be a part of this group which feels more like a close knit family… one woven with the strongest of fibers,…. SURVIVORS!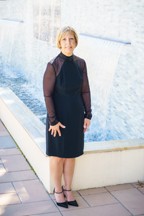 Dr. Cynthia Crosser
At times one may look back at an era in their life and be thankful or wish it had never happened. Certainly, no one ever wishes to experience the suffering a diagnosis of cancer brings, but it can never be argued the degree to which it becomes life altering is significant.
My personal transformation started with the sudden diagnosis of rectal cancer in February of 2014 followed by another diagnosis of breast cancer in April of 2014. How could this be with no family history and a pristine lifestyle of organic eating, exercise, adequate sleep; all the healthy habits one hopes will prevent such a chronic disease? I began the search for doctors I resonated with and chose the University of Pennsylvania. After realizing that my life now consisted of blood transfusions, biopsies, a colostomy bag, chemo and radiation treatments, it was not my nature to "fight" this foreign invader, but to remain calm, embrace the process, heal, and move on. My professional life is in natural health care and with the help of several oncology centers and much independent research, I found myself utilizing supportive treatments outside of the triad of traditional medicine; surgery, chemo, and radiation. As a practitioner I could procure many other forms of biochemical support to approach this disease. I soon realized that the options were endless. I could in fact, heal while treating!
In addition to the diagnosis, my new challenge became the financial side of life, trying to support a home and business without working or working very little. I soon found out just how little is available for financial assistance as one deals with bills and cancer simultaneously. However, my circle of friends reignited my faith in how we should all treat each other.
Now, several years after all the traditional treatments are completed, I still support my system with nutritional supplements to prevent recurrence, exercise daily at the pace I did prior to diagnosis, and eat as I did because it always matters. The why of a cancer diagnosis is baffling, but even in someone who has had a very clean lifestyle and appears in perfect health, even with perfect blood work, can develop this incredibly prevalent disease. Through integrative supplementation, how we embrace the process, exercising daily through your course of care when possible, are all factors that influence the experience and outcome and also provide the opportunity for knowing the grace of God.
This phase of life has taught me about those who are compassionate in times of need and those who are not; about how we all need to be there for each other in times of need and how very much we need well-developed coping skills for these unpredictable and challenging times in our lives.  It is my hope that the patients who seek my services feel my sincere concern and dedication to their process of treatment and healing as I choose to live each day deliberately.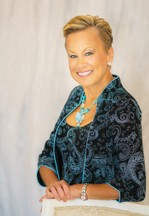 Angela Bursler
On New Year's Day 2014, I awoke with a lump in my abdomen. Soon after I was diagnosed for the first time with stage III ovarian cancer. Treatment to bring the disease into remission consisted of a full hysterectomy and six months of chemotherapy. The happy announcement that the disease was in remission was delivered in August 2014. As a busy wife and mother, I took full advantage of the next twelve disease free months. Sadly in the thirteenth month, tests indicated that the disease had returned. I bravely faced the second diagnosis with the same smile and positive attitude that I have had my entire life. Understanding the sense of urgency to address the new tumors on my lung and spleen I made the decision to seek treatment at the University of Pennsylvania's Abramson Center. Seven months into treatment my CA125 value dropped from 48 to 10 and my CT scans indicated significant shrinkage in the size of the lesions. Less than two months later I was hospitalized with neutropenia, the effects of which caused severe fevers and respiratory issues. The prescribed method to treat my illness did not immediately work however after some research special platelets were infused into my system, which expedited recovery. Several diagnostic tests taken during my twenty-two day stay in the hospital indicated that the cancer had spread. Suspecting the worst, I arrived for a routine evaluation at my doctor's office to find that the most recent PET scan revealed that I was cancer free. My doctor outwardly claims that my recovery from a near death experience was clearly a miracle. My objective going forward is to be a role model for others who suffer from the same condition and to assist in any way possible to eradicate this terrible disease through supporting the Delaware Ovarian Cancer Foundation.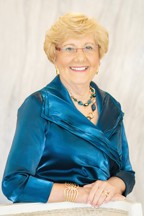 Bonnie Siley
Three years ago, I stopped having mammograms. Every year I was told I have dense breasts and nothing has changed. Since there was no cancer in my family, I felt it was safe to stop. Fast forward to May 2016 when my gynecologist handed me an order to get a mammogram. After two mammograms and an ultrasound I was informed I had breast cancer. Wow, did my world change!
Because of my volunteer job for the past five years at the Delaware Breast Cancer Coalition's (DBCC) resale shop, Great Stuff, I have met many volunteers and customers who were cancer survivors. That gave me the confidence to trust that I would survive. Regardless, I needed some guidance, so I called the Delaware Breast Cancer Coalition and spoke to Cathy Holloway. She was my lifeline. I was diagnosed with Stage 1, Invasive Ductal Carcinoma and given the choice of having the SAVI radiation because my lymph nodes, edges from the mass and tumor were clear. Because it requires another surgery to implant the SAVI, I was hesitant. Cathy offered me a peer mentor who had the SAVI treatment to speak with, Pete Quayle. She has been wonderful and so patient with me with all of my concerns. I chose the SAVI radiation and was pleased with my decision.
I am grateful for my husband, Bob, my daughter, Colleen, and my son, Rob, for their support. Phone calls, cards, thoughts and prayers are so important during this time and my family and friends made sure I knew they were thinking of me. When I look back on these past months, I am so thankful to God for giving me the strength and courage to fight this battle. I could never have done it without my faith. Today, life is good.
I carry Cathy's cards in my wallet and encourage anyone that has been diagnosed to give the Delaware Breast Cancer Coalition a call. I can't begin to thank them enough for all the wonderful work they do and I am proud to be a volunteer at the Great Stuff resale shops.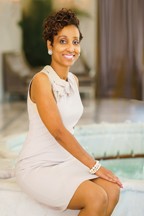 Dinah Screven
My story begins July 2014 when I received that call while at work informing me that I had breast cancer. I was cool, calm and praying my strength in the Lord to help me through this life changing moment. I knew in my heart that I would be fine and God would be with me every step of the way. The most difficult thing for me to do at that time was to break the news to my husband and children. I was determined no matter what I was not going to allow cancer to take over my life.
I was thankful and blessed that my breast cancer was in the early stages. In August 2014, I decided to have a double mastectomy with reconstruction, 8 rounds of chemo, Herceptin for one year and physical therapy. During the course of my treatment, I had many setbacks and challenges that I didn't allow to keep me from working and participating in ministry related activities with my church. Six months after my last chemo treatment. I had my first follow-up appointment with a CT-scan that revealed a spot in my left lung. A biopsy completed, results were benign. My doctor was not completely comfortable with the results, and opted for surgery. December 2015 I had a Lobectomy to discover later the spot was the beginning stages of lung cancer not related to the breast cancer. Therefore, no further treatment was necessary.
To God be the glory! For this life changing experience, it has shown me how precious life really is, I am grateful for every moment I wake up, I enjoy spending time with my husband, children, family and friends. My faith has kept me strong, supported by the love of my husband and children. Regardless of the challenges I faced. I am blessed to be a survivor and hope to share my story with others as a peer mentor with the Delaware Breast Cancer Coalition. You can increase the odds of survival, simply based on your faith and attitude. Therefore, stay encouraged, keep the faith, keep fighting and NEVER GIVE UP!
Thank You…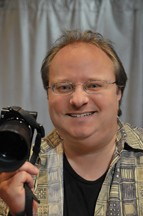 To Our Photographer
This issue our People in Profile were photographed by Shannon Adelson of Adelson Media, Inc. Shannon was definitely put to the challenge, since we did both a profile shoot for our front cover, and also our Celebration of Life Profiles. Shannon again proved that there is nothing he can't handle that I throw at him. When you look at the beautiful photos that he did for us you will see why Shannon is one of the top photographers in Delaware.
Shannon Adelson has been doing photography since he was a kid and has always been involved with the arts. He received his Bachelor's and Master's degrees at Eastman School of Music in Rochester, NY. He has been shooting semi-professionally since 2005 but didn't officially open his own business (Adelson Media, Inc.) until 2008. In addition, to photography he has a background managing marketing and social media for an online retailer. When an opportunity to shoot music events presented itself, he decided to follow his passion and to go full time with Adelson Media, Inc.
Once he made the decision to pursue professional photography full-time, He enhanced his arsenal by joining the National Association of Photoshop Professionals. Shannon said that the process of taking pictures was always been fun; but recently he discovered the joy and wonder of making portraits. Using creative compositional elements like light, color, framing, gesture, expression, and depth of field, every image can tell its own story.
Thanks Shannon for a great job!
To Our Location
We would like to thank David Furst, GM of The Waterfall for allowing us to have our Profile Photo Shoot at their beautiful facility.  You could not possibly ask for a better location.  Everywhere you looked there was more beauty than the last location you looked.
From the blown-glass chandeliers to the marble dance floors to the atrium's glass ceiling every consideration is taken to create the perfect day for your special event. Whether you are planning the most important day of your life, a corporate gala, a professional conference, or an elegant luncheon, their experienced event coordinators will assist you in arranging it from start to finish.  Located at 3416 Philadelphia Pike, Claymont, DE 19703.  For more information call 302-792-2600, or for more information go to waterfallbanquets.com
The Gables at Chadds Ford combines an upbeat and comfortable ambiance with a creative and well-executed menu. The result is one you will want to keep a secret, but you won't be able to resist sharing with a friend. You can also make reservations online at opentable.com.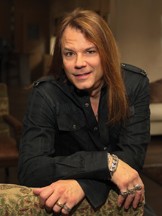 To Our Stylist
J. Christian is a Master Artist with more than 30 years experience in the beauty industry. Together with his wife Marcy, they own and operate J. Christian Studio, an upscale salon located in Hockessin, DE.  As an International Platform Artist and Master Educator for Sexy Hair Concepts, J. Christian travels here and abroad teaching other Stylists about hair fashion. He regularly teaches at the Institute of Courage, a hair academy established by Michael O'Rourke, founder of Sexy Hair Concepts located in the Topanga Canyon just outside Los Angeles as well as at the Paul Mitchell School in Delaware.
Owner of  J. Christian Studio     jchristianstudio.com     7465 Lancaster Pike     Hockessin, DE     302 235 2306