It's The Most (Of The Time) Wonderful Time Of The Year!
|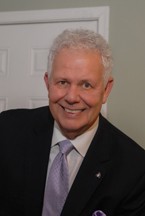 By Michael Waite
Director, Marketing & Community Relations
Have you checked your calendar lately?  In case you didn't realize it, another holiday season will soon be upon us, or is already here depending on when you're reading this article.
This is the time each year we set aside to celebrate traditions, family, friends and the blessings that we have.  It is the most wonderful time of the year…for most.  But as we make our way into this festive season, we are also reminded of the misfortunes around us.  From those who won't be celebrating because they've lost loved ones, to our neighbors struggling to make ends meet trying to keep a roof over their heads and food on their tables.  And, there are those who are facing catastrophic illnesses who'll be spending this season in the hospital.
At Blood Bank of Delmarva (BBD), we're constantly reminded of those who are suffering because the blood and blood products we manufacture from donations are being used to treat those patients every day.  From the trauma patient who needs an immediate transfusion of red cells to replace the blood they've lost in an accident, to the cancer patient who needs the lifesaving properties of a platelet donation, or a burn victim being treated with plasma, the patients at the hospitals we serve count on the generosity of blood donors all year long who donate the lifesaving gift of blood.
The holiday season brings out the best in all of us as we set aside our differences and think about others.  If you want to get into the true spirit of giving that surrounds the holiday, there is no more personal gift you can give another human being than a gift that literally comes from you…a blood donation.  The greatest satisfaction of all is knowing that your donation will go directly to help save a patient in a hospital in the Delmarva region.  There truly is no greater gift you can give another human being…it's why we call dedicated blood donors our Heroes.
But why should YOU give?  Many who are able to donate simply don't, thinking somebody else will do it…they don't need my blood.  And that is where you're greatly mistaken.  65% of the US population cannot donate blood due to a variety of reasons including travel, medications and medical conditions that affect eligibility.  Of the 35% that are eligible, less than 10% of that population actually does.  That means a very small percentage of our community is keeping the rest of the country's blood supply intact.  If it were not for this small group of dedicated donors, the nation's blood supply, already in a critical state, would be in far worse shape.  Donating blood is a true community effort because well over 96% of the blood that's collected here stays here for the patients who need it.  I can safely say you'll not find a donation outlet that has more of a direct impact on our own community.
The biggest challenge facing blood collection centers in the USA is the ability to cultivate new, younger donors.  The current donor base in our country is aging rapidly and with a shortage of new donors to take their place, the challenge of providing a safe and adequate blood supply becomes more challenging every day.
So as we enter this season of giving, Blood Bank of Delmarva asks you to seriously consider giving the most personal gift of all and donate blood.  Not only will you feel an immense sense of self satisfaction for having helped save a life, but you'll also be assuring that our community will always have a robust supply of this lifesaving gift on hand should you or any of your loved ones ever need it.  We never know what unexpected life-changing event may happen next, which is why BBD is committed to making sure our community and the hospitals we serve are always ready for whatever happens.
To become one of our lifesavers, simply make an appointment to visit one of our five convenient donor centers across the Delmarva, or attend one of the hundreds of mobile draws we conduct each year in communities all around the peninsula.  You'll find useful information about blood donation and the donation process on our website at DelmarvaBlood.org, download our mobile app or call us at 1 888 8-BLOOD-8 and talk to one of our highly qualified associates.
From all of us at Blood Bank of Delmarva we wish you a happy, healthy and joyous holiday season!
Michael Waite, former on-air radio personality at WJBR, is the current Director of Marketing & Community Relations for Blood Bank of Delmarva, a position he has held since February 2011. Michael is the organization's primary media spokesperson and collaborates with executive management on strategic initiatives to improve organizational performance. He also manages community relations and leads the Blood Bank's fundraising efforts. He is a past President and current member of the Board of Directors of the Ronald McDonald House of Delaware, a former board member for the American Red Cross of the Delmarva Peninsula, a 2011 recipient of the Governor's Award for Volunteerism and a University of Delaware HRIM Renaissance Award winner.
Be Someone's Hero. Give Blood.
DelmarvaBlood.org      1 888 8-BLOOD-8
Scheduling Is Easy! Download Our New App!