Intention into Action in 2016
|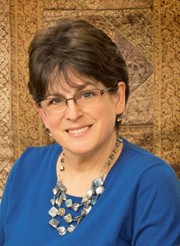 Follow your Business Compass to a Place called Purpose
By Donna M. Duffy
Do not follow where the path may lead. Go instead where there is no path and leave a trail. ~Ralph Waldo Emerson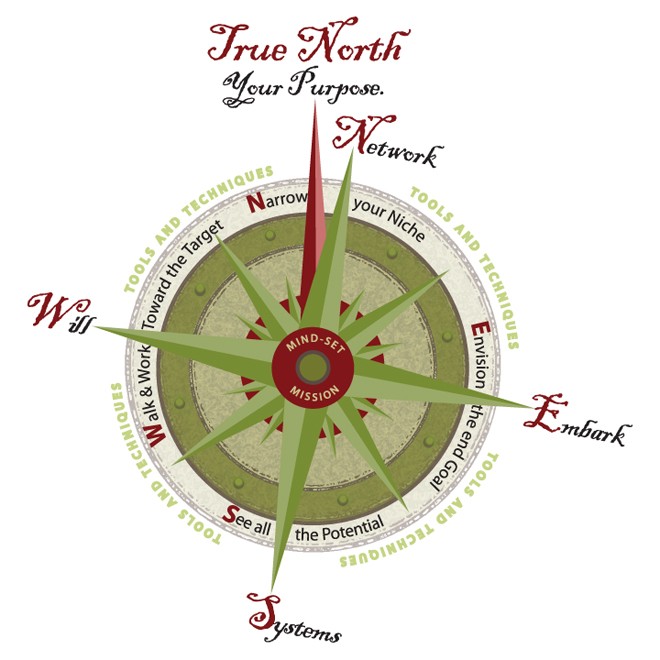 It's not enough to just run a business; instead as entrepreneurs, we should craft a life and business of impact and influence.  The more our passion and purpose, products and services align with the needs in the marketplace, the greater that impact will be.   How we best serve and deliver excellence and value must be coupled with a great sense of purpose if we intend on establishing authenticity and credibility.
So here are several ways to be sure your compass is set to True North and leads you continually in the direction of service and success!
The Inner Compass–Mindset and Mission
N: Narrow your niche; align it with the needs/wants of prospective buyers and clients
Knowing who you are meant to serve allows for a great sense of ease and abundance.  Not having to chase after every sale allows your marketing message to best match those meant to receive it; with whom you have the greatest alignment.  This calls for sharpened sense of understanding of why you are in business and who resonates with the products or services you have to offer.
S: See all the potential and possibility there is for you 
Now that you have greater clarity, you begin to see that opportunities that are there for you and for those who will buy from you.  Keeping your vision and scope alive and aware to what's around you allows you step in because you're ready.  You know that, "when the student is ready, the teacher appears," so you will be equipped for what you need as you go toward it.
E:  Envision the end goal and embrace your dream
Only with a view to your end goal will you know when you've arrived at your destination.  So casting vision, mapping out your manifesto, getting clear on what you bring to the world and crystallizing your WHY, are all essential to staying on track as you pursue that which is tucked in your heart to do.
W: Walk and work in that direction until you get there
Everyday, take positive, intentional, deliberate action in the direction of your goals and dreams.  Everyday serve with your whole heart; with excellence, in the areas of your expertise.  Steady, consistent, micro actions lead to a big return over time.
The Outer Compass–Tools and Techniques
N: Network with others both live and virtually
In order to make an impact in the marketplace, you need to be seen.  We always say that presence precedes profit so whether you connect over coffee, at an event or online through social media, it's essential that those who need your products and services can readily find you.
S: Set up systems for your marketing and sales
To truly be successful and scale in business, you will need solid, repeatable systems and strategies in place.  Everything from email, social media, blogging and networking should have a strategy that fits into an overall system.  So much time is wasted reinventing the wheel and going back to the drawing board when instead the time would be much better spent crafting and creating templates that can be used again and again.
E: Embark continually on ways that keep your expertise in front of others
You can be great at what you do but if no one knows you, then you're like the best kept secret.  It's time to get out there.  Mix and mingle, connect and collaborate, teach and share your ideas with the world.  It will not only bolster your offerings of products and services but build trust and credibility in the process.
W: Willing carve out time in your schedule to read and learn as well as rest and recharge
Fresh ideas and additional revenue streams come from having time to uptake new information.  When you're too busy or stressed, always on the go, always in tactical mode, you leave no time to ponder better strategies and ways of doing things.  Determine that in this New Year, you'll make time for yourself, which in turn, will greatly benefit your business as well.
True North–The Place called Purpose
As you enter into this New Year and the next 90 Days, and work with excellence, in your business every day, keep these questions in mind and refer back to them to keep you on course:
WHY are you doing what you're doing?
WHAT is the most significant thing you bring to the marketplace?
WHO are you serving and how can you best serve them?
HOW do you know when you get there?
At the beginning of a New Year, quarter, week or day–even this very next hour; take time to gain the clarity and certainty that what you bring best serves those who buy from you.
If you need greater clarity and direction for your inner compass or strategy for your outer compass, we would love to meet with you. Schedule a 30 Minute Marketing Fog Lift to get clear on ways you can find True North and take your business to the next level to make 2016 your best year yet!
TESTIMONIALS
"… It will be only a few weeks shy of a year when I first stumbled on your booth at the Women's Expo and said, "I've got to know those girls!"  I am happy to say that quickly turned into not only a successful business relationship, but a personal connection that continues today.
… Every visit was an eye opener for me and my company.  I truly believe that your shared experience of a wife, mother and entrepreneur allowed me to refocus and spread my wings. Your ability to dive right in there was what I needed at the time to reroute my efforts and put our company back on track to grow.
… In attending your workshops and listening to you speak, your passion is contagious and always well received.  I consider you today as one of my mentors and feel especially lucky to have been taken under your wings.
We are looking forward to celebrating with you at the Expo! Congrats again on the book as I will be purchasing my copy!"  -Kelly Jones, The Cleaning Girl, Inc.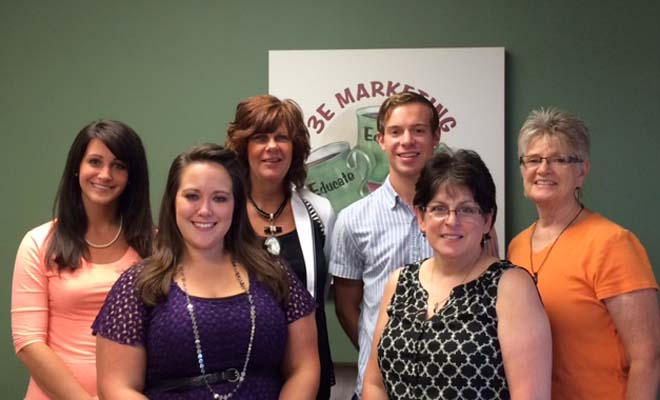 Jessica, Katherine, Marjorie, Zach, Donna & Pat
Donna Duffy is a dynamic entrepreneur and visionary who co-owns 3E Marketing Solutions whose talent for creative inspiration empowers, motivates and educates others. Donna's mission is to educate, equip and engage small business owners and organizations with affordable marketing strategies and solutions through workshops, coaching/consulting, implementation and events.  She embraces grassroots methodology, getting down in the trenches to meet business owners where they are and gains her greatest pleasure from the development of others.
Marketing Strategies • Workshops • Strategy Sessions
Coaching • Consulting • Implementation • Events
302.268.6234 
1201 N Orange Street  |  Suite 7313  |  Wilmington, DE 19801