IMPROVE-IT
|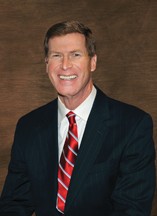 By Gilbert A. Leidig Jr., M.D., F.A.C.C.
Results from the IMPROVE-IT (IMProved Reduction of Outcome: Vytorin Efficacy International Trial) were presented at the American Heart Association Scientific Sessions in November 2014. The trial tested simvastatin vs. simvastatin/ezetimibe (Vytorin 40/10) in 18,144 patients randomized within 10 days of an acute coronary syndrome. Patients had baseline LDL between 50 and 100 if they were on lipid lowering medication and between 50 and 125 if not receiving these medications.The patients were followed for a median of six years and Vytorin group had a 6.4% relative risk reduction in the primary endpoint of death, heart attack, stroke, hospitalization for unstable angina or coronary revascularization. The absolute risk reduction was 2% in the Vytorin group (34.7 vs. 32.7%) translating into one primary event prevented for every 50 patients treated and the benefits began to emerge after one year of randomization. The incidence of ischemic stroke was less in the combination therapy group (3.4 vs. 4.1% over seven years) as was the myocardial infarction rate (13.1 vs. 14.8%).
When recurrent events (of which there were 4,231) are examined, the relative risk reduction was more robust at 9% and looking at strokes, heart attacks and death there was a 12% reduction in favor of Vytorin with a 13% reduction in nonfatal heart attack and 23% reduction in nonfatal stroke.
Mean LDL fell to 54 mg/dl in the Vytorin group and to 70 mg/dl in the simvastatin group supporting the hypothesis that lower LDL levels result in lower cardiovascular events. Significant rises in HDL 48.1 vs 48.7 and decreases in hs-CRP (3.8 vs.3.3) were also seen; once again favoring the combination therapy group. More patients in the simvastatin–ezetimibe group than in the simvastatin monotherapy group achieved the dual goal of an LDL cholesterol level of less than 70 mg per deciliter and a high-sensitivity C-reactive protein level of less than 2.0 at one month (50.6% vs. 30.5%).
There was no increased risk of adverse events seen in ezetimibe/simvastatin cohort vs. the simvastatin only cohort. 10.1% of the monotherapy patients discontinued therapy due to adverse reaction vs. 10.6% in the combination group.
Ezetimibe now looks to be a powerful addition to the therapy of patients following acute coronary syndromes with both low and elevated levels of LDL cholesterol. The drug is well-tolerated with minimal high-risk side effects and no major drug interactions. The only reported minor side effect is a low incidence of liver transaminase elevation. Ezetimibe works by decreasing the sterol transport across the intestinal brush border and comes in one dose, 10 mg. In this study it was used as the combination drug with simvastatin but it is available individually to pair along with another statin drug.
Simvastatin is cleared by the CYP3A4 pathway, so with concomitant use of drugs that inhibit this pathway, simvastatin must be used with caution. With amiodarone, diltiazem and verapamil no more than 10 mg of simvastatin is recommended and use no more than 20 mg of simvastatin with amlodipine and ranolazine (Ranexa) therapy. The use of simvastatin should be avoided with cyclosporine, erythromycin, clarithromycin, nefazodone and HIV-protease inhibitors. Lovastatin is also mostly metabolized through the 3A4 pathway but atorvastatin much less so and therefore is preferable with concomitant therapy with the listed drugs. All statins should be avoided in patients using ketoconazole and itraconazole as all CYP pathways are inhibited by these two agents.
Dr. Leidig has been a member of Cardiology Physicians, P.A. since June of 1996. Dr. Leidig obtained a Bachelor of Science degree, Summa Cum Laude, from Loyola College in Baltimore, Maryland.  He then attended the Universityof Pennsylvania School of Medicine.  His post-graduate training in Internal Medicine came during a residency at the Walter Reed Army Medical Center in Washington, D.C. where he met his wife Meaghen, a captain in the Army Nurse Corps. Dr. Leidig was an attending physician at Keller Army Hospital at the United States Military Academy in West Point, New York.  He then did a cardiovascular fellowship at Beth Israel Hospital, Harvard Medical School, in Boston, Massachusetts.  Dr. Leidig served as Chief of Cardiology at Womack Army Medical Center in Fort Bragg, North Carolina.  He was a consulting associate and interventional attending at the catheterization laboratories at the Duke University Medical Center. His recognitions include membership in A.O.A., and the Best Doctors in Delaware.  He is board certified in Internal Medicine, Cardiovascular Disease and Interventional Cardiology.
Dr. Leidig has a strong commitment to consultative and clinical cardiology. He has areas of interest including echocardiography, transesophageal echocardiography, and stress echocardiography.  Dr. Leidig has expertise in diagnostic catheterization as well as coronary stent placement and angioplasty. He also has expertise in peripheral vascular disease and stent placement and angioplasty for the treatment of peripheral vascular disease.  
Dr. Leidig and his wife Meaghen were married in 1985 and are the proud parents of Andrew, Patrick, Farrell and Molly.  Their family enjoys gardening, running, swimming, birding and hiking as well as reading, trivia, stamp collecting and current events.  Dr. Leidig has served on the the Pastoral Council at St. Mary of the Assumption Church in Hockessin and on the Salesianum School Board of Trustees.  Dr. Leidig is an avid fan of his hometown Baltimore Orioles and Ravens. The Leidigs welcomed Ellen Stoner to their family in October 2014 when she wedded their son Patrick.