HydraFacial: Highly Effective & Safe
|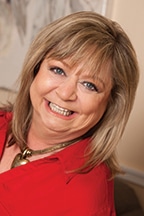 By Joanne Graves, Owner of Sanctuary Spa
HydraFacial has what it takes to keep you safe while delivering fantastic results for your skin. The system itself is self-contained with disposable tips, making cross-contamination virtually impossible. The technology behind HydraFacial MD works harder and smarter than the average facial. It achieves a more in-depth clean while infusing your skin with hydrating, nourishing serums. Many of our clients notice visible skin refinement, and an even, radiant skin tone after just one treatment and have added it to their monthly treatment program. The fact that it's a simple 30-minute treatment with no irritation or downtime makes it the perfect remedy for minimal contact during this crazy COVID world in which we now live.  
HydraFacial's serum delivery system works as a multi-step procedure that cleanses, exfoliates, and extracts to remove dead skin cells and impurities while replenishing your skin with vital nutrients, antioxidants, peptides, and hyaluronic acid. The result? Maximum hydration and dewy, gorgeous skin. Come get your glow on!
HydraFacial MD is a highly effective treatment for long-term skin health and targets the unique skin concerns each of our clients face. The procedure can be customized to suit even the most sensitive skin types and a wide range of skin concerns. Many acne-prone clients have found HydraFacial to be a key component in their acne treatment plan's overall success.
While I recommend monthly treatments to maintain skin health and improve the appearance of fine lines, wrinkles, uneven skin tone, and oily and congested skin, more frequent treatments (as often as weekly or bi-weekly) will profoundly accelerate your results.
When scheduling your HydraFacial, I encourage you to consider adding a Celluma LED session, as well. Though the Celluma LED can be, and is, a stand-alone treatment, when used in combination with the HydraFacial, the results can be quite remarkable! While the HydraFacial is delivering immediate results, the low-level light therapy of the FDA approved medical device created by NASA affects many different cell types at many different levels. What does this mean for you? Well, without getting too technical, photons are absorbed into the body via cells into the mitochondria to trigger a biochemical reaction that produces collagen and elastin fibers that provide structural strength to your skin, hair, and nails. It is the most non-invasive, side effect free option to reverse the signs of aging skin. It is not a quick fix as it works on a cellular level, and you will achieve the most dramatic results with a series of treatments, but the outcome is impressive!
Call Sanctuary Spa at 302-475-1469 for your appointment today or visit                        www.mysantuaryspasalon.com
Testimonial
"Besides a little tingling when the mix of acids is applied to the skin, all I felt was a little suction from the surface of your skin—it was painless and extremely gentle. And to put this in perspective, I commonly classify my skin as ultra-sensitive. In less than 30 minutes, I was finished and ran over to a mirror to inspect. I was shocked at my skin's glowing, revitalized look. It looked even in tone, the texture was smooth even to the touch, my skin didn't feel tight or uncomfortable anymore, and I even had a little glow that only my dewy highlighter palette can usually achieve." ~ Victoria 
HydraFacial is registered in the United States Patent and Trademark Office by Edge Systems LLC. Copyright © 2017 Edge Systems LLC. All rights reserved. P/N 19716-03-A
Contact us at www.mysanctuaryspasalon.com or call us at 302-475-1469 for a personalized consultation!