HydraFacialTM WIIFM?
|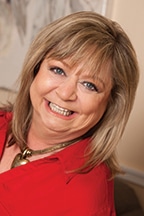 By Joanne Graves, Owner of Sanctuary Spa
What's in it for me? Isn't that the question we all want answered? Is the HydraFacial really worth it? Does it really live up to all the hype? Is it all that it claims to be?
Oh, my friends, let me just say yes, yes, yes, to all of the above!
HydraFacial™ is the only hydradermabrasion procedure that combines cleansing, extraction, hydration and antioxidant protection simultaneously. This multi-modality platform detoxifies the skin through lymphatic therapy and optimizes skin health.
HydraFacial uses a patented Vortex-Fusion® delivery system. When applied with the proprietary vacuum technology and serums, it creates a vortex effect that easily dissolves and removes impurities while introducing hydrating skin solutions with potent antioxidants. This allows for non-invasive skin resurfacing to effectively cleanse, exfoliate and extract impurities while delivering serums filled with antioxidants, peptides and hyaluronic acid.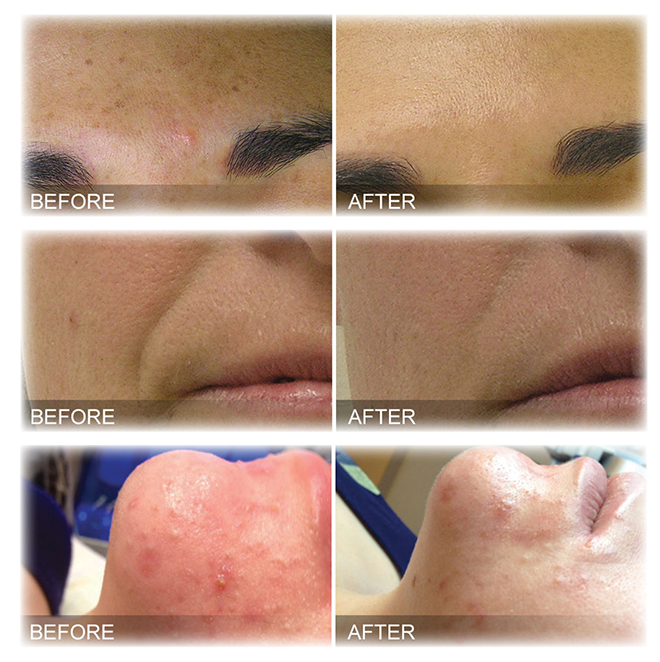 Allow me to walk you through this one of a kind, often imitated, though never duplicated (yikes, I sound like Aladdin's genie!) results driven treatment.
Following are the three, painless, noninvasive, no downtime steps to your best skin ever!
Step 1: Cleanse + Peel  
A physical and chemical peel to cleanse and exfoliate.
Step 2: Extract + Hydrate
Remove debris from pores using painless suction, while nourishing with intense moisturizers.
Step 3: Fuse + Protect 
Detoxify and protect the skin from environmental free-radicals while replenishing the skin's natural hydration and elasticity.
To further customize your treatment  you can opt to add boosters to address specific skin concerns such as fine lines and wrinkles, or discoloration and age spots. 
It's that simple, and that powerful. In as little as 30 minutes you're on your way to putting your best face forward!
Back to my original question, what's in it for me, or you? The best skin of your life!  HydraFacial's mission is to restore the health of your skin and maintain the healthiest skin possible.
If I may borrow the slogan of a famous sneaker manufacturer, JUST DO IT! I promise you, not only won't you regret it, you'll wonder why you've waited so long!
P.S. HydraFacial is the #1 most requested treatment for brides and their moms
HydraFacial is registered in the United States Patent and Trademark Office by Edge Systems LLC. Copyright © 2017 Edge Systems LLC. All rights reserved. P/N 19716-03-A
Testimonial
"Besides a little tingling when the mix of acids is applied to the skin, all I felt was a little suction from the surface of your skin—it was painless and extremely gentle. And to put this in perspective, I commonly classify my skin as ultra-sensitive. In less than 30 minutes, I was finished and ran over to a mirror to inspect. I was shocked at my skin's glowing, revitalized look. It looked even in tone, the texture was smooth even to the touch, my skin didn't feel tight or uncomfortable anymore, and I even had a little glow that only my dewy highlighter palette can usually achieve." ~ Victoria
Contact us at www.mysanctuaryspasalon.com or call us at 302-475-1469 for a personalized consultation!