Highlight On Age Advantage Senior Care Services & Caring Staff
|
Years ago, I went through so much caring for my parents. It was so difficult, and it made me realize that I could use my personal experiences to help others who feel overwhelmed and lost, in trying to care for their loved ones. Fortunately, I have found an amazing staff to support my endeavors. I'm going to attempt to highlight my fabulous staff and some of the feedback from a few of our clients.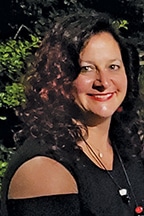 Kristin Stetler Donovan, Owner & Director
Throughout my life I have been passionate about caring for others.  As a young girl, I volunteered. As a young woman, I had the honor of caring for my mother and my father. Currently, I am honored to hold the title of Mother to three beautiful boys! I am married to a wonderful husband who supports and encourages me in my personal and business endeavors. I was born and raised in Delaware and will more than likely always reside in Delaware. I graduated from University of Delaware with a BAAS in Interpersonal and Organizational Communication. Then I joined MBNA, where I worked and managed for many years before leaving to raise my children and care for my parents. 
Now that my children are older and my parents have passed away, it only seemed logical that I take my 25 years of management and caregiving skills and begin a new chapter of my life. I lost my parents and a sibling within a three-year timespan. This inspired me to open my agency and serve those who were tired and in need of additional support. No one knows better what being a caregiver for a loved one entails than someone who has been through it.
My desire in life is to find a way to help as many people as possible. Now, together with my staff, we are doing just that.
Ensuring safety, preserving dignity, and serving respectfully are our utmost priorities! Quality care starts with a careful and meticulous hiring process, hiring only those who meet our high standards and are truly committed to the families we serve. Our staff has a unique ability to match people with just the right caregiver: one who is compatible with our client's care requirements, lifestyle, and personality.  There is a perfect caregiver for everyone, and we won't stop until we find the perfect match!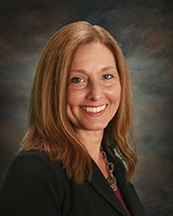 Michele Strum, Field Supervisor
I have served as a Community Relations Director in the senior-living industry for over 12 years. I am passionate about working with people of all ages. Blessed with very giving parents, I watched them at a young age care for my grandmother and two uncles. In addition, they cared for elderly neighbors who did not have family in the area. I learned quickly that when someone ages, it does not change how they think or who they are as individuals. What it does change is their ability to do all the things that they did when they were younger. Getting older is frustrating; it can also bring on painful challenges, physically, cognitively, and emotionally. This can take a toll on seniors and their families. Often seniors must give up what they are used to: their independence, their homes . . . frequently, family members must move away for jobs or other reasons. No matter what happens in life, as individuals, we still want to appreciate life and those around us and, most of all, be treated respectfully. After years of working in senior living, it has been an amazing experience to join a local, family-owned company where the owners and the staff truly have the heart for helping seniors on so many levels. In addition to helping our clients, I get to meet and hire caregivers who also want to make a difference in the everyday lives of seniors.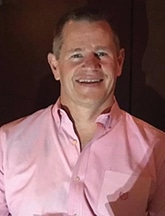 Charlie Donovan, Office Manager
I met Kristin Stetler in February of 2014, when Age Advantage of Delaware was in its infancy. I was enamored by her personality, as well as her courage to open her own business and the passion she had for it. Her devotion and compassion for people was undeniable. Whether it was for; her own children, her senior clients and families, or her employees; I had never met such a devoted, caring person. That is why, in February 2015, I asked for her hand in marriage. I assisted Kristin in her business any way I could, while continuing my own career as a Landscape Designer. The following year, we decided I should join Age Advantage full time. I wear many hats, helping out wherever needed, but my focus is mainly; human resources, payroll, billing and long-term care claims. 
Over the years I have had the privilege of getting to meet and know so many clients and their families. What I love most about being part of Age Advantage is the peace of mind I am able to bring to our clients and their families.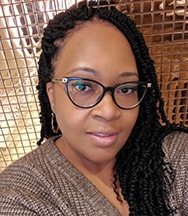 Nakeysha Cassidy, Scheduling & Office Supervisor
I started working at Christiana Care as a Patient Care Tech (PCT). After about six years, I left the hospital and assisted in the care of my grandmother who had leukemia until her passing. While caring for her and seeing the needs of some seniors in our community, I wanted to give my assistance to them in their daily lives at home. Working at a home care agency gives me the ability to meet so many clients and hear about their lives and experiences. Bringing comfort and compassion to our clients is the best part of my day . . . and knowing we can assist them to stay in their homes and feel safe that someone will be there to help. There is no other place I would want to work other than Age Advantage Senior Home Care! We are not just an agency, but a family who cares for our seniors and their families!
Client Testimonials
"Thank you so much for taking care of my dad these last several years. Your support allowed him to live with dignity and independence he otherwise would not have experienced. We are forever grateful for your service and dedication." ~ Mike R.
"Thank you so much for your extraordinary service and level of professionalism. If you ever need a reference, I am happy to provide one." ~ Ann N.
"Once again, I want to thank everyone at Age Advantage for the help and support you gave Helen over the years. You made her final years as enjoyable as humanly possible." ~ Bill D.
"Thanks so much for your help staying ahead of the proverbial curve. Stuff happens and you guys always respond. What a great team of aides you guys have access to, highly qualified and very professional and a pleasure to work with. Keep up the great work. We look forward to future and continued aide service with you." ~ Chris G.
Caregiver Testimonials
"As you know, my heart is full of admiration and appreciation for you and all you do to better the lives of so many. Because of you I'm able to fulfill my passion of serving the elderly. I pray that every sacrifice you've made, all the good you've done, will be returned to you; shaken down, heaped up and running over! You're awesome!" ~ Aletta S.
"I was looking for a job that I was passionate about — caring for people. I ran into someone who mentioned Age Advantage, and when I went to apply, not only was the orientation with the owner very informative, but it was great fun too. It was time well spent learning about the agency and the industry.  If you are looking for someone to care for your loved one or if you have a passion for caring for the elderly, I highly recommend Age Advantage." ~ Patricia J.
"I've been working for Age Advantage for almost three years. What I love most about my job first and foremost is working with seniors. My top priority is giving them the best care they need with the help of Age Advantage. My employer Kristin is amazing to work for, and she makes sure that I have every support that I need to meet all demands of my position. I appreciate everything that she has done and still does. I enjoy working for her and being a part of her company!" ~ Luz C.