Evaluating Your Risk For Financial Exploitation
|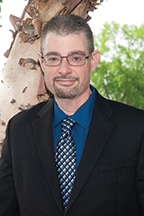 By Frank Demarinis  
Our client "Mary" was referred to us through Department of Services and Adult Protection. She was concerned her investments and financial resources were dissipating far beyond her expenditure. When she decided to move to an assisted-living community for some level of support and required Medicaid assistance, she was denied approval as there were unexplained transfers of monies considered "gifting." Unfortunately her niece (her Power of Attorney) utilized funds for personal use: car payments, credit card bills, etc. over a five-year period for some tens of thousands of dollars. As she was legally assigned the POA she was legally able to transfer funds to her own account on an ongoing basis. Mary was denied services due to the "lookback period." 
Delaware is home to 248,300 adults over 60 years old, of which 18.6% are estimated to have lost a total of $1.15 billion in the last year. That's nearly 46,300 cases in total. Mary's case is unfortunately not unique, an AARP recent report shows 55% of financial exploitation is from a family member, friend or caregiver. Maintaining a professional Power of Attorney agency is becoming almost a necessity for some who do not have a local designee they can trust.
10 tips for preventing elder fraud
Despite the worrying prevalence of elder financial exploitation, there are some simple steps seniors and their friends, caregivers, and relatives can take to prevent fraudulent activities:

 

Plan ahead to ensure assets are fully protected and your wishes will be followed. You might want to talk to a financial advisor or an attorney to find the best options for you.
Always shred bank statements and receipts as well as unused credit cards before you throw them away.
Never discuss your financial information with anyone you don't know or trust. This includes giving someone your bank details, Social Security number, and any other financial information over the phone.
Order a copy of your credit report every year to make sure it's accurate and that there aren't any accounts on there that you don't recognize. You could also sign up for identity theft protection so professionals are constantly monitoring your accounts for suspicious activities.
Thoroughly check credentials and references before you hire anyone, and don't give workers access to your financial information. For example, you may want to lock up your account statements, checkbook, and other sensitive documents while others are in your home.
Look out for charity fraud hoaxes by doing thorough research into the charity, not responding to solicitations for donations, not sending any of your bank details or mailing cash, and discussing the charity with your friends and family first.
Never pay taxes or fees to collect lottery "winnings" or sweepstakes.
Pay for things using your debit or credit card so you have a paper trail of all the transactions you've made.
Trust your gut. If something doesn't feel right, tell someone. And if you do feel threatened or intimidated (or you're concerned for an elderly person you know), contact your local Adult Protective Service.
Finally, don't be afraid to say "no." This is your money and you're entitled to say how you want to use it.
Senior Advisors of Delaware, LLC is a collective partnership of attorneys, realtors, advisors, and other professionals. We also offer Power of Attorney services for ongoing support, and emergency response in a medical crisis. If it's not yet time to sell home but you are 85+ and at risk for frequent hospitalization ask about our stay-at-home grant! Call us for a free consultation. Frank Demarinis at 800-564-0173.
1-800-564-0173