Helping Delaware Hear Better!
|
For over 20 years, the audiology staff at Hearing Services of Delaware has been helping people hear better by providing the highest quality hearing health care. Hearing Services of Delaware is recognized as a premier hearing health care practice in Delaware and is the preferred referral for physicians. 
At Hearing Services of Delaware, we do a lot more than fit hearing devices! Our commitment to helping people hear better is exemplified by the follow-up services and attention that we provide our patients with, to ensure their success with amplification.
As Audiologists, we specialize in the diagnosis and treatment of hearing loss. We are committed to providing an experience where you can learn about your ears and hearing as well as the the best solutions and options that fit your listening needs. We've helped Delaware hear better for over 20 years – let us provide you with a personalized solution to better hearing today!
 Testimonials
"I hear much better and more clearly at meetings, movies, and church." ~  Margaret S., Middletown, DE.
"I can't say enough good things about the service and care I have received from Hearing Services of Delaware. It is excellent."  ~  Elizabeth S., Newark, DE.
For more information, call 302-836-9870 or 302-376-3500.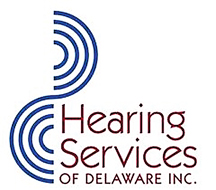 Kiijuana Cann, Au.D.
Rebecca Holowka, MS, CCC-A
Lisa Marencin, MS, CCC-A, FAAA
Stacy Sanders, Au.D