Don't Let That Urge To Go Rule Your Life.
|
Your Urogynecologist Can Help.
That strong, sudden need to dash to the bathroom always seems to happen at the most inconvenient time.
You are in the middle of the supermarket, shopping for a family dinner. You are heading to an important meeting at work. You are on your dream vacation, walking the beach at sunset with your husband.
It's called overactive bladder or urge incontinence, a condition in which your bladder contracts involuntarily and you wind up wetting yourself. It doesn't take long to become a major bother. In fact, some women hesitate to leave their homes because they worry about having an accident.
But you don't have to let an overactive bladder rule your life! Your urogynecologist can help with a number of strategies that can greatly improve the quality of your life. Urogynecologists are specialists who are highly trained in both gynecology and female urology.
Overactive bladder is triggered when the nervous system connected to the bladder doesn't work properly. There are factors that make it more likely that a woman will develop an overactive bladder: multiple pregnancies, being overweight and having a family history of the condition.
Mind over bladder
Many women are successful in learning biofeedback techniques to train their bladders and avoid accidents. Think of it as mind over bladder. The technique is called "timed voiding" because it establishes a schedule for going to the bathroom.
For starters, your doctor will ask you to fill in a chart of the times you go to the bathroom on your own, as well as the times you leak before you can get to a bathroom. Essentially, you are keeping a diary.
Soon, patterns will appear in the chart. That is helpful because if you know when you have the urge to go to the bathroom you can go sooner and avoid accidents.
Worried that you will forget and wait too long? Set an alarm on your watch or phone as a reminder.
After a while, you can start strengthening your bladder by timing trips to the bathroom farther apart.
Avoid caffeine, spicy foods
A simple way to improve the situation is a change in diet. For starters, avoid caffeine, artificial sweeteners, citrus, and spicy foods that can irritate the bladder. Many women are pleasantly surprised at how much their lives improve after they give up diet sodas and artificial sweeteners.
Some women drink fewer fluids in an attempt to control leaking. In fact, that can make the situation worse because their urine becomes more concentrated and that can irritate the bladder.
Instead, drink water in smaller amounts during the day to make sure you are getting enough water and your urine is diluted. Cut back on fluids a few hours before bedtime to minimize trips to the bathroom during the night.
Another alternative is physical therapy. Essentially, you will work with a therapist who acts as a personal trainer and will teach you exercises to strengthen the muscles under the uterus, bladder, and bowel so that you are less likely to leak.
There are also a number of medications that relax the bladder and reduce involuntary leaking.
In the past, some of these medications had unpleasant side effects, including dry eyes, dry mouth and constipation. Happily, there are now drugs on the market that work just as well and are much easier to tolerate.
A pacemaker for the bladder
In a small percentage of cases, overactive bladder persists despite medications, physical therapy, and changes in behavior.
Another option is a pacemaker of sorts for the bladder. It was approved by the Federal Drug Administration to treat urge incontinence in 1997. Still, many people haven't yet heard of it.
The treatment is called sacral neuromodulation and involves a tiny device that is implanted just above the buttocks in an outpatient procedure that takes less than 30 minutes. It works by sending mild electrical stimulation to the nerves of the bladder.  This procedure results in improved control over urge incontinence.
It's important to evaluate both your options and your lifestyle to make the best choices for yourself. It's perfectly okay for a woman who doesn't have the time or inclination to work with a physical therapist to opt for medication. A woman who wants to avoid medication might decide to give up spicy foods and diet sodas and to lose weight.
The process starts with a visit to your urogynecologist. Together, we can come up with a solution for your overactive bladder.
You should always consult with your doctor before making important medical decisions.
For an appointment call the Christiana Center for Urogynecology and Pelvic Surgery 302-623-4055. Howard Goldstein, D.O., Babak Vakili, M.D., and Emily Saks, M.D. are the only urogynecologists in Delaware who are board-certified in female pelvic medicine and reconstructive surgery.
The Christiana Care Center for Urogynecology and Pelvic Surgery
4735 Ogletown-Stanton Road
Medical Arts Pavilion 2, Suite 1208
Newark, DE 19713
Christiana Care Center of Women's Health
3706 Kennett Pike, Greenville, DE 19807
Smyrna Health & Wellness Center
100 South Main Street, Suite 215, Smyrna, DE 19977
call 302-623-4055 or visit www.christianacare.org/urogynecology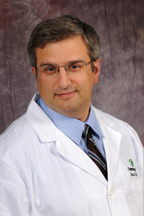 Babak Vakili, M.D., is the director of the Center for Urogynecology and Pelvic Surgery. Dr. Vakili is a fellow of the American College of Obstetrics and Gynecology. He completed a fellowship in Female Pelvic Medicine and Reconstructive Surgery at the Louisiana State University Health Science Center in New Orleans, LA.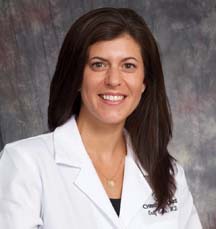 Emily K. Saks, M.D., MSCE, is a urogynecologist with the Christiana Care Center for Urogynecology and Pelvic Surgery. Dr. Saks completed a residency in Obstetrics and Gynecology at Pennsylvania Hospital in Philadelphia and has completed a fellowship in Female Pelvic Medicine and Reconstructive Surgery at the Hospital of the University of Pennsylvania.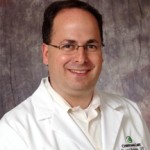 Howard B. Goldstein, D.O., MPH, is a fellow of the American College of Obstetrics and Gynecology. He completed a fellowship in Female Pelvic Medicine and Reconstructive Surgery at Cooper University Hospital in Camden, NJ. He currently serves as the Director of Research and Education for the Division of Urogynecology.