Celebrating 60 Years of Saving Local Lives
|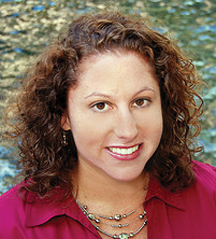 By Christine E. Serio, External Communications Specialist, Blood Bank of Delmarva 
This year, Blood Bank of Delmarva (BBD) is celebrating its 60th Anniversary of serving the Delmarva Peninsula and supplying blood and blood products to the local community.
"For 60 years, we have been proud to serve our community and play a vital role in saving the lives of so many patients in hospitals on the Peninsula," Roy Roper, Blood Bank of Delmarva President and CEO, said. "We are privileged to have so many dedicated donors who throughout the years, and continuing today, have shown their willingness to roll up their sleeves and share the most personal gift of all—the gift of life."
In the 1950s, it became apparent that chronic blood shortages caused the postponement of surgeries and dangerous situations. As a result, in 1954, Blood Bank of Delaware was founded by community leaders led by James F. McCloskey.  Several years later in 1961, the Salisbury Lions Club founded the Blood Bank of Eastern Shore and in 1991, the two merged into what we now know as the Blood Bank of Delmarva.
Throughout the years, BBD created an efficient system for collecting, testing, and providing blood to hospitals. Today, the nonprofit organization supplies more than 100,000 units of blood and blood products annually to the 16 hospitals on Delmarva for more than 20,000 patients who need blood transfusions each year.
Over its six decades of existence, BBD has had hundreds of thousands of members who have helped ensure that Delmarva doesn't have a blood shortage. The organization has built a reputation of reliability, professionalism, and innovation. Lab expansions with more sophisticated testing capabilities and expanded benefits to members has reaffirmed BBD's crucial role on Delmarva.
"BBD continues to find new ways to serve our members and our community," Roper said. "We are grateful to everyone who has supported us as a blood donor, staff member, financial contributor, volunteer, or champion of our mission over the past 60 years. We look forward to another 60 years and beyond of service to our local community."
For more information about Blood Bank of Delmarva, to schedule an appointment, or to make a financial contribution, visit www.DelmarvaBlood.org, call 1 888 8-BLOOD-8 or download BBD's free mobile app on your Android or iPhone.