Hello Sunshine!
|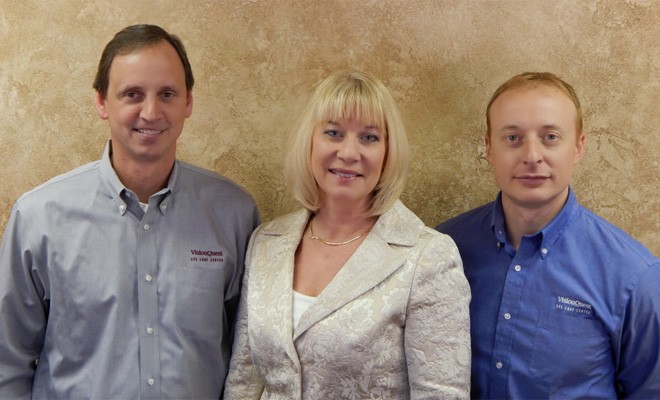 Philip J. Gross, OD      Michele R. Haranin, OD     A. Aaron Yatskevich, OD
Spring and summer coming around means a few things to us here at Vision Quest Eye Care Center. The most important though is sun protection! A great pair of sunglasses is much more than a fashion accessory. Sunglasses help protect your eyes against a varying group of aliments such as: cataracts, macular degeneration, and even eye cancer. There are many types of sunglasses but some helpful tips as to what to look for will lead anyone in the right direction.
As an eye care provider, most of our patients ask for the benefits of polarization. Polarization is the best sun protection you can get for your eyes. Not only is it 100% UVA and UVB protection but it adds additional glare protection that a standard tint does not. Glare that you would encounter while driving, on the water, or while doing any number of outside activities is horizontal. Polarization helps eliminate most of this while providing comfort and the eye protection you need. If cost is a factor when looking for a pair of sunglasses, then search for UV protection and coverage. Making sure all UV rays are blocked will make your sunglasses effective in their job. However, if you ask us, you can never spend too much on eye protection.
Another question we find our patients asking is if it is more important to wear sunglasses as you get older?  The answer is that it is important for people of all ages to wear sunglasses. Children and adults alike can feel the effects of sun exposure on the eyes so it is important for everyone to have a pair of shades handy. In fact, most UV exposure occurs under the age of eighteen.
Lastly, sunglasses are not something that should only be reserved for summer wear. Sunglasses will benefit you the most if they are used all the time. The suns rays have the same effect during the summer as they do in the winter. Cloudy days are also something that should not fool you. Sun protection is something that should be practiced everyday to make sure that your eyes are as healthy as can be.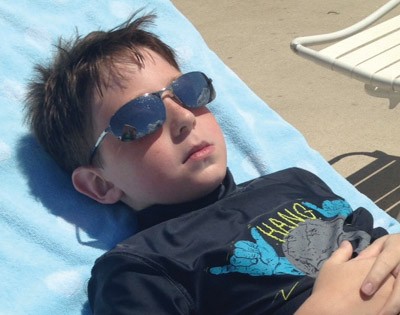 Vision Quest Eye Care Center
820 Walker Road
Dover, DE 19904
302-678-3545
www.vqeyecare.com
Office Hours:
Monday  9:30 AM – 6:30 PM
Tuesday  8:30 AM – 4:30 PM
Wednesday  8:30 AM – 4:30PM 
Thursday  9:30 AM – 6:30PM
Friday  8:30 AM – 1:00 PM
Patient Testimonials:
I have been seeing Dr. Gross at Vision Quest for about 5 years now and I have nothing but wonderful things to say about him and the staff at Vision Quest. — Carol B.
I was taken back less than 5 minutes after arriving. Everyone was super nice. The dr explained everything and was very thorough. The optical lab was also prompt and very patient and attentive. I had a very positive experience! Thank you!  — Mindy B.
Always a comfortable place to be. — Bonnie R.
Great place to come for eye problems. — Georgina C.
Best Eye Care Center in Dover –
I cannot begin to tell you how pleased I am with staff at Vision Quest. Everyone is so polite and courteous. They really listen to you and not only do they care about your eye health but your overall health as well. Dr. Gross is amazing and is always ready with great advice. I would never go anywhere else for my eye care. I have also recommended others and they have had the same experience.
— Crystal S.
I have been a patient of Vision Quest for many years and I've never had a bad expeience there. The entire staff is geared toward quality care and a comfortable experience. — Mike D.
Excellent as always –
I have been a patient for years and have always received excellent service. — Ray S.
The same person took care of me from arrival thru getting new glasses. She was very courteous, helpful and friendly. A real pleasure to work with. — Robert E.