Heart Walk
|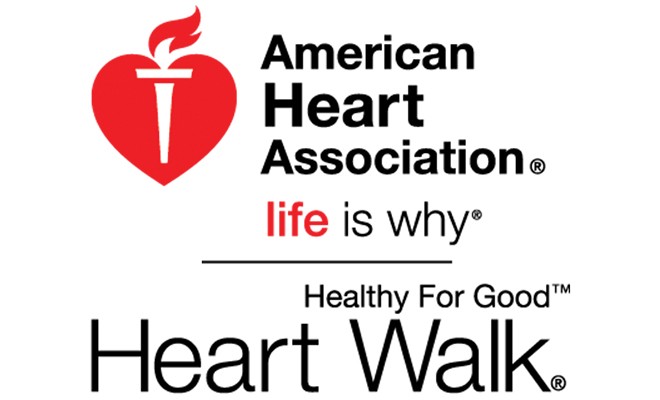 Mathew Gooch, CEO, HealthSouth Rehabilitation Hospital of Middletown, will serve as Chair of the 2018 Wilmington Heart Walk.  The Heart Walk will be held at the Riverfront in Wilmington on Sunday, September 9 and supports the American Heart Association, whose mission is to build healthier lives, free of cardiovascular diseases and stroke.
Mathew Gooch joined HealthSouth Middletown as Chief Executive Officer in 2014, after serving as CEO for a Pennsylvania hospital company. He serves on the Board of Directors for the American Heart Association in Delaware and is also involved in the Chamber of Commerce and Rotary Club.
The Wilmington Heart Walk is an opportunity for participants to walk in honor of those who suffer from heart disease and to raise funds for the advancement of research and treatment.  Heart disease is our nation's #1 killer, claiming nearly a million American lives a year, more than all forms of cancer combined. Stroke is the #5 killer and a leading cause of long term disability. But, around 80% of cardiac events can be prevented with education and prevention. The Heart Walk, under the AHA's umbrella program Healthy for Good, encourages Americans to make healthy choices including adding physical activities, like walking, to their daily routine.
"We are thrilled to have Mathew Gooch's leadership as Chair of the 2018 Heart Walk," said David Morris, executive director, American Heart Association in Delaware. "With such a respected and knowledgeable Chair leading the way, we are confident we will achieve the goals of our Heart Walk, which will support the advancement of transformational research initiatives and educational programs in our local community."
The 2018 Wilmington Heart Walk will take place on Sunday, September 9th at the Riverfront in Wilmington. Last year's event attracted over 2,500 participants and raised $323,000. This year's event goal is $375,000. The Wilmington Heart Walk is sponsored by Delmarva Power, Christiana Care Health System, Nemours/Alfred I. duPont Hospital for Children, HealthSouth Middletown, The Sallie Mae Fund, DuPont, Highmark Delaware, WSFS Bank and more.
About the American Heart Association and American Stroke Association:
The American Heart Association and the American Stroke Association are devoted to building healthier lives free of heart disease and stroke – America's No. 1 and No. 5 killers.  AHA funds innovative research, fights for stronger public health policies, and provides lifesaving tools and information to prevent and treat these diseases. The American Heart Association is the nation's oldest and largest voluntary organization dedicated to fighting heart disease and stroke.
About HealthSouth Rehabilitation Hospital of Middletown:
HealthSouth Middletown is a 34-bed inpatient rehabilitation hospital that offers comprehensive inpatient rehabilitation services. Serving patients throughout Delaware and the surrounding area, the hospital is located at 250 East Hampden Road and on the web at
Contact:
Laura Loro
Heart Walk Director