Handling Market Volatility
|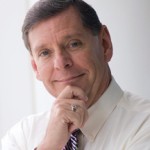 By Frederick J. Dawson, ChFC, CLU
Conventional wisdom says that what goes up, must come down. But even if you view market volatility as a normal occurrence, it can be tough to handle when it's your money at stake. Though there's no foolproof way to handle the ups and downs of the stock market, the following common sense tips can help.
Don't put your eggs all in one basket
Diversifying your investment portfolio is one of the key tools for trying to manage market volatility. Because asset classes often perform differently under different market conditions, spreading your assets across a variety of investments such as stocks, bonds, and cash alternatives has the potential to help reduce your overall risk.
Focus on the forest, not on the trees
As the market goes up and down, it's easy to become too focused on day-to-day returns. Instead, keep your eyes on your long-term investing goals and your overall portfolio.
Look before you leap
When the market goes down and investment losses pile up, you may be tempted to pull out of the stock market altogether and look for less volatile investments. But before you leap into a different investment strategy, make sure you're doing it for the right reasons. How you choose to invest your money should be consistent with your goals and time horizon.
Look for the silver lining
A down market, like every cloud, has a silver lining. The silver lining of a down market is the opportunity you have to buy shares of stock at lower prices.
Don't stick your head in the sand
While focusing too much on short-term gains or losses is unwise, so is ignoring your investments. You should check up on your portfolio at least once a year, more frequently if the market is particularly volatile or when there have been significant changes in your life.
Don't count your chickens before they hatch
As the market recovers from a down cycle, elation quickly sets in. If the upswing lasts long enough, it's easy to believe that investing in the stock market is a sure thing. But, of course, it never is. As many investors have learned the hard way, becoming overly optimistic about investing during the good times can be as detrimental as worrying too much during the bad times. The right approach during all kinds of markets is to be realistic. Have a plan, stick with it, and strike a comfortable balance between risk and return.
*Some Content Prepared by Broadridge Investor Communication Solutions, Inc. Copyright 2014.
* Any opinions are those of Fred Dawson and not necessarily those of RJFS or Raymond James.
* Investing involves risk and you may incur a profit or loss regardless of strategy selected, including diversification and asset allocation.
Bio
Fred Dawson, ChFC (Chartered Financial Consultant), CLU (Chartered Life Underwriter) has over 30 years of comprehensive wealth management experience. He is the President of Bassett, Dawson & Foy, Inc. and a founding principal partner of the organization. Successful women are prominent among Fred's diverse domestic and international client base of professionals, retirees, professional musicians and business owners.  
Fred is frequently sought after as a public speaker on financial matters. If your group or organization would like to hear Fred speak merely contact his office  at 302-999-9330.
For more information or to schedule a complimentary, no obligation initial consultation contact Fred's office at 302-999-9330 or [email protected].
Frederick J. Dawson, ChFC, CLU
Wealth Manager, Raymond James Financial Services, Inc.
Executive Vice President, Bassett, Dawson & Foy, Inc.
Bassett, Dawson & Foy, Inc.
E.A. Delle Donne Corporate Center
1011 Centre Road, Suite 110
Wilmington, DE  19805
302-999-9330
www.bdfwealth.com •   fdawson@bdfwealth