Hair Extensions Are Not a Thing of the Past
|
The Secret's Out: 
We are very protective of your natural hair and have chosen Babe Extensions because of the damage I have personally seen done by other extensions. We will not use a product that will damage your hair," said Lori Z, owner of Fusion Salon.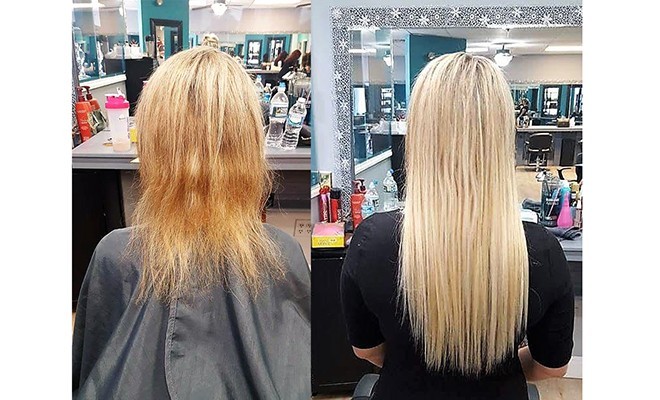 Hair extensions have evolved and grown in popularity, although you might not know it, because they are not as easy to spot as they were in the early 2000s on the heads of tabloid celebrities; lucky for us all. Now hair extensions blend seamlessly with your natural hair, and when done by a professional will not damage your hair. There are different options depending on your budget and lifestyle. Here are three of our favorites:
Tape In 
Tape Ins provide the most amount of hair (they are available in two-inch strips) and are the quickest option for a stylist to put in your hair. They are reusable, but they only last about two months and can be reused three times before you have to replace the hair. Tape Ins are best for women who want to lengthen their hair. Beware, putting them in yourself or letting a friend put them in can lead to damaging your hair. It is best to trust the health of your hair to a professional.
Flat Tip Bead Extension 
This type of extension is very flat and close to the head with a 360° rotation, so you can wear your hair up without any proof of an extension. Flat tips take much longer to apply, but may be more desirable because they are undetectable. The flat tips can be used multiple times at the discretion of your stylist.  
Fusion MicroBond Extension 
This extension is cut into very small pieces and secured by a special micro bonding process that uses a keratin bond (not glue) to adhere the extension to your hair. The bonds are so tiny that you have to feel them to see them. Fusion MicroBonds are great for both men and women with thinning hair. Fusion MicroBonds are never removed; they wear out naturally, and can be replaced about every four weeks.
Thinking about Hair Extensions?
Extensions require more care than your natural hair, so if you are a low maintenance wash and go type of person, extensions are not for you. However, if you have tried every product and service to try to grow your hair naturally, with little to no success, you will most likely be a great candidate for hair extensions. 
At Fusion, we perform a complimentary hair extension consultation to assess your hair type, texture and the best route to longer, thicker hair for you. We will also go over maintenance instructions for each type of extension including products to use, hair brushes and tools.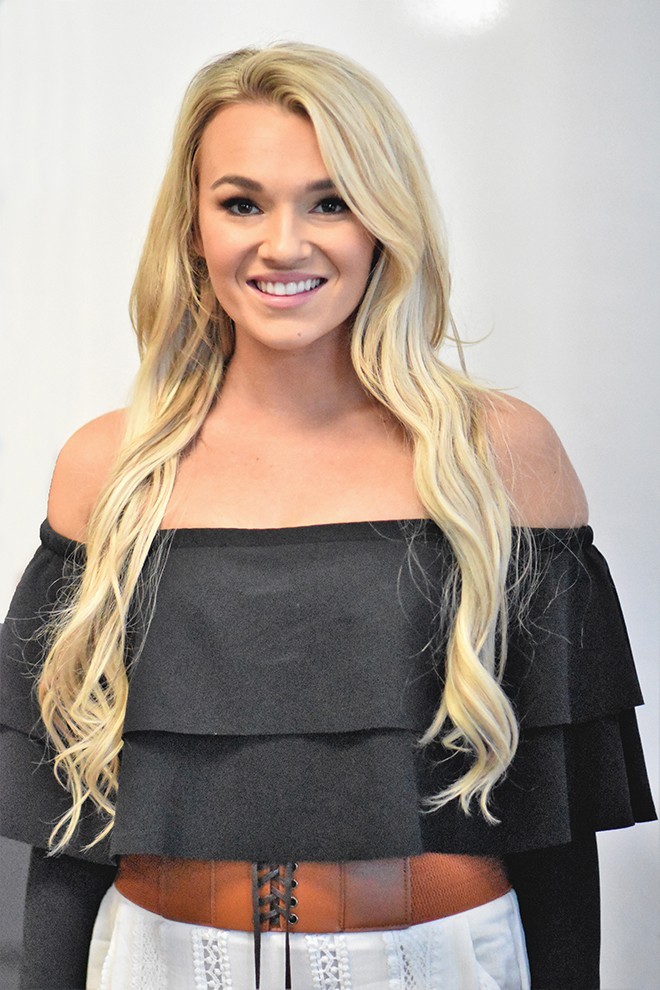 "I have had many different sets of extensions, but this is by far the best! I am so pleased with the Babe Hair Extensions. Everything about them, the texture, quality and the way the microbeads sit so flat on my head is incredible!"  ~ Sierra Wright, Former Miss Delaware Teen
3444 Naamans Road • Wilmington, DE 19810 • 302-479-9444
Visit us online www.fusionsalonde.com, and LIKE us on facebook at facebook.com/fusionsalon3444
For a Sensational Deal on incredible Hair Products 
Purchase ANY TWO & save $5.00
Purchase ANY THREE &save  $10.00