Global Pandemic
|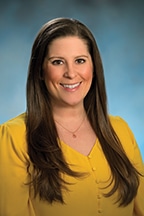 By Jessica M. Bell, Au.D.
Director, Riddle Audiology
Growing a business can be tough. Growing your business during a global pandemic is impossible. Currently, our main goal is to keep our business afloat while maintaining superior patient care. Hearing health is incredibly important as it is linked to a variety of other comorbidities such as social isolation and depression; and for those patients who have had to suffer during this time with broken hearing aids and reduced hearing, they are certainly feeling the effect.  
Riddle Audiology temporarily closed the doors on March 17 to all in-person appointments. Hearing aid questions and concerns had to be addressed via phone; which, as you can imagine, with hearing loss and broken hearing aids, is very challenging. Fortunately, hearing aid manufacturers rose up to the challenge to help us send needed parts and supplies to some of our most vulnerable patients. Additionally, we were able to open back up mid-April, one day a week, to help troubleshoot broken hearing aids and to help ease some of the hardship our patients were experiencing. This allowed us to continue to provide superior patient care, even during this most difficult time.
As of present, we have opened back up 5 days a week with a reduced staff. We have used the CDC guidelines to help facilitate a safe environment for our patients such as: staggering appointments for little to no patient overlapping, social distancing in our waiting room by eliminating seating, increased use of disinfectants on our equipment and exposed areas, and Riddle Hospital has implemented the use of face masks and face shields for the Audiology staff.
We have a wonderful group of patients who were able to articulate their hearing aid problems over the phone, send in their hearing aids, and were patient enough to wait while we were able to troubleshoot their hearing aid problems. Although this has been unconventional for both the patients and our audiology team, we have been making the best of what we are allowed to do under the Governor's current guidelines. We are hopeful that in the next few days/weeks we are able to resume 'business as usual' even though we are confident that will have a whole new look.  
The Riddle Experience
The audiologists at Riddle Hospital share the same goals that you do – to improve hearing health as well as to increase your ability to understand and participate in your most difficult listening environments. Despite a global pandemic, we would like to make the best recommendations for a hearing treatment plan tailored to your listening needs through audiological evaluation and listening needs assessment.
For more information visit our website www.mainlinehealth.org/riddleaudiology
or call 484-227-3200
Jessica M. Bell, Au.D.  Director/Doctor of Audiology
Alexa R. Lynch, Au.D  Doctor of Audiology
Lisa C. Mackenzie, M.S.  Clinical Audiologist
Julia Rainsford, Au.D.  Doctor of Audiology
RIDDLE HOSPITAL
Audiology & Hearing Aid Center
1118 West Baltimore Pike  Suite 207
Media, PA 19063
(484) 227-3200 
mainlinehealth.org/RiddleAudiology