Gear Up For Summer With Eyelash Extensions!
|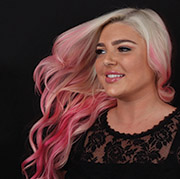 Kristina Alibrando
Written by Kyra Miller
The sun is finally out and I know you're ready to spend time with loved ones and finally just relax! But don't you want to be able to bask in the sun without worrying if your mascara is melting down your face? Just the humidity alone is enough to make your mascara start smudging right off. This is the last thing you should be thinking about!
Eyelash extensions are the perfect way to prep for the summer and have some fun in the sun. They truly make summer easy, as they allow you to withstand heat and water activities with no fuss, while looking flawless! The Permanent Cosmetic and Lash Studio offers classic, hybrid and volume eyelash extensions to give you perfect, fluffy lashes for summertime.
As women, we all live super busy lives – especially in the past year. Whether that's being in-and-out of Zoom meetings all day or taking care of your family, it can feel difficult and maybe even unnatural to do something for yourself. I know all of you ladies can relate to that! There is truly no better time than now to treat yourself.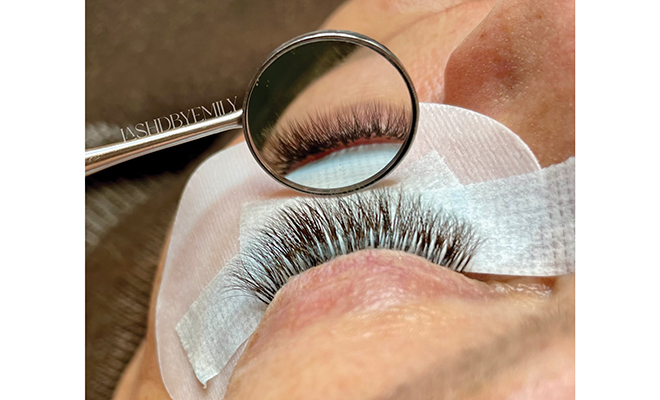 Eyelash extensions are not only convenient, but they are going to save you all of that time in the morning messing with the eyelash curler and mascara wand. It will have you feeling effortlessly beautiful without doing a darn thing. You'll always be ready for dinner with friends or a beach day!
With eyelash extensions you are free to jump in the ocean or pool as long as you wait 24 hours after your appointment. You must keep your eyelash extensions dry for those full 24 hours to allow the adhesive to cure. Once you get home from your beach or pool trip just make sure you clean them.
Sometimes there is a concern that eyelash extensions may ruin or damage any natural lashes, but the reality is that if the procedure is done by a certified and trained professional, like the artists at The Permanent Cosmetic and Lash Studio, there should be absolutely no damage to your natural lashes. During your eyelash extension appointment at the Studio you will feel incredibly relaxed in their quiet studio atmosphere.
The best thing about eyelash extensions is that they are 100% customizable to who you are, especially clients that have sensitive skin. The artists at The Studio have specific adhesive to use on sensitive clients, taking the necessary precautions to ensure the safety of all clients. Upon arriving for your first appointment at The Permanent Cosmetic and Lash Studio, you will discuss the look you are going for right off the bat. The various artists are trained on determining the perfect length and volume for each individual client. The artists help you choose the lengths that are not too long so that they flatter the eye shape to achieve an everyday look.
Your comfort and safety has always been our number one priority, but in light of the COVID-19 outbreak we have upgraded our safety measurements even further. Carmella and her entire staff are OSHA BPP (bloodborne pathogen) certified – guaranteeing proper sanitation protocols are followed. Our Studio complies with all CDC requirements, have installed an ozone air filter for proper air circulation, and use an ultraviolet sterilizer for all supplies. All appointments are one-on-one.
I know you are ready to look beautiful this summer without thinking of smudgy mascara. A summer with eyelash extensions is a summer made easy. To find out more information about eyelash extensions and to schedule your appointment, call or text The Permanent Cosmetic and Lash Studio today, or check out our website at                      www.permanentu.com.
About The Artist
Kristina Alibrando, SPCP, AAAM is a licensed Cosmetologist specializing in Permanent Cosmetics as well as Eyelash Extensions. Kristina has apprenticed under Carmella since 2009; in 2010 she became one of the youngest members of The Society of Permanent Cosmetic Professionals and in 2016 she advanced her professional status and was approved as an associate member of The American Academy of Micropigmentation. Kristina specializes in volume eyelash extensions, an advanced certification she acquired from one of the industry's most reputable trainers in NYC.
The Permanent Cosmetic & Lash Studio
call or text 601-883-0636
140 Commons Court
Chadds Ford, PA