Does HydraFacial Really Beat The Competition?
|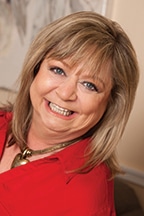 By Joanne Graves, Owner of Sanctuary Spa
There's no denying that spa treatments can go a long way in treating your skin; from reducing fine lines and wrinkles to improving acne and rosacea.
One of the most popular non-invasive facials on the market is HydraFacial — a treatment that claims to be "the most effective type of facial you can get." How does HydraFacial stack up to micro-dermabrasion, another tried-and-true facial treatment?
HydraFacial
Your esthetician uses a proprietary FDA approved, medical device — the HydraFacial MD by Edge Systems — to perform four distinctive facial rejuvenation procedures in one single treatment. This multi-step treatment cleanses, exfoliates, and extracts dead skin cells, then the real magic begins! Hydrafacial infuses antioxidants, peptides, and hyaluronic acid to start healing, hydrating, and nourishing your skin. A few of the concerns HydraFacial addresses are:
Fine lines and wrinkles
Dark spots
Hyperpigmentation
Clogged and enlarged pores
Acne
Oily skin
Dryness
Uneven tone
How does the device work? HydraFacial employs a patented Vortex-fusion single-use tip that dislodges impurities and delivers the serum deep into the skin during treatment.
This painless procedure promises to deliver immediate, long-lasting results for people of all skin types and conditions with absolutely no downtime, in as little as 30 minutes!
Although some people may experience temporary redness following the treatment, the side effects and risks of HydraFacial are minimal.
Microdermabrasion
Microdermabrasion is a minimally invasive procedure that gently sands the skin with a glass or plastic handheld tube in order to remove the outermost layer of the epidermis. Aluminum oxide (corundum) crystals are typically used because they are nearly as hard as diamonds. Magnesium oxide, sodium bicarbonate (baking soda), and even sodium chloride (salt) crystals are sometimes used as well. These crystals, while effective, can be harsh and drying.
A caveat of microdermabrasion is the possibility of hyperpigmentation (darkening of the skin) in some cases.
Microdermabrasion may not be a good choice for those with active rosacea, fragile capillaries, warts, inflamed acne, open sores, psoriasis, and other skin conditions.
How do costs compare?
As with any cosmetic procedure, costs can widely vary depending on where you live, the experience of the person performing the procedure, and the extent of the treatment.
HydraFacial ranges between $199 and $300 per treatment, while a microdermabrasion treatment is $135 to $200 per session. These two options are considered some of the more affordable minimally invasive skin treatments on the market.
While cost is undeniably a factor, it is important to choose a treatment that will provide you with the results that you are looking for. Understanding the options available, and how each one will impact your specific problem areas, is crucial when it comes to reaching your skin health goals.
When you are ready to start working on your skin care goals, don't hesitate to contact Sanctuary Spa to find out how we can help you! To learn more about these treatments and to schedule your consultation, just call 302-475-1469.
Mention this article for a free gift when scheduling your HydraFacial at Sanctuary Spa!
This is part one in a four-part series. SO tune-in next issue for more!
Contact us at www.mysanctuaryspasalon.com or call us at 302-475-1469 for a personalized consultation!