FUNCTIONAL MEDICINE: Connects To The Outdoors
|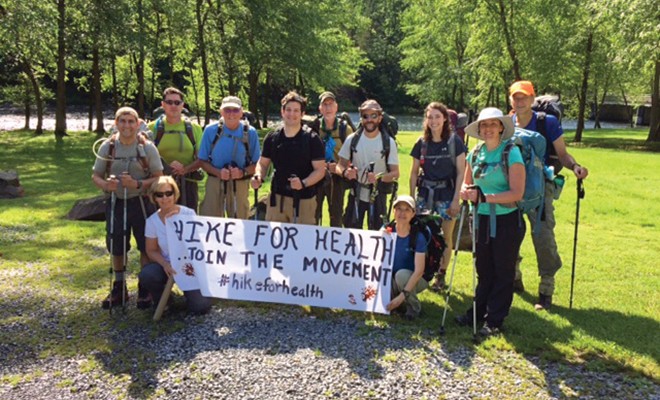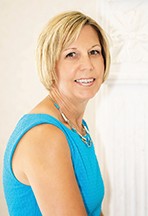 By Dr. Cynthia Crosser  
The typical American spends only 5% of his or her time outside. This includes our children, many of whom no longer have those few minutes of recess, and play video games or glare at social media at night. The days of kids playing in their nearby woods and creeks and riding bikes are, sadly, gone. The anxiety, insomnia, hypertension, addiction, and loneliness linked to a lack of outdoor activity has been termed "nature-deficit disorder." Living in this new world is causing all sorts of health problems. Many of our chronic ailments-nearsightedness, Vitamin D deficiency, obesity, and depression are all made worse by time spent indoors.
Breathe in fresh air, feel warm sunshine, visualize the sparkle of the sun on a lake, approach an incredible vista to feel why the challenge of hiking and being outdoors is so rewarding and calming to the body. After 15 minutes in nature, blood pressure is lowered, stress hormones drop, and your thinking brain gives way to your sensory brain.  David Strayer, Ph.D. Of the University of Utah, coined the term "the three day effect" given that that is how long it takes for the brain to calm and rest in the outdoors.
Even opening the windows brings in a little dirt which helps the microbial diversity indoors which is beneficial for our immune systems. Outdoor activities provide our reprieve from indoor pollution from the plethora of indoor chemicals such as volatile organic compounds in our furniture, carpets, and air fresheners which cause hormonal and respiratory compromise.
Here Are Some Ways That We Can All Get Outdoors:
Eat your lunch outside.
If you have a dog, take longer, more frequent walks together.
Tune in to wildlife; it calms the fight-or-flight instinct.
Plant and maintain a garden.
Drink your morning coffee outdoors.
As a hiking, biking, and backpacking leader with the Appalachian Mountain Club, I've developed a love of being outdoors all year round. Embracing winter with snowshoeing, cross country skiing, backpacking, and hiking year-round provides for exercise, plenty of sunshine (and sometimes rain!), and a fair amount of socialization as well. Being outdoors and "off the grid" provides for a true sense of calmness. Combine that with a campfire alongside a waterfall deep in the wilderness and one is sure to be recharged after several days with friends and plenty of exercise. There are so many different types of hikes for people at all levels of ability. HIKE FOR HEALTH  was started as a way for people to get outdoors and hike safely with those of us who do this on a regular basis. AMC has 12 chapters and over 100,000 members from Maine through southern Virginia and is a conservation organization that hosts different outdoor activities throughout the world. Dr. Cynthia Crosser is on the Executive Committee of the Delaware Valley Chapter and is the Backpacking Chair mentoring new leaders. For more information as to how to get into the outdoors please contact us at 302-994-1010. There is a world of fun to be had if you know where to go and how to be safe!!  Your body will love you for it!
Wellness within reach!
302-994-1010
5700 Kirkwood Hwy., Suite 101, Wilmington, DE 19808  
www.facebook.com/crossernaturalhealth
www.facebook.com/CrosserChiroThin
Chiropractic, Acupuncture, Weight loss, Neurofeedback, Nutritional Counseling
Headshot by Shannon Adelson of Adelson Media, Inc.