Five Ways to Stay Inspired as You Grow Your Business
|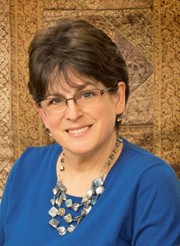 By Donna M. Duffy
Espresso for your soul. A demitasse of inspiration to fire up your day. We each need to be reminded of our why so we can deliver our products and services with excellence.
Here are five ways to help keep your vision caffeinated:
1. Carve out time for yourself each day. It doesn't ­­matter if you're up with the chickens or prefer to burn the midnight oil, the important thing is somewhere in the midst of that busy day of yours, you have taken some time for you!
Chronicle the journey. A journal is a great way to track your progress, work out your problems, and mind-map and doodle as you brainstorm. Decades of journaling have made that my go-to place for  getting clear on next steps as I pray, reflect, strategize and decide.
3. Read, watch or listen to uplifting books, blogs and articles. In today's digital world, we have access to knowledge, information, inspiration and motivation in books, blogs, podcasts and more. Knowledge isn't power. The application of knowledge   is power. Find your favorite outlets and platforms so you can learn and grow and then put it into action.
4. Follow your favorite gurus, teachers, mentors and motivators. A steady stream of motivational and inspiring content is available at least weekly from most mentors. Pick those that resonate with you and fire you up to keep you heading in the direction of your dreams. Life is tough and building a business can be even tougher. It helps to know these kindred spirit entrepreneurs will be regularly whispering into your ear and speaking into your heart.
5. Talk to yourself. That's right! And out loud if you need to! We have to be able to cheer ourselves up and to fan the flame of our vision from within.  What messages are playing in your head? If they're not uplifting and positive then they need to go. Let the message match your mission.
You can't give from an empty cup, so you have to be sure to continually refuel, refresh and recharge so that you can keep bringing bring your highest and best to the world.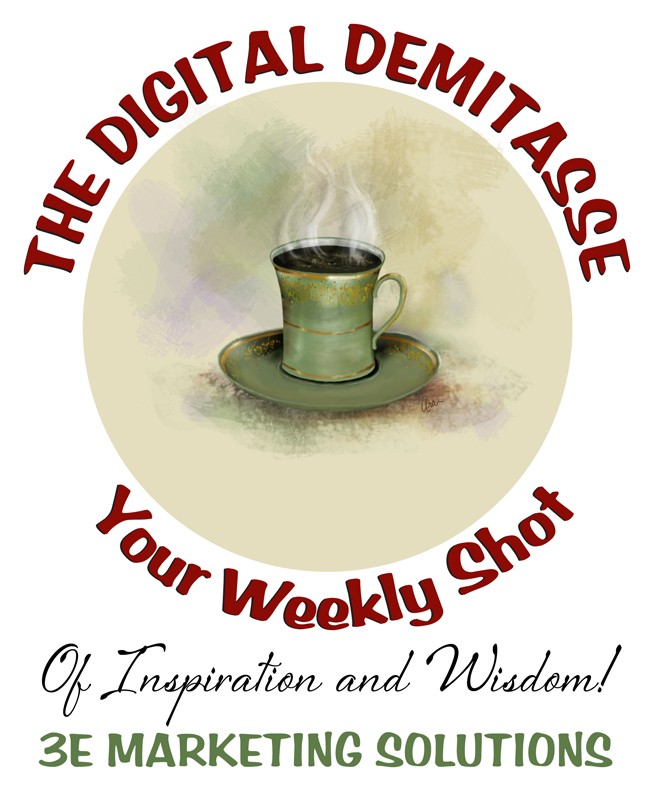 We created a little something to keep you inspired!
It's called the Digital Demitasse video series and its coming this fall so stay tuned. It's your weekly shot of inspiration and wisdom to help you grow your business. You can check it out at: 3EMarketingSolutions.com/digitaldemitasse
TESTIMONIAL
"As a passionate holistic Massage Therapist I needed help to put all my social media platforms into place, a couple of years ago. Donna and her team took care of my needs in a very professional way. They listened with empathy, never leaving my business goal out of sight. Donna adapts very quickly to the individual needs for each of her clients and brings them to the next level of their success. I know that out of my own experience, but have had the pleasure of seeing the same success happening for other people, thanks to Donna's passionate and efficient support.
That still in my mind, I just reached out to the team again. Recently I have had so many changes in my business that I was not sure what direction to put the emphasis on. Donna coached me within a brief meeting toward the right direction! Donna lifted the fog! Thank you so much! Thanks to your help, I am ready for my next professional step up. Donna Duffy and the 3E Marketing Team – you rock!"
– Susanna Krueger, Path to Wellness – Massage & Body Work
Donna Duffy is a dynamic entrepreneur, visionary, CEO/Founder of 3E Marketing Solutions and voted the New Castle County Chamber of Commerce 2015 Business Woman of the Year. Her talent for creative inspiration empowers, motivates and educates others. Donna's mission is to educate, equip and engage small business owners and organizations with affordable marketing strategies and solutions through workshops, coaching/consulting, implementation and events. She embraces grassroots methodology, getting down in the trenches to meet business owners where they are and gains her greatest pleasure from the development of others.
Marketing Strategies • Workshops • Strategy Sessions
Coaching • Consulting • Implementation • Events
302.268.6234 
1201 N Orange Street  |  Suite 7313  |  Wilmington, DE 19801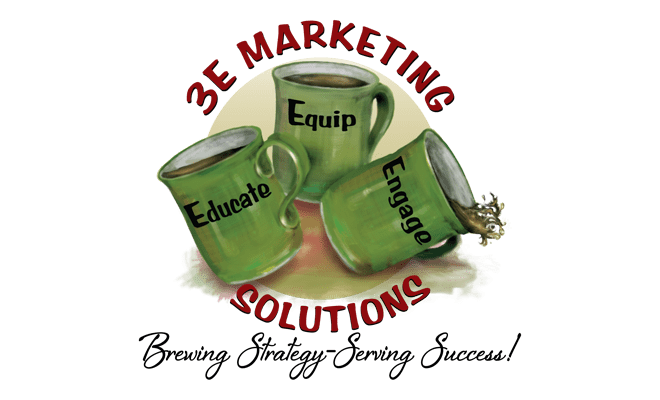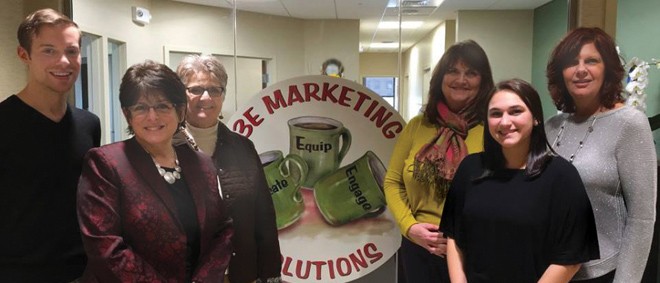 Zach   •   Donna   •   Pat   •   Linda   •   Sarah   •   Marjorie