February And March Events In Downtown Wilmington
|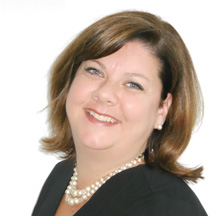 By Barb Bullock, Director of Development and Communications
Wilmington Renaissance Corporation
Got the winter blues? Any one of these unique events happening in February and March will surely get you out of the house and excited to join all that is in happening in downtown Wilmington.
MUSIC
Feb 2 – Oh Boy – A Tribute to Buddy Holly – World Cafe Live at The Queen
Feb 3 – Music School of Delaware
Feb 17 – Midtown Men – Grand Opera House
Mar 1 – Chris Botti – Grand Opera House
Mar 2 – Melanomie – Grace Methodist Church
SYMPHONY
Feb 5 – Delaware Symphony Orchestra
OPERA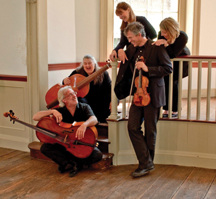 Feb 16 – OperaDelaware's Opera Ball – Hotel DuPont
THEATRE
Feb 16 – Mitzi Gaynor – DuPont Theatre
Feb 10 – Angelina Ballerina – Grand Opera House
Mar 8 – Hooray for Hollywood – DuPont Theatre
Mar 6 – 17 – Love, Loss and What I Wore – Delaware Theatre Company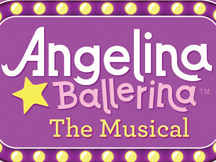 DANCE
Feb 22 – Upfront w First State Ballet – Grand Opera House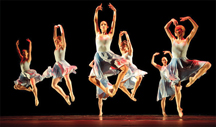 VISUAL ARTS
Feb 1 – Annual Student Exhibition – Delaware College of Art & Design
Feb 9 – State of the Art: Illustration 100 Years after Howard Pyle Exhibition – Delaware Art Museum
Mar 1 – imPERFECT city Exhibition – Delaware Center for Contemporary Art
Wilmington has something for everyone!
Check out
www.inwilmingtonde.com for more information.
Shops Are Popping Up All Over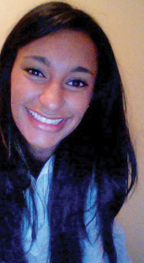 By Alexandra Davis
Special Projects Assistant
Wilmington Renaissance Corporation
Fledgling businesspeople, take heart. A new trend is sweeping the globe: the pop-up shop. Temporary projects that provide capital and training, pop-up shops are generating opportunities and investment for entrepreneurs. They're popping up in countries like England, Malaysia, and South Africa—and now you can find them right here in Wilmington.
While programs vary from city to city, in general, the pop-up model draws from a pool of aspiring entrepreneurs, enabling them to start businesses in vacant storefronts. Each one is granted three to twelve months of rent and related capital, plus skill training, and paired with a mentor to get his or her business off the ground. The initiative not only draws people to the shops that are "popping up," but also generates revenue for surrounding businesses. It enables people who may be strong on ideas but short on capital to try their hand in the retail scene for the first time.
In mid-October—just in time for the 2012 holiday season—Wilmington's Project Pop-Up began opening up commercial space for entrepreneurs, providing three months of free rent in hopes of securing commitment to a long-term lease at the project's completion. The city's initiative is a part of the Downtown Delaware program run by the Delaware Economic Development Office (DEDO). Aside from Wilmington, the program is also running in Dover, Middletown, and Milford. According to DEDO, "Entrepreneurial activity and financial business prosperity are key drivers of economic growth in Delaware. That is why today, entrepreneurs and business owners are more vital than ever to Delaware's economic future." Wilmington's first pop-up shop opened on November 13 on Market Street: YoYo Joe's Toys & Fun.
On November 10, a different kind of pop-up garnered a lot of attention citywide. A one-day sneaker expo, Kicks and Sole, "popped up" in the LOMA district, at 312 North Market St. Kicks and Sole was the first sneaker event in the state of Delaware that allowed connoisseurs to buy, sell, and trade some of the hottest footwear and clothing on the market. For $10, sneaker freaks were granted admission to this exclusive marketplace, allowing them to participate in an art show and even visit a "sneaker museum." Not only did the expo generate revenue for vendors and for the venue, but it also showcased the property and LOMA to hundreds of people.
Whether they last seven hours or three months, pop-ups provide great opportunities for local entrepreneurs and allow the city to reap great benefits. If the national trend is any indicator, Project Pop-Up could be a driving force in Downtown Wilmington's entrepreneurial growth.