Extensions 2020: Who Is A Candidate?
|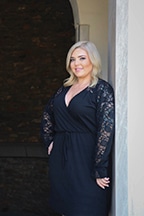 Kristina Alibrando
Written by Kyra Miller
Eyelash extensions have become the latest craze in the beauty industry. When you first heard about them, you might have thought of a few things. First, "What even are those things?" And second, "Are they for me?" 
Well, chances are you've spent way too much time in the morning standing in front of your mirror fussing with mascara trying to make them look long and luscious, but instead the result is clumpy and dull. You might have even tried out the glue-on or magnetic eyelashes thinking you've found the solution, but they were too hard to apply and way too dramatic of a look.
If you can relate to any of that, you're definitely a candidate for eyelash extensions. But even if you can not, all women can benefit from this procedure including moms, business executives, teachers, politicians, doctors, customer service representatives, government officials, social media influencers, news casters and more.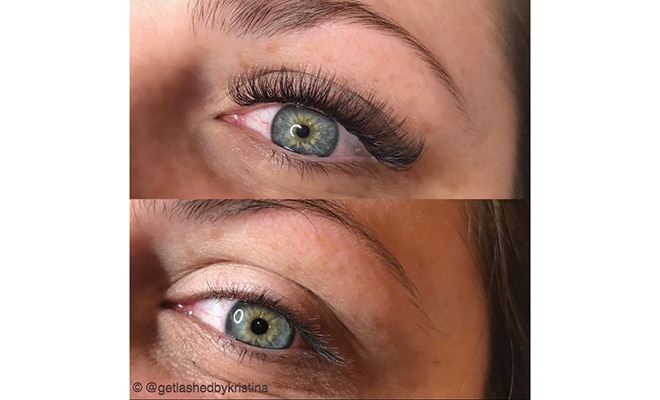 As women we all live super busy lives, whether that's being in and out of meetings all day or taking care of children. As a result, it can feel difficult and even unnatural to do something for yourself. But, while a valuable benefit, eyelash extensions don't just save time in the morning. They boost your confidence by providing you with natural, fluffy, perfectly curled eyelashes every single day. The artists at The Permanent Cosmetic Studio & Lash Lounge are absolute experts in customizing your eyelash extensions to be sure that they match your eye shape, hair color, and everyday look. 
A common concern with eyelash extensions is that they may ruin or damage any natural lashes, but the reality is that if the procedure is done by a certified and trained professional, like the artists at The Permanent Cosmetic Studio & Lash Lounge, there should be absolutely no damage to your natural lashes. During your eyelash extension appointment at the Studio you will feel incredibly relaxed in their quiet studio atmosphere. 
Master Volume artist Kristina Alibrando says that most clients take a "lash nap" and wake up feeling gorgeous and rejuvenated! The clients' lower lashes will have a pad over them to isolate away from the top lashes, while offering a soothing collagen boost to the under eye at the same time. Volume eyelash extension artist Emily Stewart reassures that clients can not feel anything during the appointment!
The best thing about eyelash extensions is that they are 100% customizable to who you are, especially clients that have sensitive skin. The artists at the Studio have specific adhesive to use on sensitive clients, taking the necessary precautions to ensure the safety of all clients. Upon arriving for your first appointment at The Permanent Cosmetic Studio & Lash Lounge, you will discuss the look you are going for right off the bat. The various artists are trained on determining the perfect length and volume for each individual client. Classic and hybrid artist Melanie McLaughlin expresses that the artists choose the lengths that are not too long so that they flatter the eye shape to achieve an everyday look.
So, it's safe to say that there is a pretty big field of candidates for eyelash extensions in 2020! If you want a stress-free, affordable solution to simplify your morning routine and boost your confidence while going about your day, The Permanent Cosmetic Studio & Lash Lounge has your vote.
Check us out at The Permanent Cosmetic Studio & Lash Lounge, call or text the studio at 610.883.0636 or visit our website at www.permanentu.com for more information! 
Bio
Kristina Alibrando is a licensed cosmetologist specializing in Permanent Cosmetics and Russian Volume Eyelash Extensions. Kristina is one of the youngest members of The Society of Permanent Cosmetic Professionals and is an Associate member of The American Academy of Micro-pigmentation. Kristina has been performing Eyelash Extensions for 8 years and specializes in Volume Eyelash Extensions, an advanced certification she acquired from one of the industry's most reputable trainers in New York City. With this certification, Kristina is skilled at customizing a client's individual eyelashes by volume, curl, and length. Kristina regularly works on clients from across the east coast and encourages you to schedule your holiday Eyelash Extension appointment now!