Battle Of The Foundations
|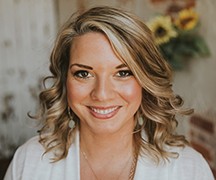 By Ashley Sachs, Creator of Blended and Custom Blend Specialist
A foundation is the one product that needs to be exact. If you're wearing a foundation that is even the slightest bit off, it is all people will see. Have you found the perfect foundation, one that melts into your skin? A foundation you can't see or feel but makes you look fresher and even? That is what a custom foundation will do for you and I want you to experience it so I created: The Foundation Challenge!
Step 1 
Email [email protected] to schedule a custom blend foundation consultation.  Write "foundation challenge" in the subject line.
Step 2
Bring your foundation to your consultation.We will compare your foundation on one side of your face and your Custom Blend on the other.
Step 3
Choose the winner and claim your prize! If you like your foundation better, you don't pay for your consultation and still leave with a sample.
Your Custom Blend wins! Turn in your old foundation and pay only half of your consultation fee (you pay $30 instead of $60). I will essentially reimburse you for your old foundation AND now you have the perfect foundation that will never be discontinued, is adjustable and refillable online!
Simplify your makeup routine, take The Foundation Challenge!
Visit www.simplelovelyblended.com or schedule your Foundation Challenge by emailing [email protected] Consultations are available at The Permanent Cosmetic Studio and Lash Lounge located at 140 Commons Court, Chadds Ford, PA.
"I have always worn Chanel makeup but was curious to see if a Custom Blend was better so I scheduled a Custom Blend Consultation. I was impressed but I wanted to be certain so for the next month I would wear my Chanel one day and my Custom Blend the next. My Custom Blend won hands down and I've been wearing it ever since!" – Linda L.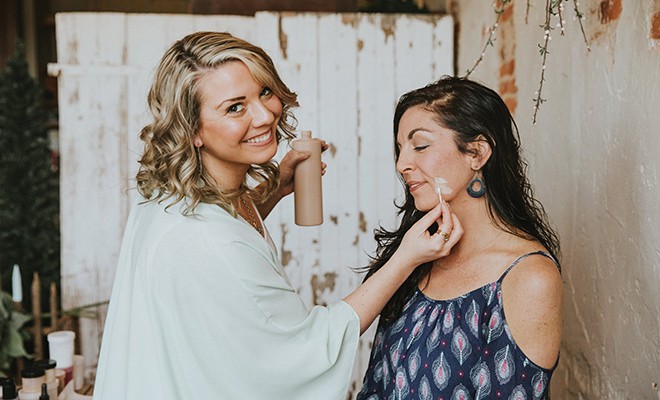 For more information about Blended visit www.simplelovelyblended.com 
or schedule an in-person or virtual makeup application tutorial 
by calling or texting 301-466-5625 or emailing [email protected]
Check out our Facebook page, www.facebook.com/customizedcosmeticsbyashley.