EBB Insomnia Therapy:
|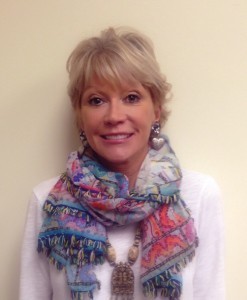 An Innovative & Effective Option For Treating Sleep Onset Insomnia

By Cindy Nigro Ph.D. 
Mostly everyone experiences insomnia once in a while, but for some of us it is a persistent occurrence. Many of us try to go to bed at a reasonable hour, turn out the light, and attempt to settle down for a good night's sleep. Left alone with our thoughts, this is a time when instead of letting go, an abundance of issues starts rushing in to keep us awake. We may start remembering all of the things we didn't accomplish during the day and start calculating how much time we will have to do these things tomorrow. We may also begin worrying about job performance, family issues, money, or social obligations we haven't met. Once this process begins, it is almost impossible to go to sleep. So instead of getting our "hoped for" seven or eight hours, our slumber may be reduced to five or six hours at best.
The consequences of insufficient sleep are many. They affect our physical health and mental well-being. We are put at more risk for accident and injury, and decreased performance. We are more likely to develop mood disorders and are generally less effective at everything we do.
At present, solutions to solve this problem are limited. There are a number of sleeping medications on the market, however many of these medications have side effects and becoming dependent on these is far from an optimal choice. CBT-I or Cognitive Behavioral Therapy for Insomnia is the gold standard in psychological interventions and is quite effective. It does involve weekly appointments with a psychologist and a commitment to follow-through with various protocols. While this ultimately may be necessary, there is now yet another option.
Based on brain imaging studies, Dr. Eric Nofzinger, a psychiatrist at the University of Pittsburgh, has developed a device called the "ebb."  Dr. Nofzinger noticed a significant difference in the brain activity of insomniacs and non-insomniacs when they tried to go to sleep. In the frontal cortex of individuals without insomnia, their brain wave activity significantly slowed, and their body temperature decreased, both of which are necessary to bring on the sleep state. In insomniacs however, brain wave activity kept going at an active pace, and body temperature did not decrease. These observations lead him to develop the "ebb," a forehead cooling device to be worn at night, which slows down brain wave activity, and gently eases the body temperature into a downward slope.
This device has been approved by the FDA to be safe and effective for use. It is a prescription device and can only be obtained through Practitioners. In numerous clinical trials, it has demonstrated the ability to reduce the time to sleep onset, and to help participants reach deeper levels of sleep. By cooling down the frontal cortex by way of cooling the forehead, it has shown to reduce the metabolic activity in the brain, slowing down brain waves, and reducing the thinking process that can often keep us awake.
Although the "ebb" is not yet commercially available, seven select centers throughout the United States presently have access to it. Delaware Sleep Disorders Centers is proud to be among these. We are so excited to be offering this device for a 21-day trial period. At the end of the trial period, one can either purchase the device or just return it. Preliminary feedback from those who have taken advantage of the offer, has been quite positive. It doesn't work for everyone, but for individuals who can't shut their mind down, those who have hyper arousal in their prefrontal cortex, or have difficulty with thermoregulation, the ebb can be quite effective. This group particularly includes those with anxiety disorders, obsessive disorders, and menopausal women. It also seems to be working for migraine headaches as well as quieting thoughts related to previous traumas.
The experience of using the "ebb" is calming, and entails wearing a headband type device connected to a box which can easily sit on your nightstand. Cooled fluid is sent to the forehead so that a consistent pleasant temperature is maintained throughout the night. In addition, there is a wake-up feature that causes the forehead to slowly warm up to 30 minutes prior to wakening. The benefit of this is that one awakens feeling brighter, and with a greater sense of well-being.
Overall this cutting-edge device could be a life saver for individuals with insomnia. If used consistently, the ebb may reset the sleep cycle, and put an end to the painful and wasted amount of time spent to achieve much needed sleep. If you would like to experience the "ebb" for yourself, please contact Delaware Sleep Disorder Centers for a consultation.
About the author:
Cynthia Nigro, Ph.D., Clinical Psychologist is now working at Delaware Sleep Disorder Centers after many years of being in private practice. She originally trained at the Center for Cognitive Therapy at the University of Pennsylvania, but after becoming fascinated by the connection between the mind and the body, she began extensive training in all modalities of Biofeedback. Presently she combines these therapies to optimize treatment for those with sleep disorders.
Delaware Sleep Disorder Centers, LLC, is staffed and equipped to evaluate and treat most sleep-related disorders. Diagnosis and treatment for many disorders may begin after just one night. When performing a sleep study, our technologists work closely with our medical director – (a physician who is board certified in Sleep Medicine, Pulmonary Medicine or Neurology) – to identify and confirm sleep disorders, measure their severity and recommend multiple treatment options.
Locations:
Sandhill Medical     118 Sandhill Drive     Suite 201     Middletown, DE 19709
701 Foulk Rd.     Suite 1G     Wilmington, DE 19803
Connor Building @ Springside Plaza     300 Biddle Ave     Suite 102      Newark, DE 19702
Medical Arts Bldg., Beebe Health Campus      18947 John J. Williams Highway     Suite 213     Rehoboth Beach, DE 19971
20930 North DuPont Boulevard      Suite 202      Georgetown, DE 19947